In a very short time we developed a promotional site for the advertising game "Brest - Litovsk" on the table - win a vacation in the Chalet! "
The requirements for the project were very high. But having assessed all the risks, we still decided to take on this project and implement it.
The main thing that had to be taken into account when developing the design was that the site design should match the brand colors of the Brest-Litovsk brand.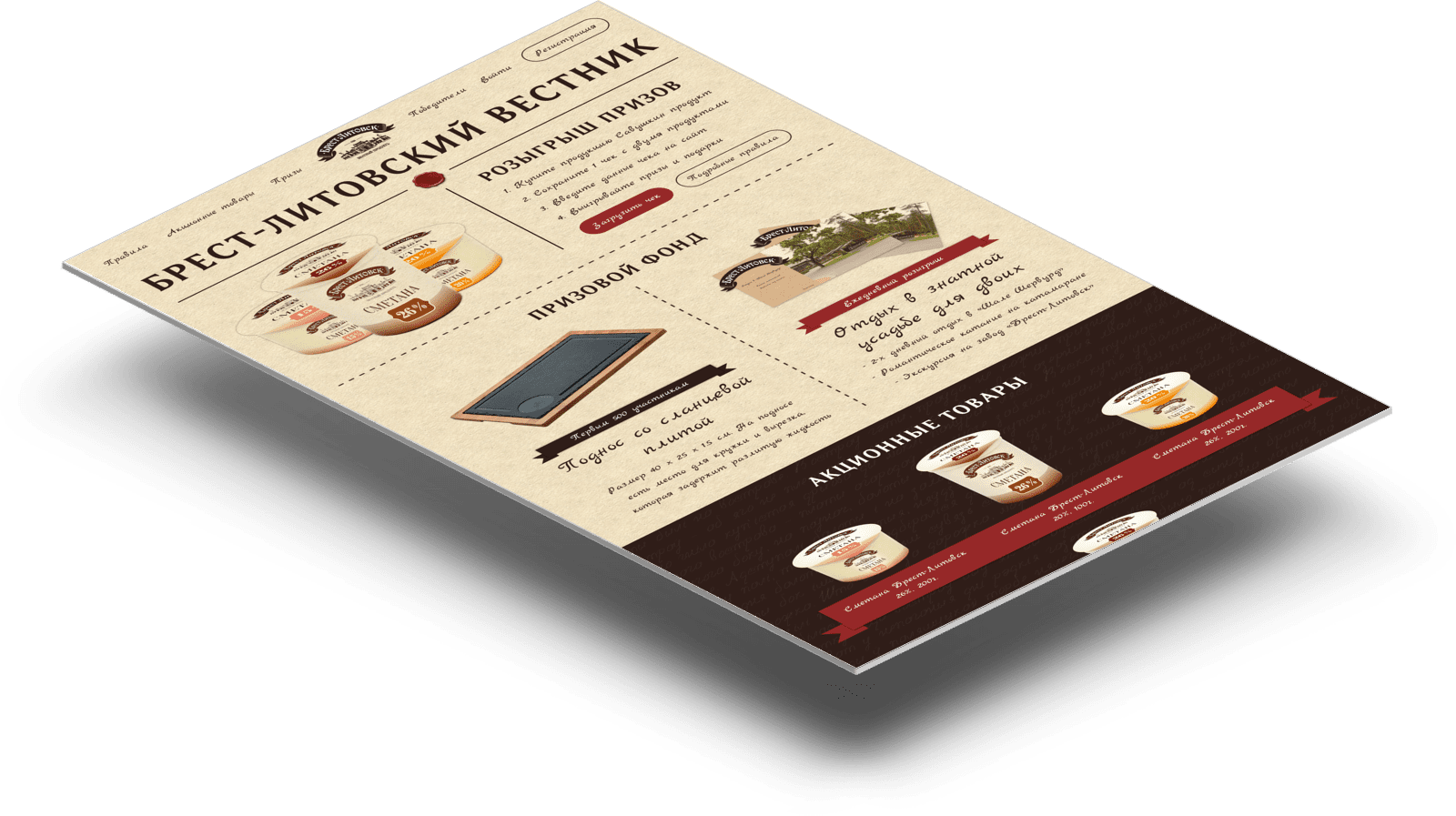 Our first concept idea was well received, but the Customer wanted more ease of perception of the information.
The second attempt at Piplos Media always hits the target!

In addition to the site, a win management system and the moderation of the checks sent were also developed.
Dates from May 10 to July 10, 2018.