Our company received an invitation to participate in the competition for the development of the corporate site of the company" Lida Beer "."
This project is dedicated to the 120th anniversary of the company.
We were tasked not only with providing the Commercial Offer on the basis of the Terms of Reference, but also with preparing and presenting the Concept-Idea of ​​website visualization.
The customer has set the following series of tasks for us:
Creation of an effective marketing tool for promoting the company's products;
Increasing sales of products, creating a new site structure, simplifying the selection of products for a potential client of the company;
Create a website with a modern design, adequate to the high level of services offered;
Maintaining the image of JSC "Lida beer" as a modern and dynamically developing company; as a company capable of promptly responding to customer requests;
Reflect the expectations of the target audience for the content of the site, clearly and logically structure the information on the site, correctly implement navigation; provide full contact information;
Provide simple and convenient editing of the site using a content management system (CMS);
Image tool
The problem that we identified for ourselves before creating ideas for future design was the following points:
Outdated website design.
There is no way to tie the main page with the 120th anniversary of the company.
An inconvenient content management system that does not allow customers to edit and fill pages with content.
The solution we proposed to solve this problem was to create a new resource of the Lidskoye Pivo company that meets the level of the company with the ability to independently manage and edit the site:
Develop a competent site structure.
Focus on individual sections. Each page will be different in design.
Develop a convenient site administration system reliable against external virus infections.
Home consists of child profile pages
Parallax effects are used to add scale to the picture, making it realistic and focusing on the product.
When you click on the arrow in the right side, the entire background image along with the product will change.
Accordingly, there is a change of text.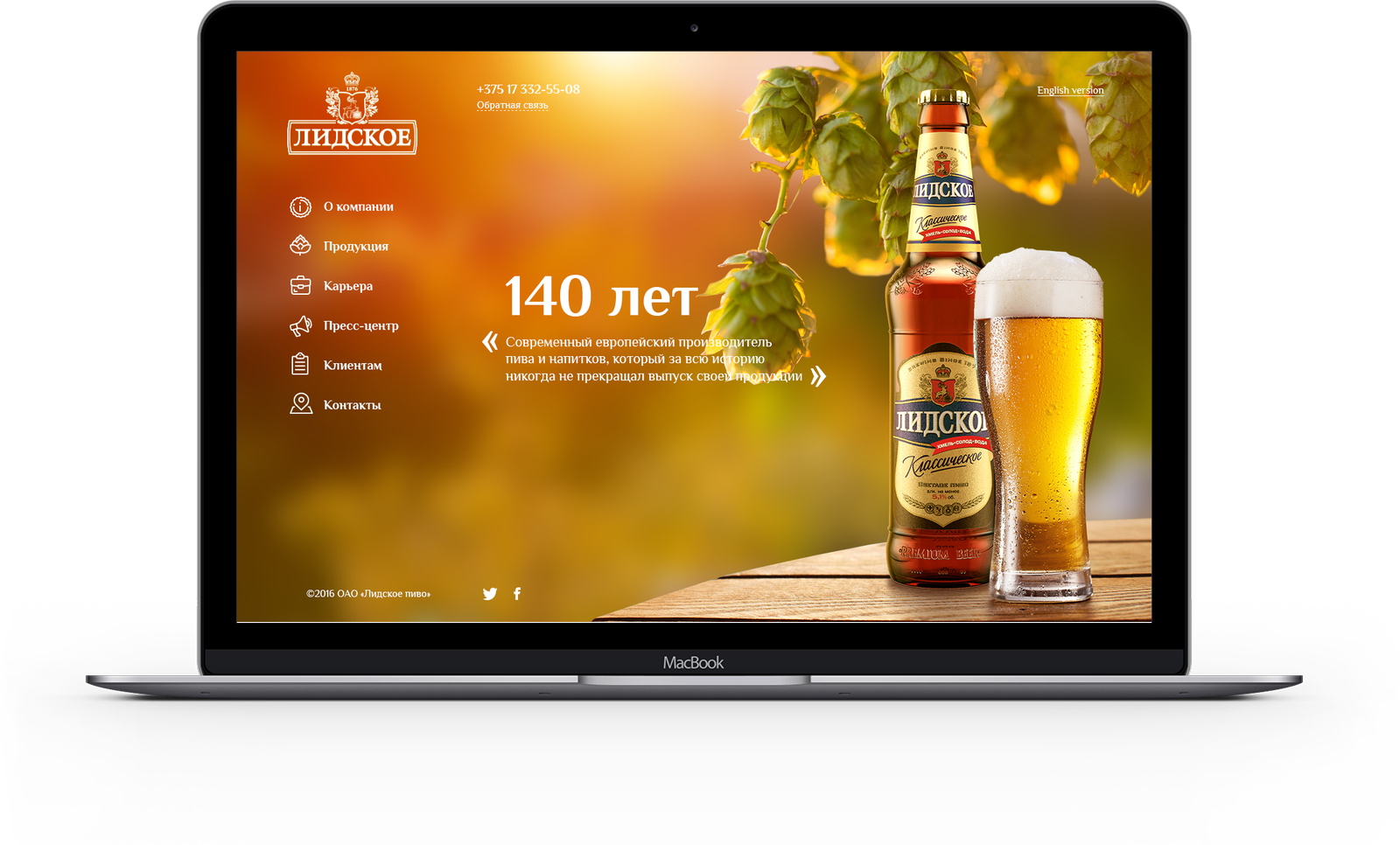 Next slide
Each slide will have a parallax effect. All content will be unique. All products
(photo) company will be processed.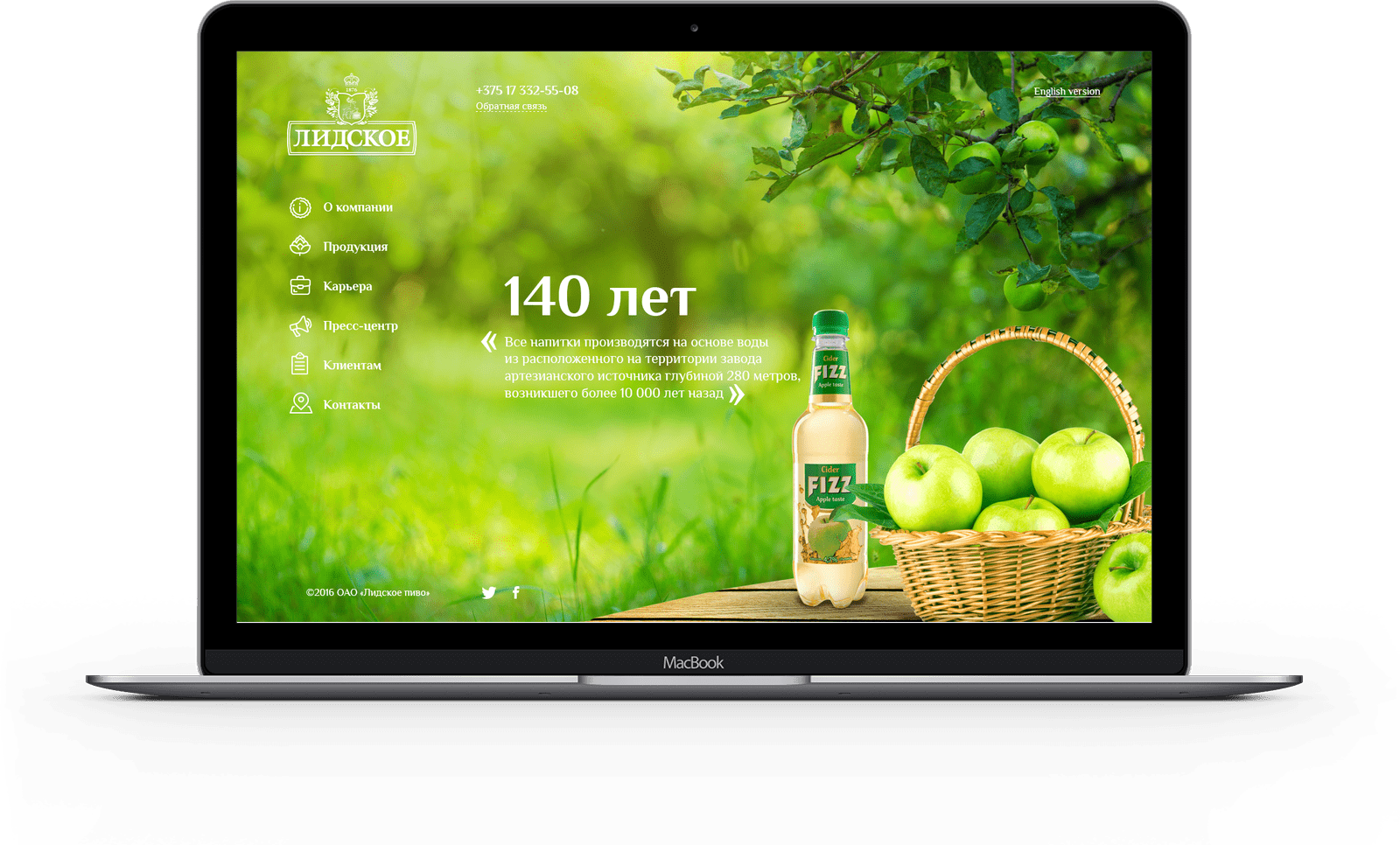 Products Page
Each product page will be unique in its visuals. This we will achieve thanks to the changing background of the site, which will be tailored to each product category individually.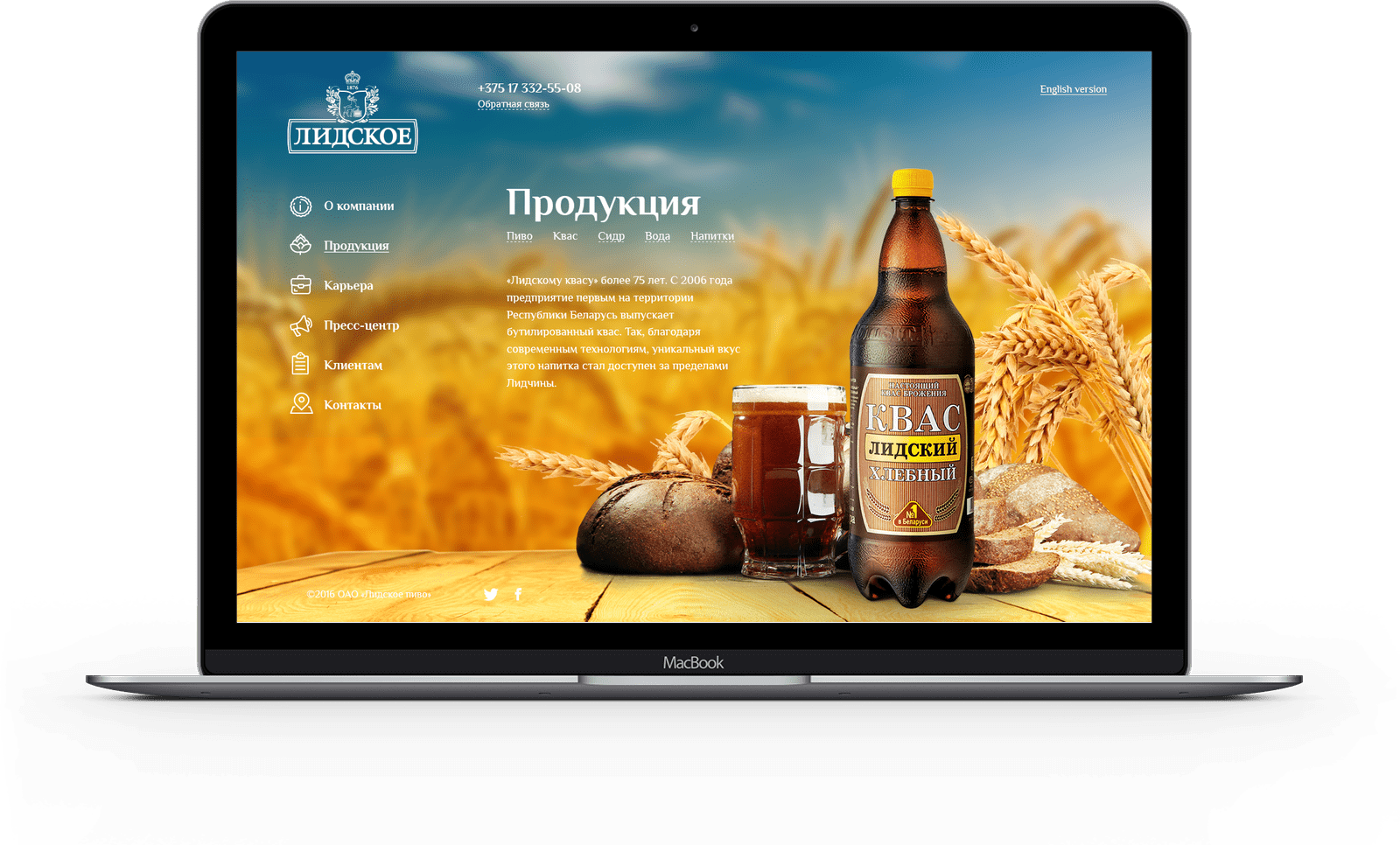 For a better understanding of the navigation of the site, as well as parallax effects, we have prepared [video] (https://drive.google.com/file/d/1XkDnLkM7hsrs3XFAshGvUernYVoMu1ZO/view?usp=sharing) demonstrating the operation of the site.