his promotion site will be developed as part of the company's anniversary - the 25th of Belita.
A promo site is a project where a user can watch a video with compliments in Italian and give his answer + share a promo site on social networks and participate in a competition when buying products.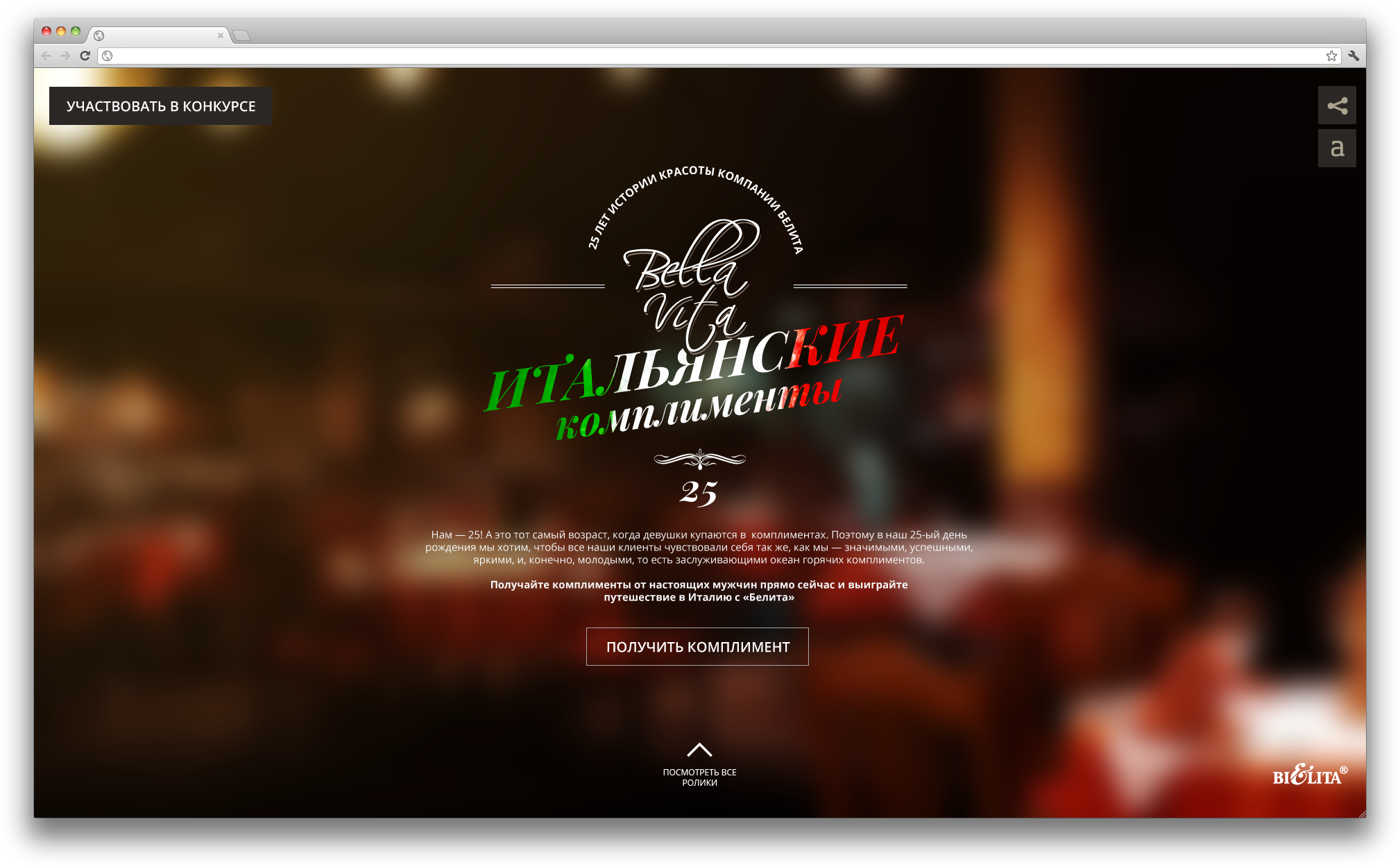 After clicking on the "get a compliment" button, a video opens.
Next, you can view the following videos by clicking "see all videos", after which a plate with 4 videos opens. You can hide it, or you can view any video.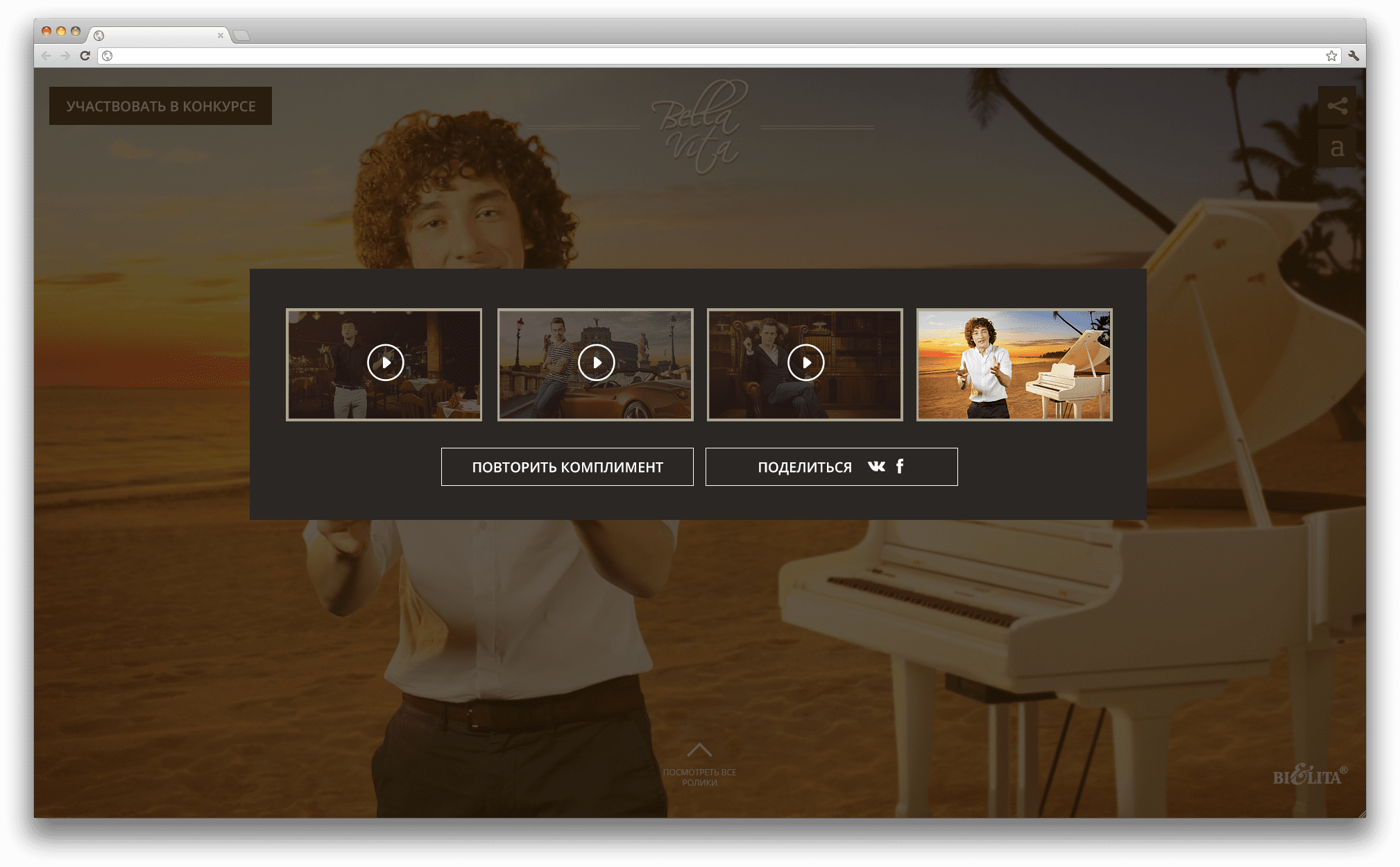 When you click on "take part in the competition" pop-up opens.
Name - required field.
E-mail - required field
Contact phone - optional field.
Check number - required field.
(!) A check check has been developed so that the same number is not entered twice.
After filling in the required fields correctly and clicking send, a "thank you" page appears..