Concept for Hospital website
A little late, we received an invitation to participate in the competition for the development of the new site of the 2nd Clinical Hospital in Minsk.
In a short period of time, we were able to present our vision of this project to the Customer..
The basic essence is the separation of all areas of the hospital's activity into promotional sites, with its structure, the ability to record and information for visitors.

The main site is a summary of all the information about Olnitsa itself and the news feed, which Zakczyk decided to devote most of his time to.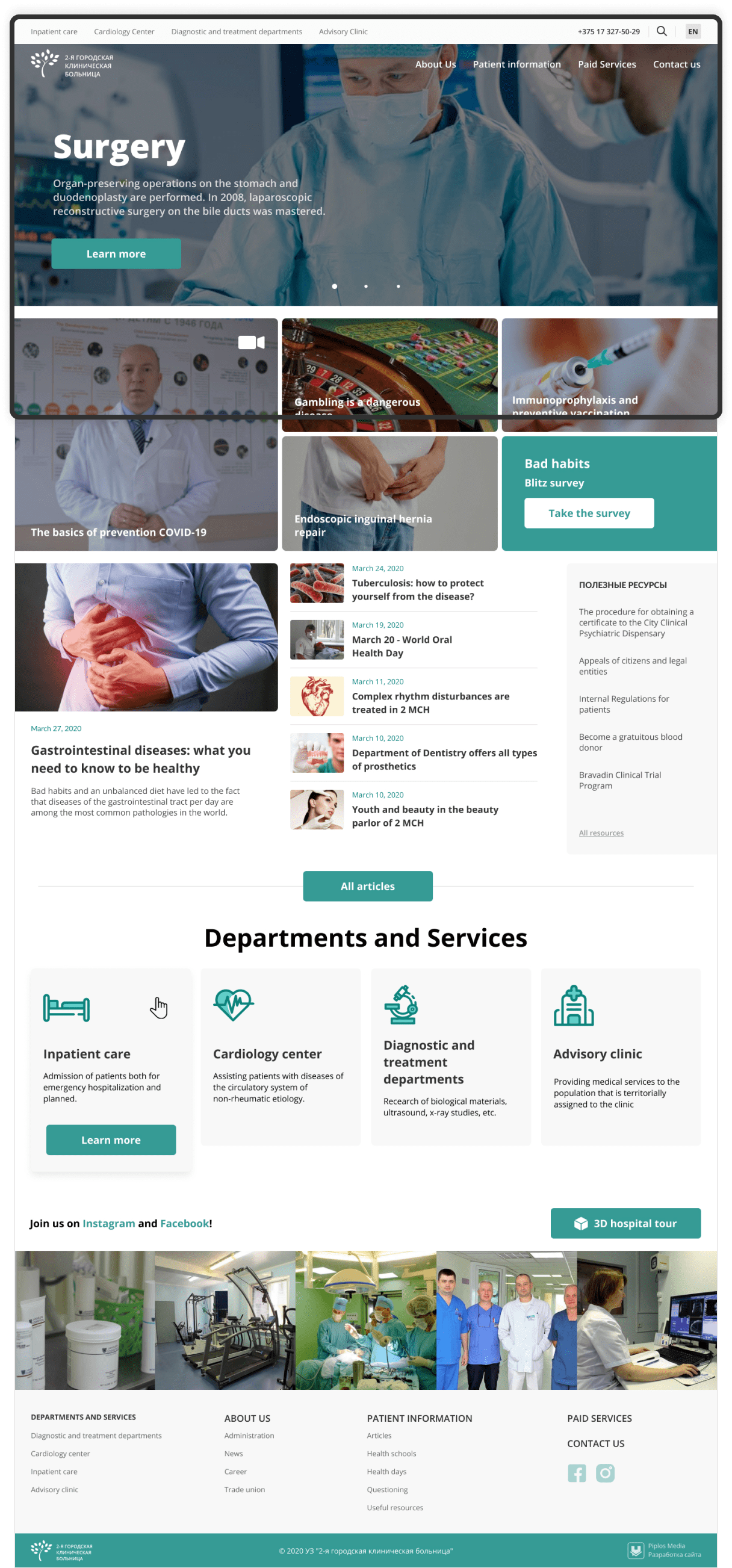 Promo sites - this is a separate site for each direction of the hospital, with the possibility of making an appointment with an accessible doctor.