For the leader in the market of ferrous metal in the Republic of Belarus, it was necessary to develop an online store.
This project includes the standard functionality of the Online Store:
Catalog with product categories
Information on each product individually
Shopping basket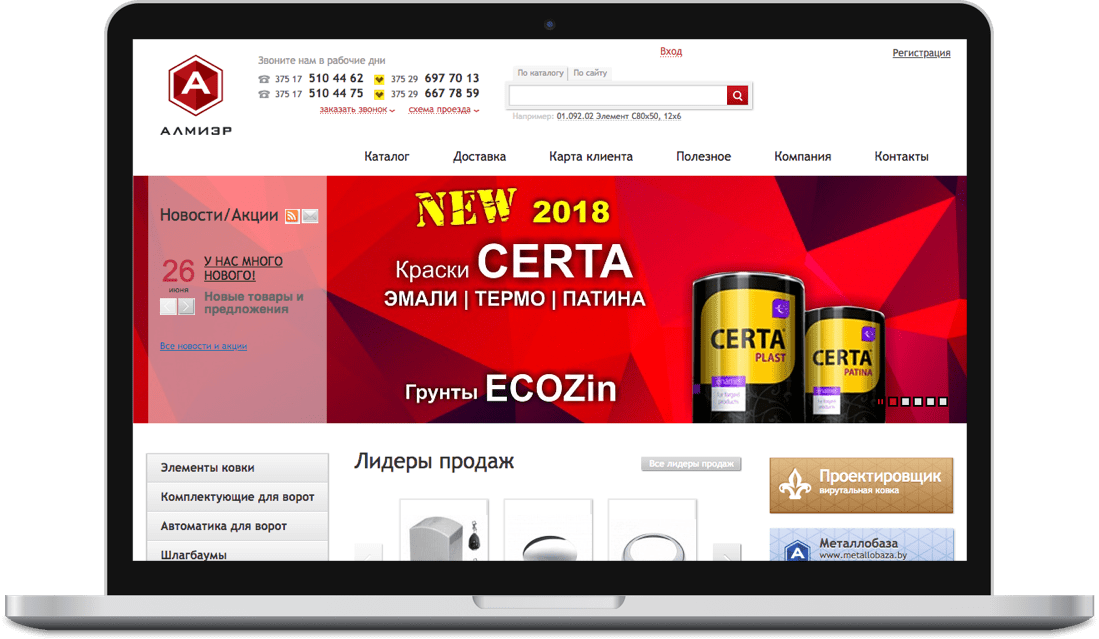 The peculiarity of this project was the implementation of such functionality as - Product Design Tool and calculator.
Product Design Tool.
This section allowed users to create a visual design of their own gates using various forged elements that are already offered to the user to choose from. This functionality was developed on Flash Player.
Calculator.
Thanks to the calculator, the user could calculate the cost of the gate by entering certain types of data and parameters, after which he formed the approximate budget for this project..