Redesign of the Belitertrans
Belitertrans is one of the leading logistics companies in Belarus, which provides cargo transportation services of various weights and volumes. The company has recently redesigned its website, including the home page, to provide its customers with a more convenient and informative interface.
The new design of Belitertrans' home page was designed to make it as easy and straightforward for users to interact with the company as possible. The page now features clearer and brighter sections such as services, trucking and contacts, which instantly grab users' attention and allow them to quickly find the information they need.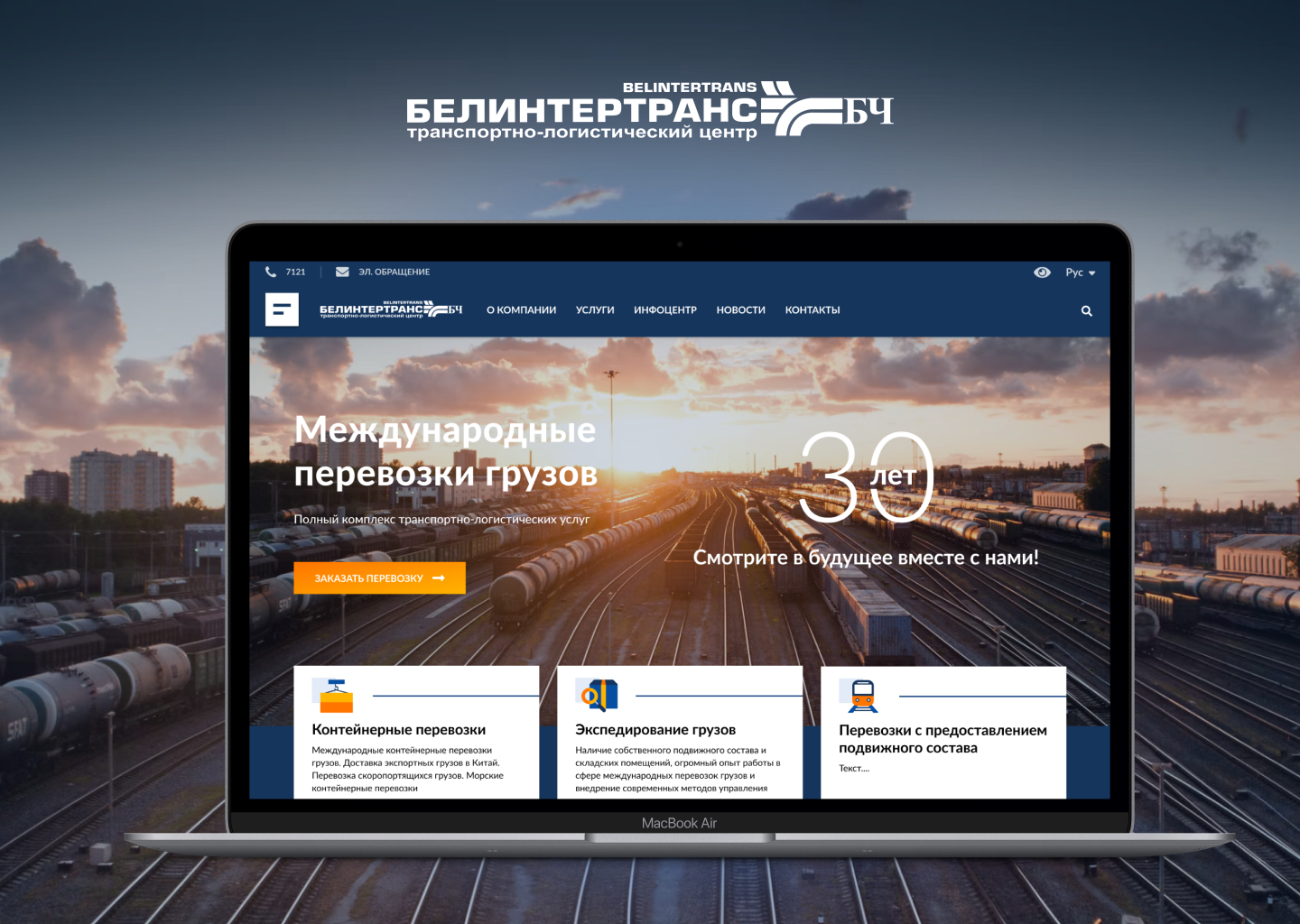 Particular attention was paid to the usability of the site on mobile devices. The redesign took into account the growing trend to use mobile devices for searching and booking logistics services. Now Belitertrans's home page is adapted to different screens of mobile devices to ensure a more comfortable and convenient interaction with the company for users using mobile devices.
Overall, the redesign of Belitertrans' home page has improved the user experience and provided a simpler and more informative interface. The company continues to work on improving its services and facilities in order to provide its customers with better logistics solutions.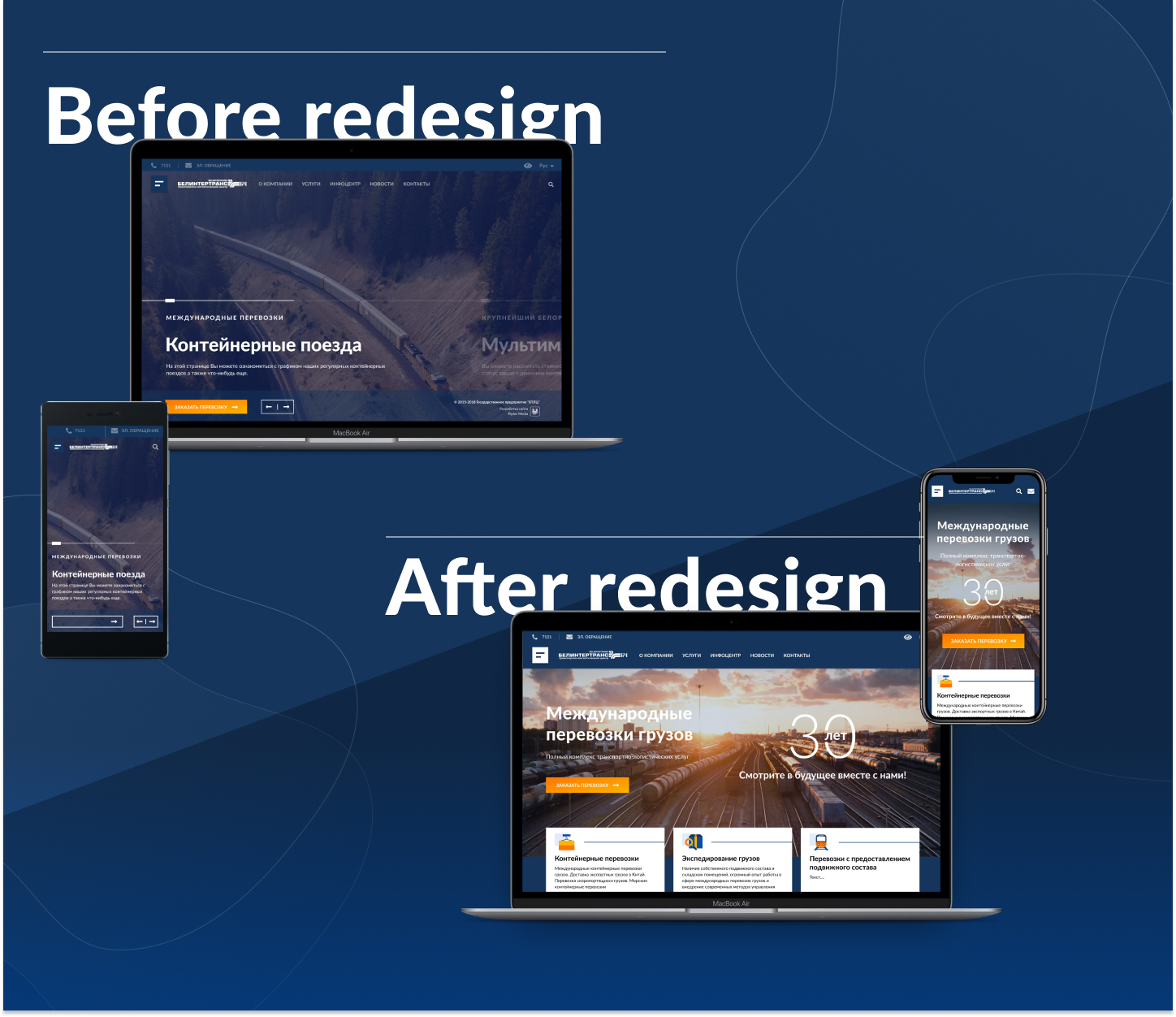 The Figma tool was used for the redesign of the Belitertrans Logistics Company's homepage. Figma is a handy and functional tool to design layouts for websites and mobile applications.
During the development process a new design concept was created which took into account current trends in web design and user needs. One of the main goals was to simplify navigation and improve the visual component of the website.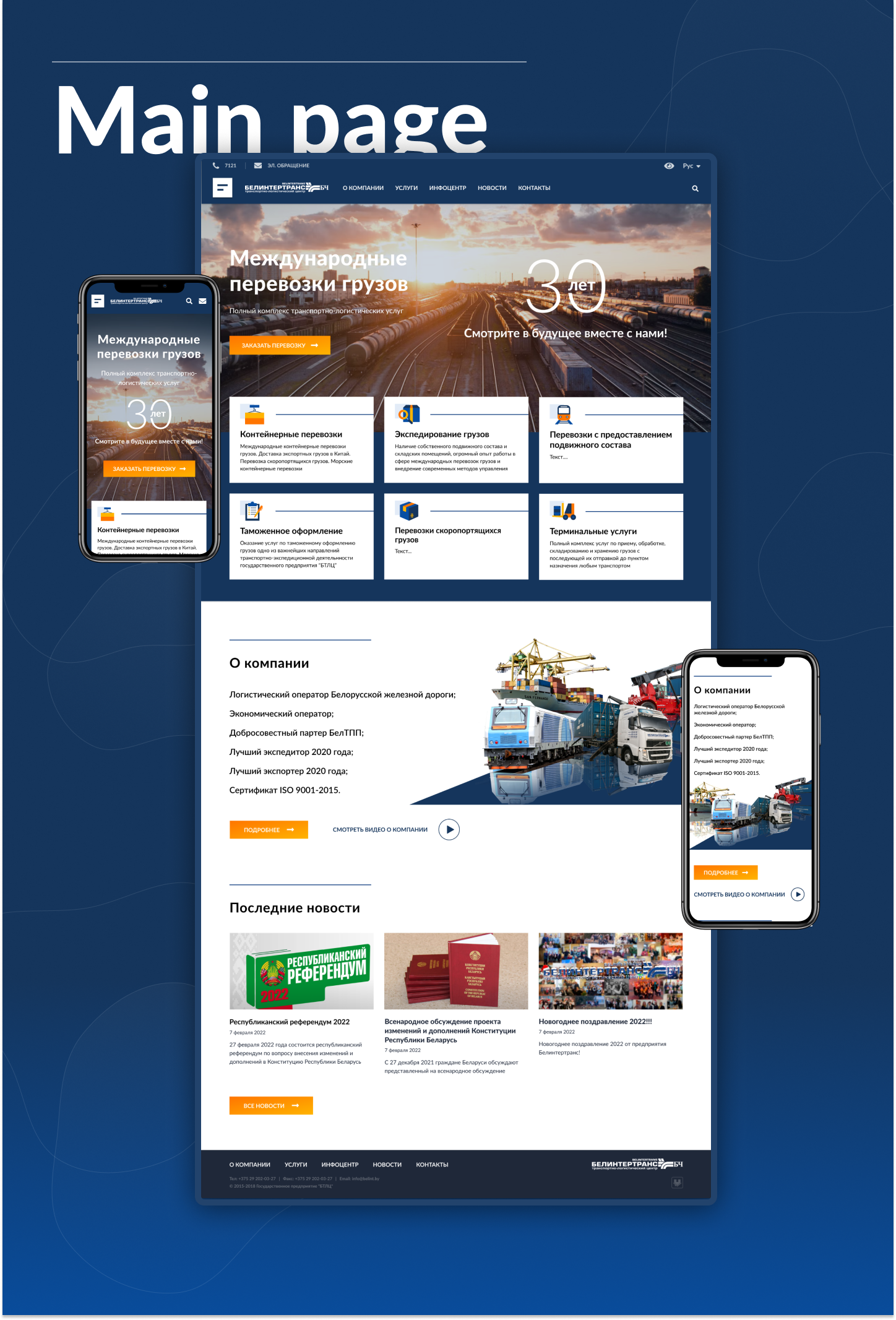 Work was done to analyze user behavior in order to determine which sections of the site were the most popular and which design elements were the most challenging. Based on this data, new layouts have been developed that are more user-friendly and make it easier to find the necessary information.
Graphic elements and animations were also improved to make the site more appealing to visitors. The new design was tested on a group of users and after receiving positive results, it was implemented on the site.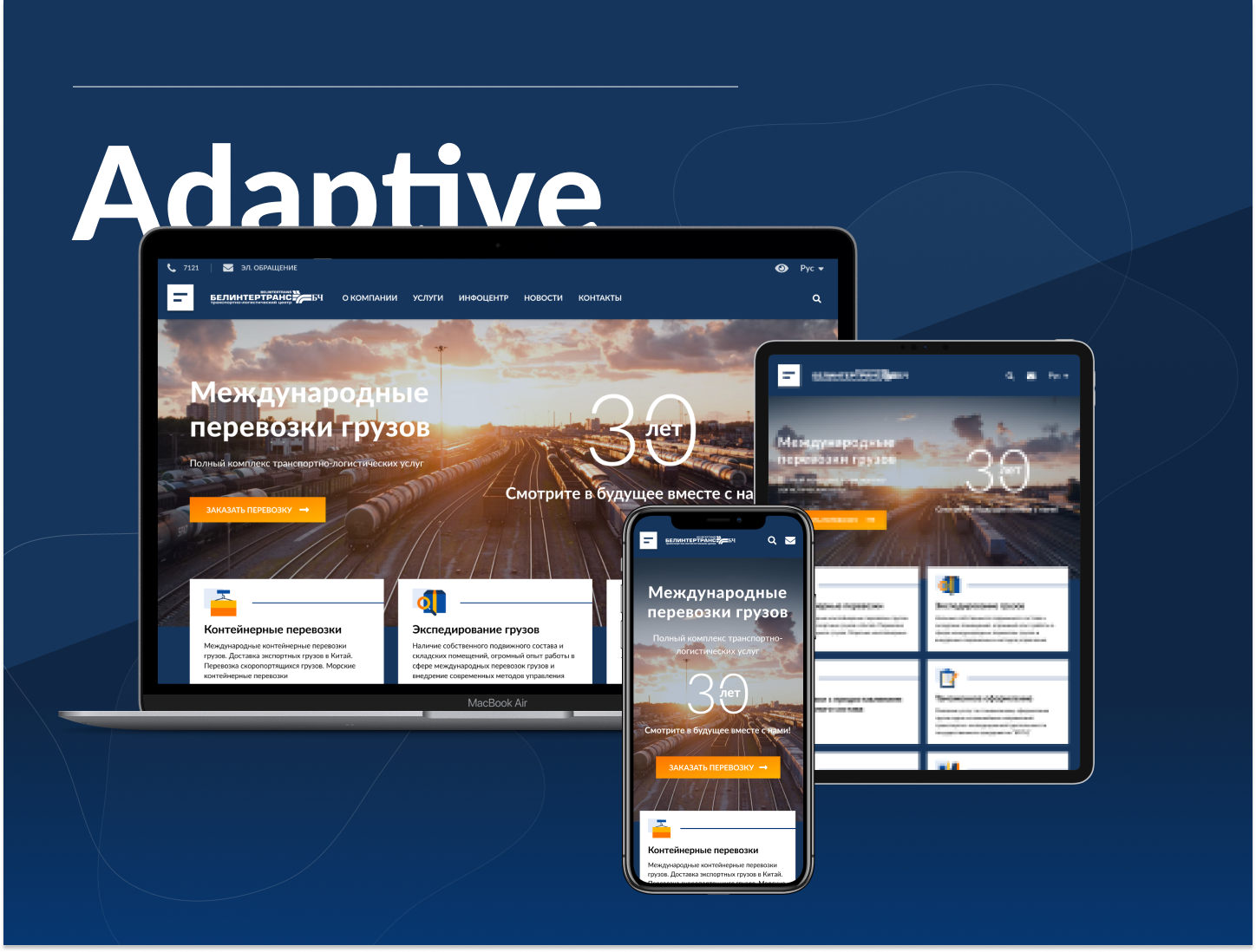 As a result of the redesign of the Belitertrans homepage, users are able to find the information they need faster and easier, which has a positive impact on the usability of the site and on customer satisfaction.