When working on a project in support of the Virage-M CRM system, we decided to offer our vision of displaying all the functional components of this project.
The current visual is obsolete. The project's functionality has grown quite seriously, and the current location of design elements for CRM management did not allow for quick and efficient system management.
We have proposed two options:
OPTION 1.
Tank navigation on the system, with the ability to hide it and focus on the main functional components of the page.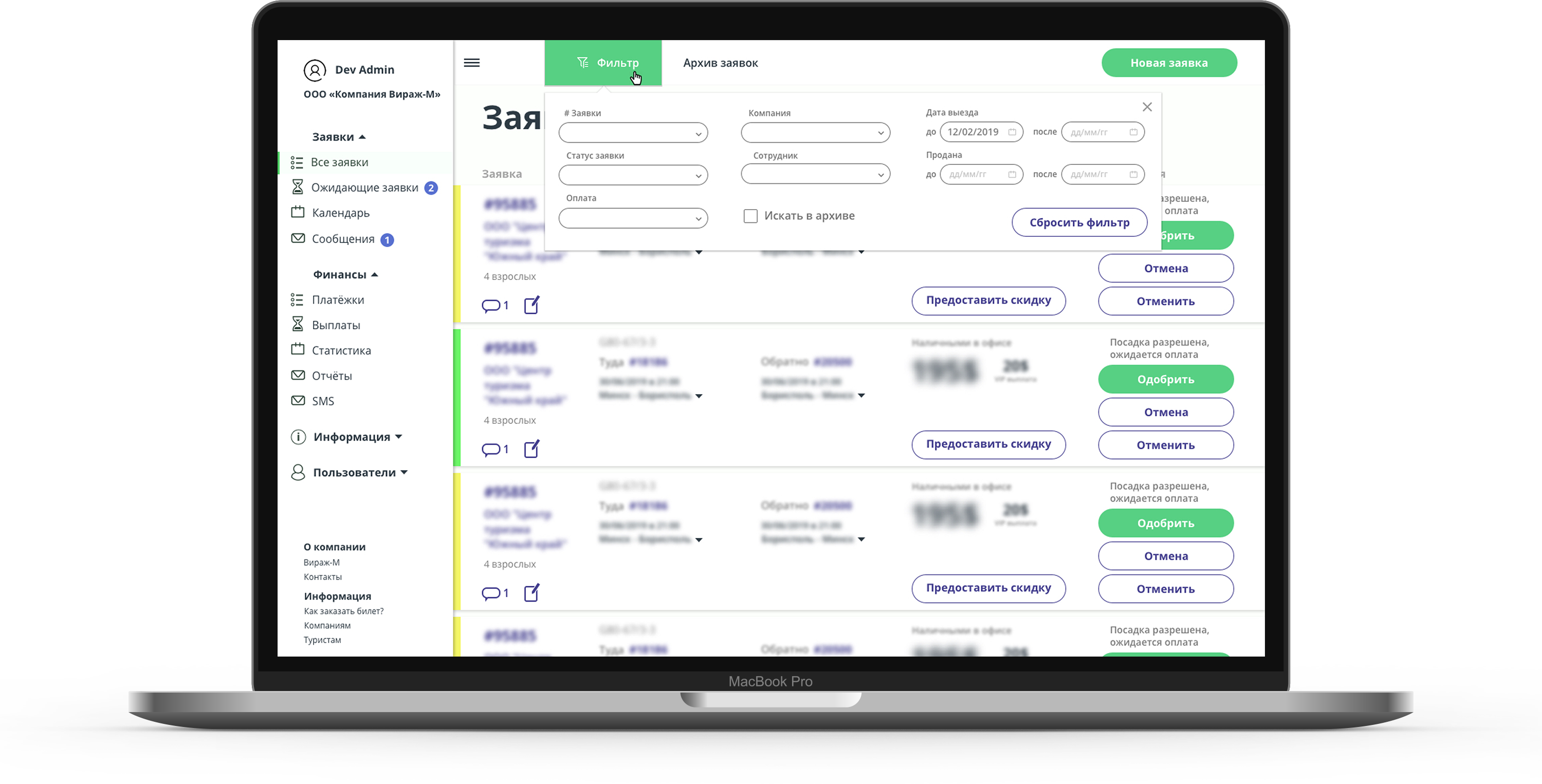 This option will allow you to focus on the desktop of the section that was selected or available for work.
OPTION 2.
Navigation in the header of the CRM system.
This option is considered the most successful, in terms of accessibility of information, as well as navigation between available sections.