In our portfolio, replenishment with another project for television and radio companies.
This time it is Center FM radio station.
The task we faced turned out to be very ambitious and not simple in terms of visualization.
The current site of the company was presented far from bad, but the customer wanted more!
Welcome to Piplos Media!
The first thing we started with was preparing a few Moodboard options.
This method is not so common, but it has several advantages over the start of creating a full-fledged design:
First of all, it's cool.
It is cheap.
He brings clarity.
Less misunderstanding on the part of the customer, designer and manager.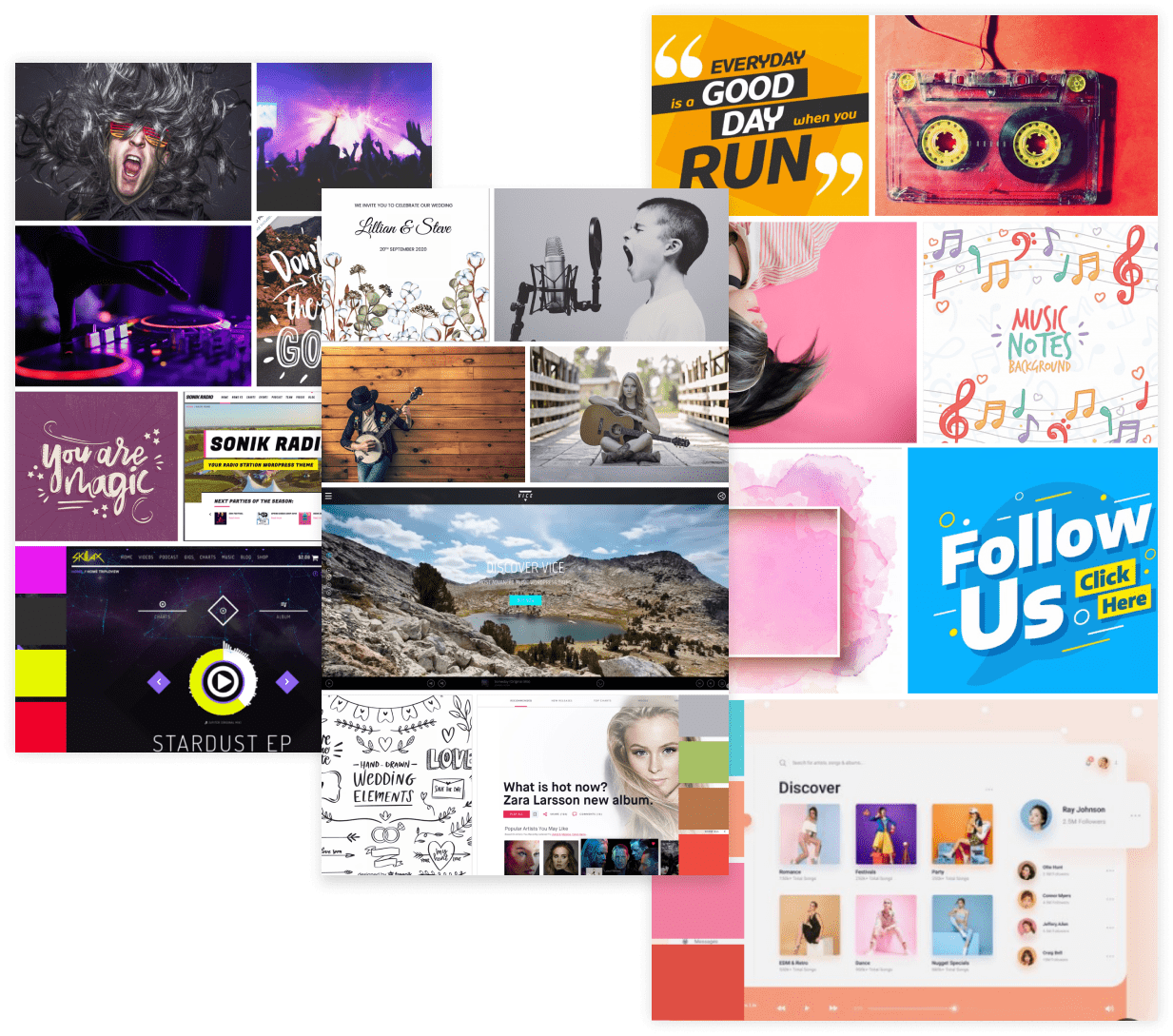 And already after the Customer chose the option that we liked, we started creating the title page of the site.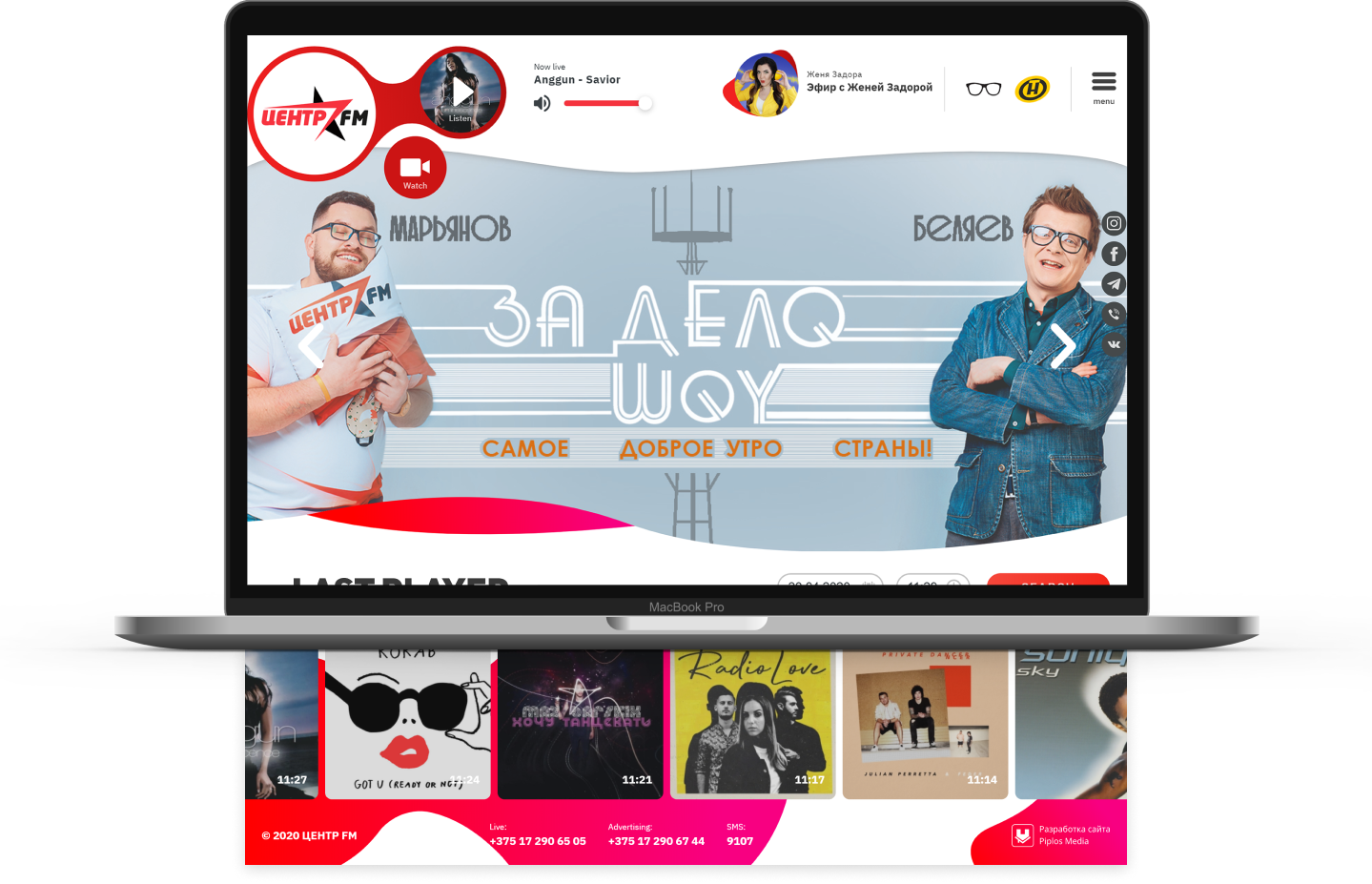 The task that stood before us was to surprise the customer. Surprise not only with the bold decision of the site design, but with the well-thought-out logic of using all the resources of the resource by the user.
As the design of the site was created, we changed the direction of the project visualization several times. The best Piplos Media team was assembled to solve this problem.
On the way out, we got several options for implementing the Home page, from which the internal sections of the site would already "dance".
Various options were presented - from the most daring, to the options differing in minimal visual solutions.
Proposed options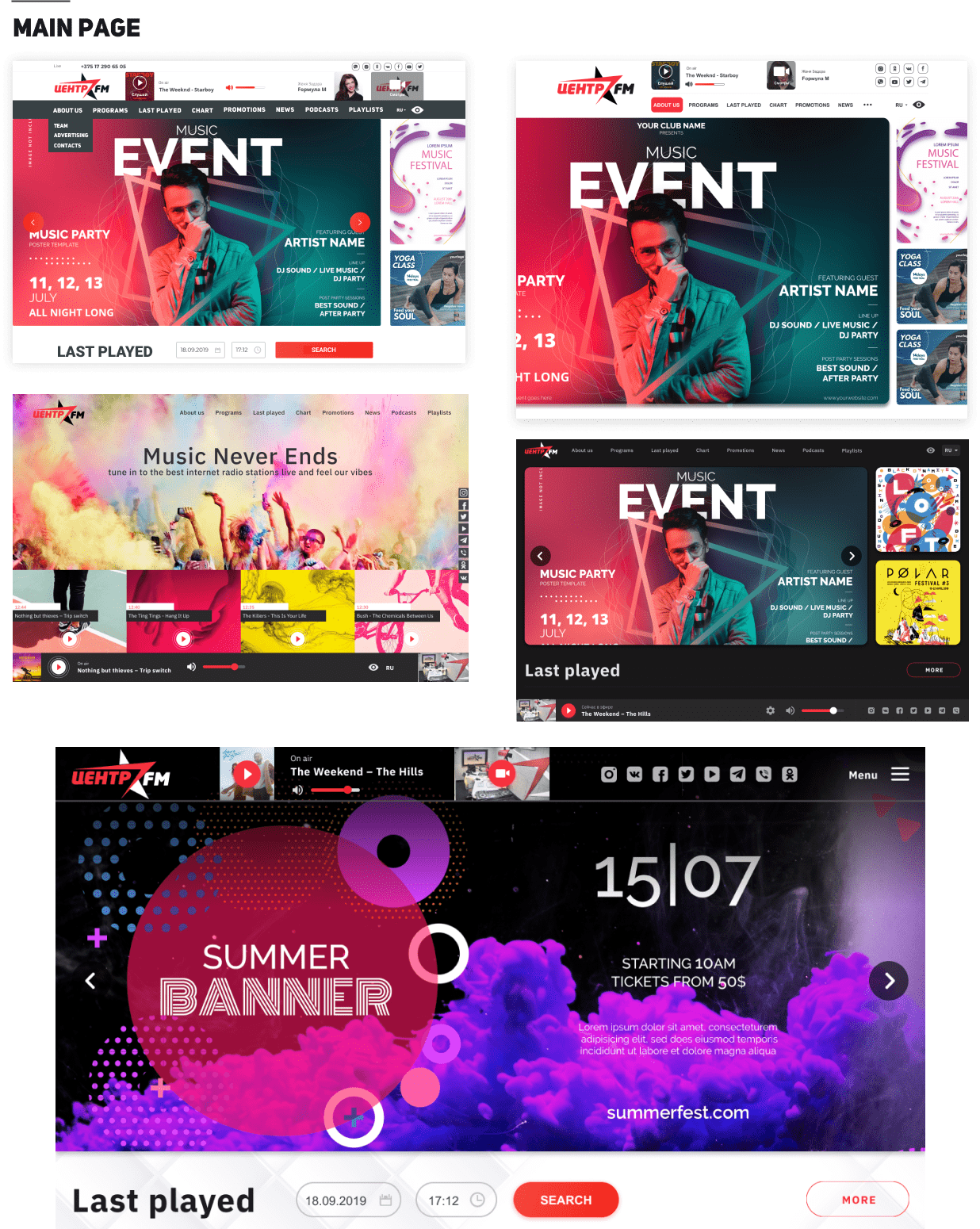 As a result, after many days, even a week of work, we were able to find the right option for the implementation of the design of the main page. She collected the totality of all the previously presented layouts.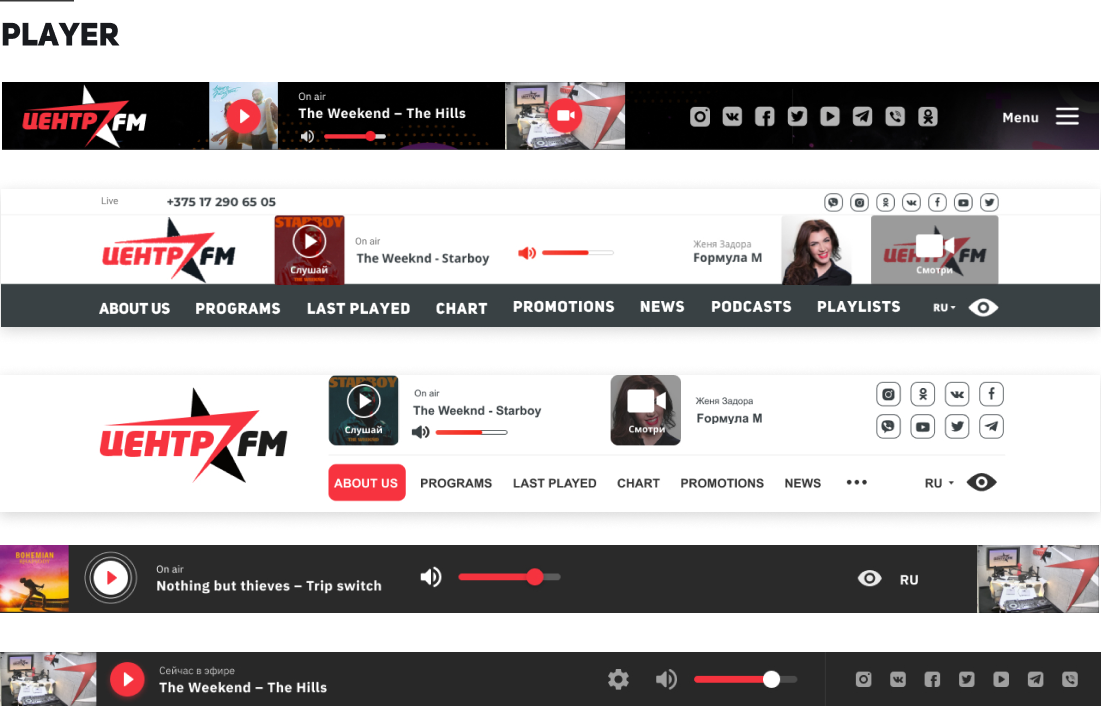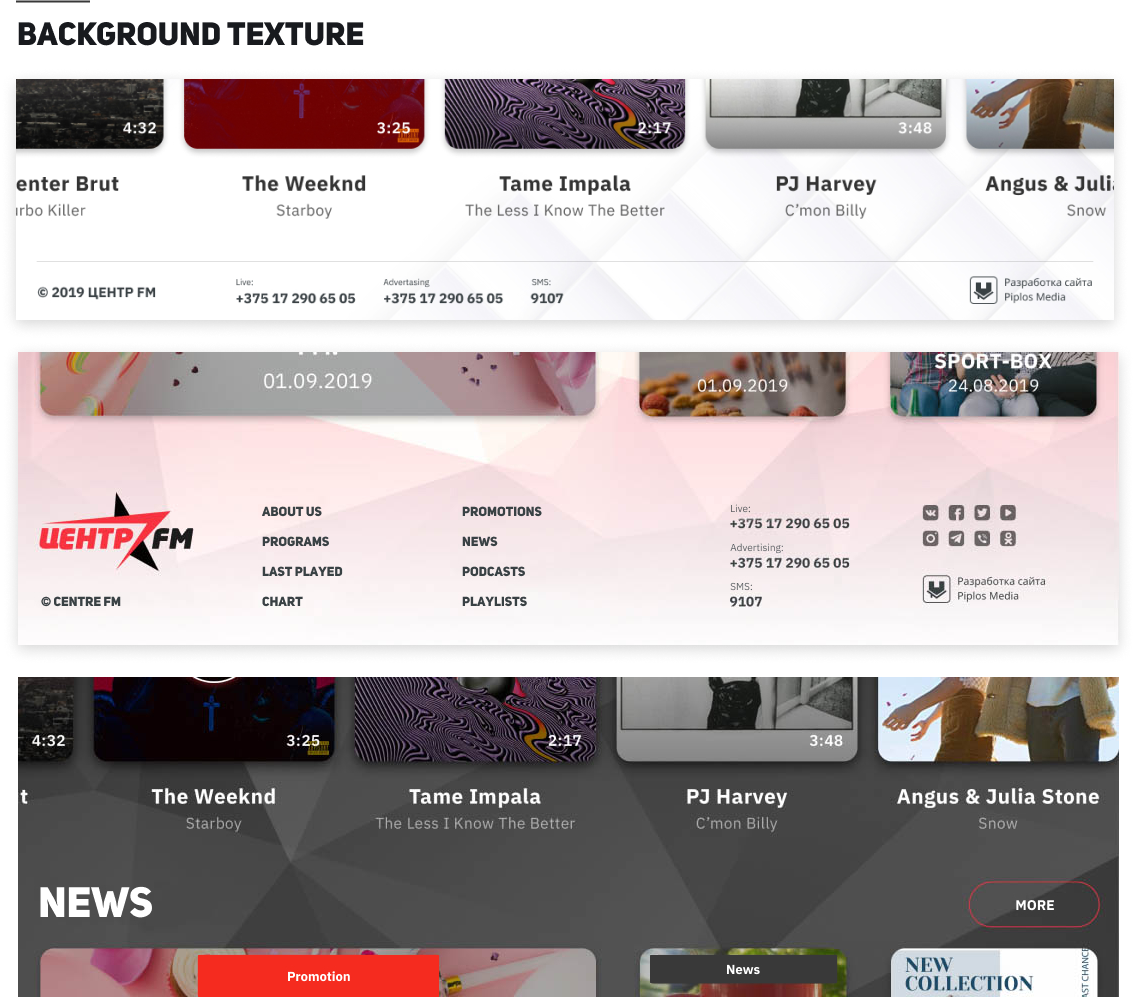 Important elements of the new site of the Customer should be not only an audio player but also a streaming Video Player.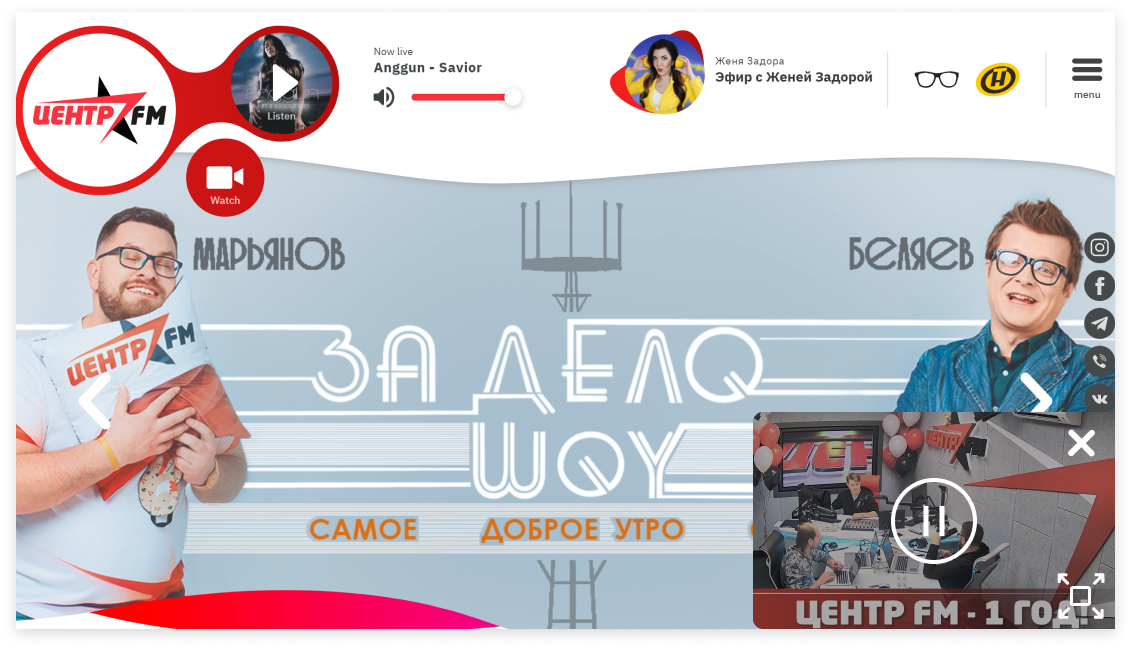 The software part of the project was developed on the Symfony framework, which made it possible to easily create the entire set of functional requirements of the Customer.