Workshop of Andrei Chelobanov
An individual project to create a website for the catalog of the workshop of Andrey Chelobanov for the production of unique doors.
The catalog provides not only information about workshop products, but also the possibility of individual selection of doors.
A wide filtering functionality for various types of door selection criteria allows all users to quickly navigate the large catalog of the company.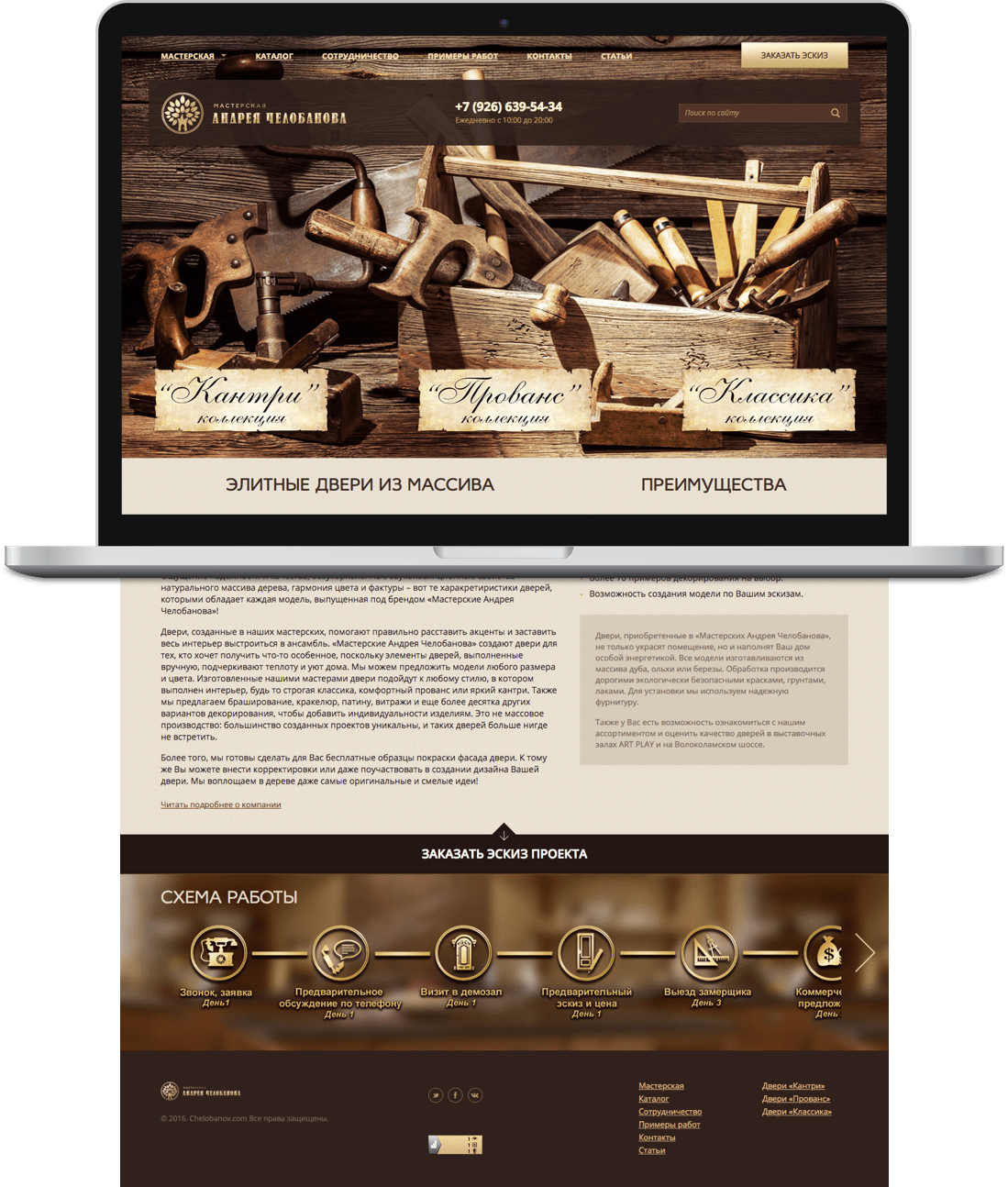 style of the site at the request of the customer was chosen as similar to the tree as possible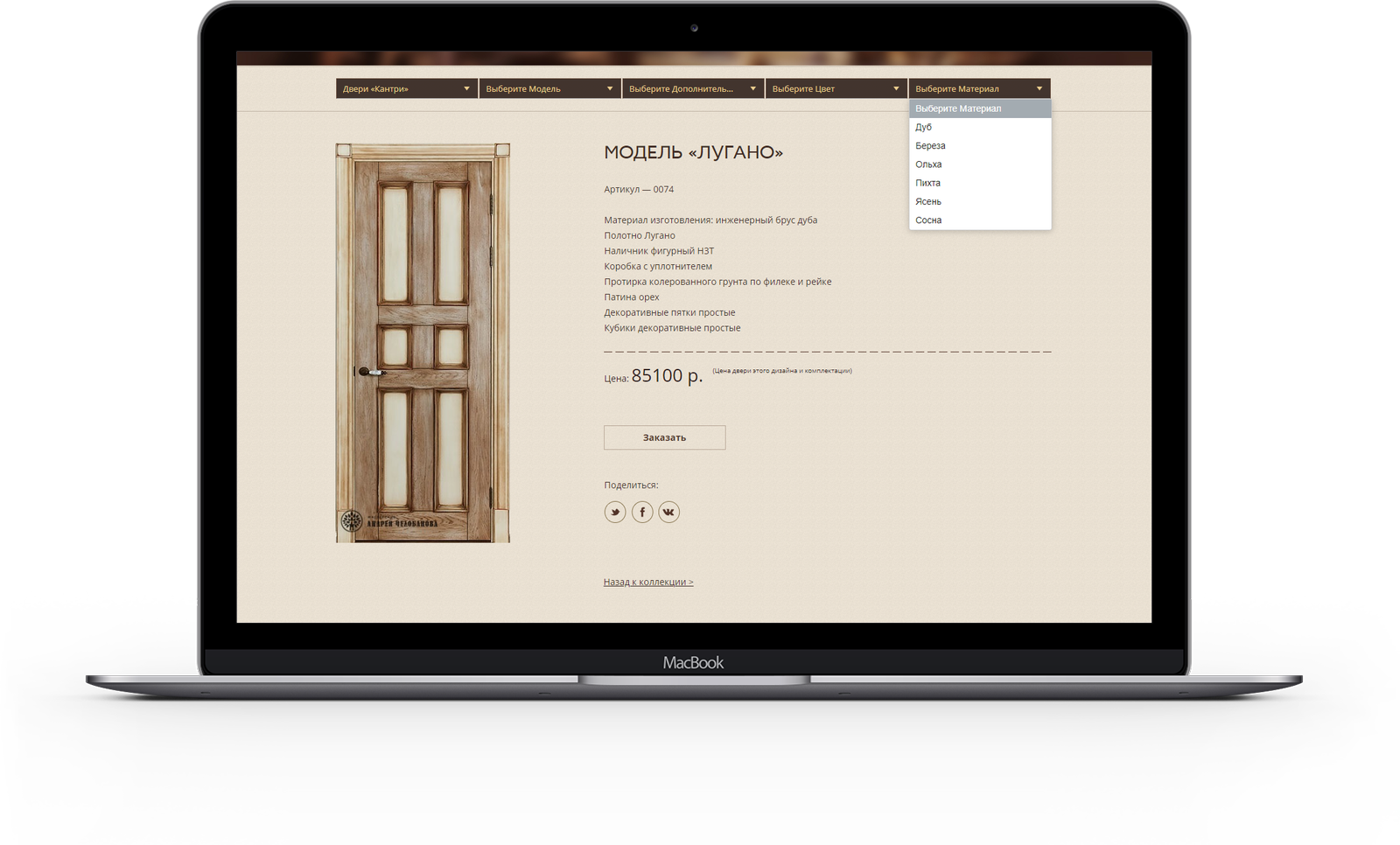 The site has a complex structure that was maximally grouped to quickly find all the information about the studio.