Door Manufacturing Workshop
Individual Project Development for the Website Catalog of Andrey Chelobanov's Workshop for Unique Doors
Andrey Chelobanov is a renowned master in the field of door production, offering unique and customized door designs. To showcase his work and provide clients with a user-friendly platform to select their desired door design, a website catalog was developed specifically for his workshop.
The website catalog provides not only information about the products offered by the workshop but also a customized door selection feature. The website offers an extensive filtering system based on various criteria, allowing users to quickly navigate through the large catalog of door designs. The design of the website was chosen to be in line with the workshop's aesthetic, with a focus on showcasing the beauty of wood.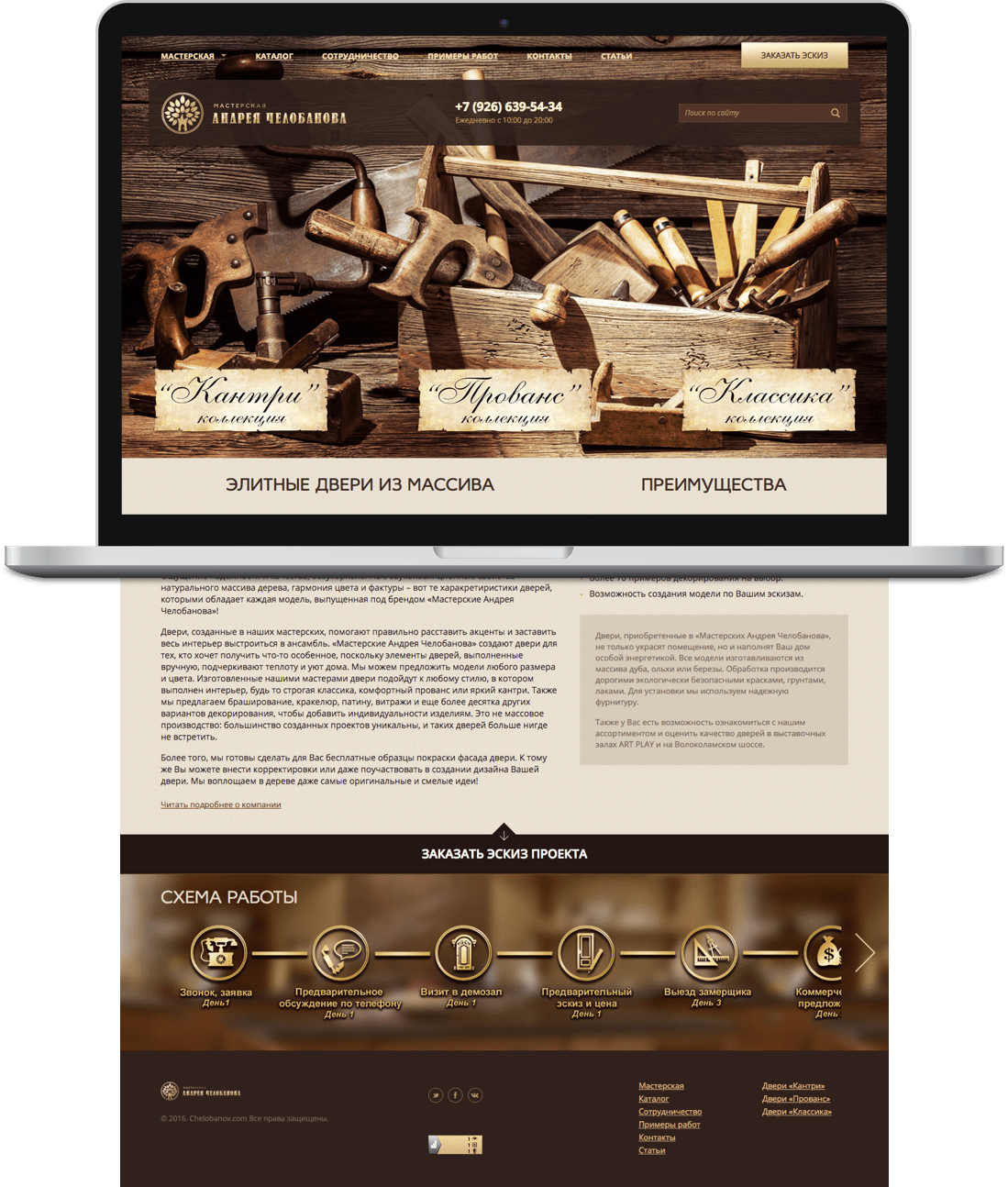 The website has a complex structure that was carefully grouped to facilitate quick access to all the information about the workshop. The project was developed using the latest technologies and frameworks such as HTML5, CSS3, JavaScript, and jQuery. The back-end of the website was built on the PHP programming language with the MySQL database management system.
The website catalog is optimized for different devices, such as desktops, tablets, and smartphones, providing a seamless user experience. The website catalog has several features such as a contact form, interactive map, and customer reviews. The website was also optimized for search engines to increase its visibility and attract more customers.
In conclusion, the website catalog for Andrey Chelobanov's workshop is an excellent example of an individual project tailored to meet the unique needs of a business. It provides a user-friendly platform for clients to select their desired door design and showcases the workshop's exquisite work. The website catalog's structure, design, and optimization make it a valuable asset for the business and an effective marketing tool.