Children's Medical Center, requires close attention from the Internet, as users, including mommies, will thoroughly analyze information on services, prices and necessarily reviews. Therefore, the site is the main tool that must be used to increase customer loyalty.
We have prepared two visualizations for the new site of the children's medical center "Good Doctor".
The essence of these concept ideas is simple - ease of perception of information, warm tones and the availability of information.
The only key difference between these ideas is that one option is made with emphasis on highlighting the services of the center, and the second on useful information and articles.
Option 1: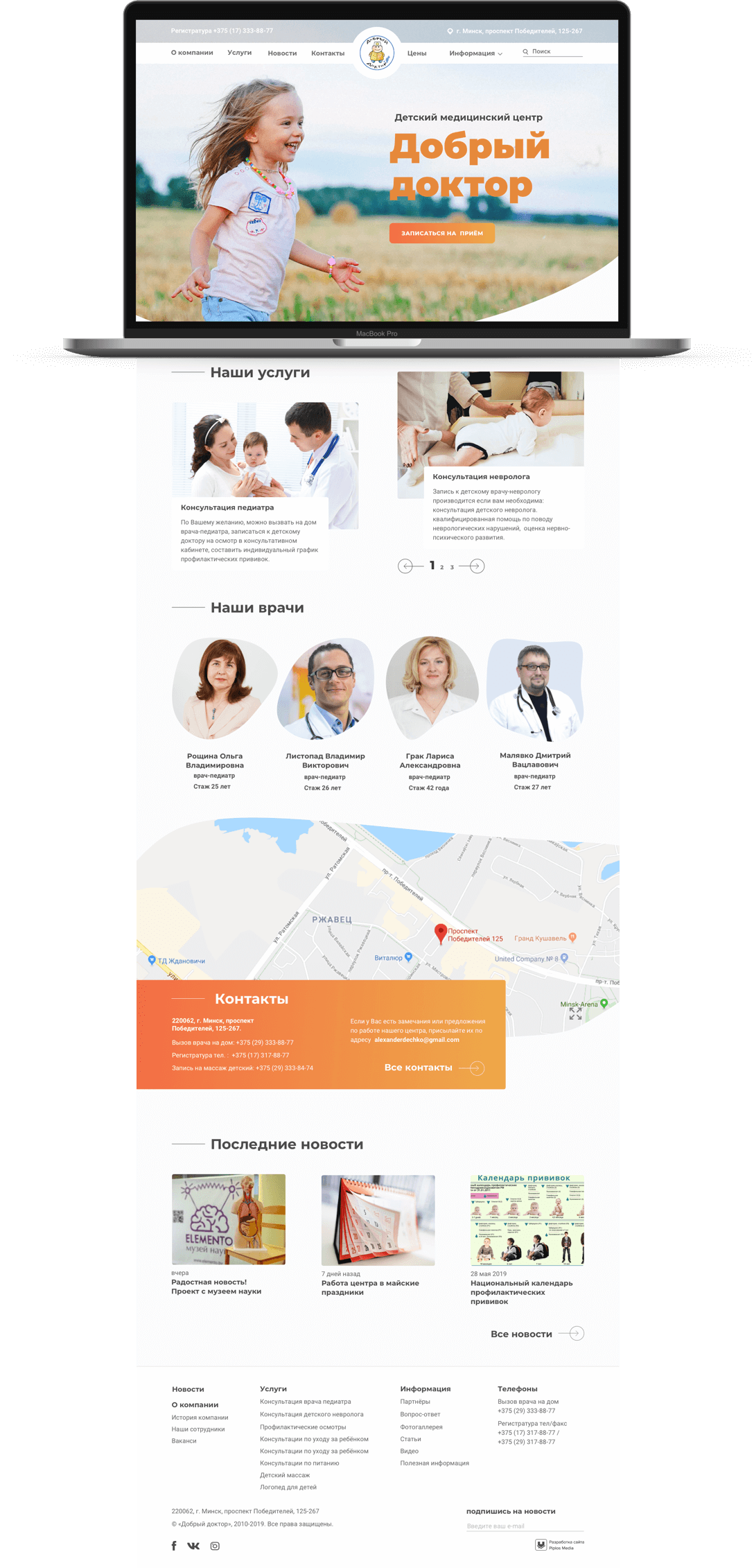 Option 2: