A specialized store with a large distributor of computer equipment has set the task for our team to develop the Online Store.
It is important to focus on the development of the Personal Account, which monitors all information about the user's purchases and the status of the current order.
The structure of catalog is formed in such a way that any information on the site is available in a maximum of three clicks.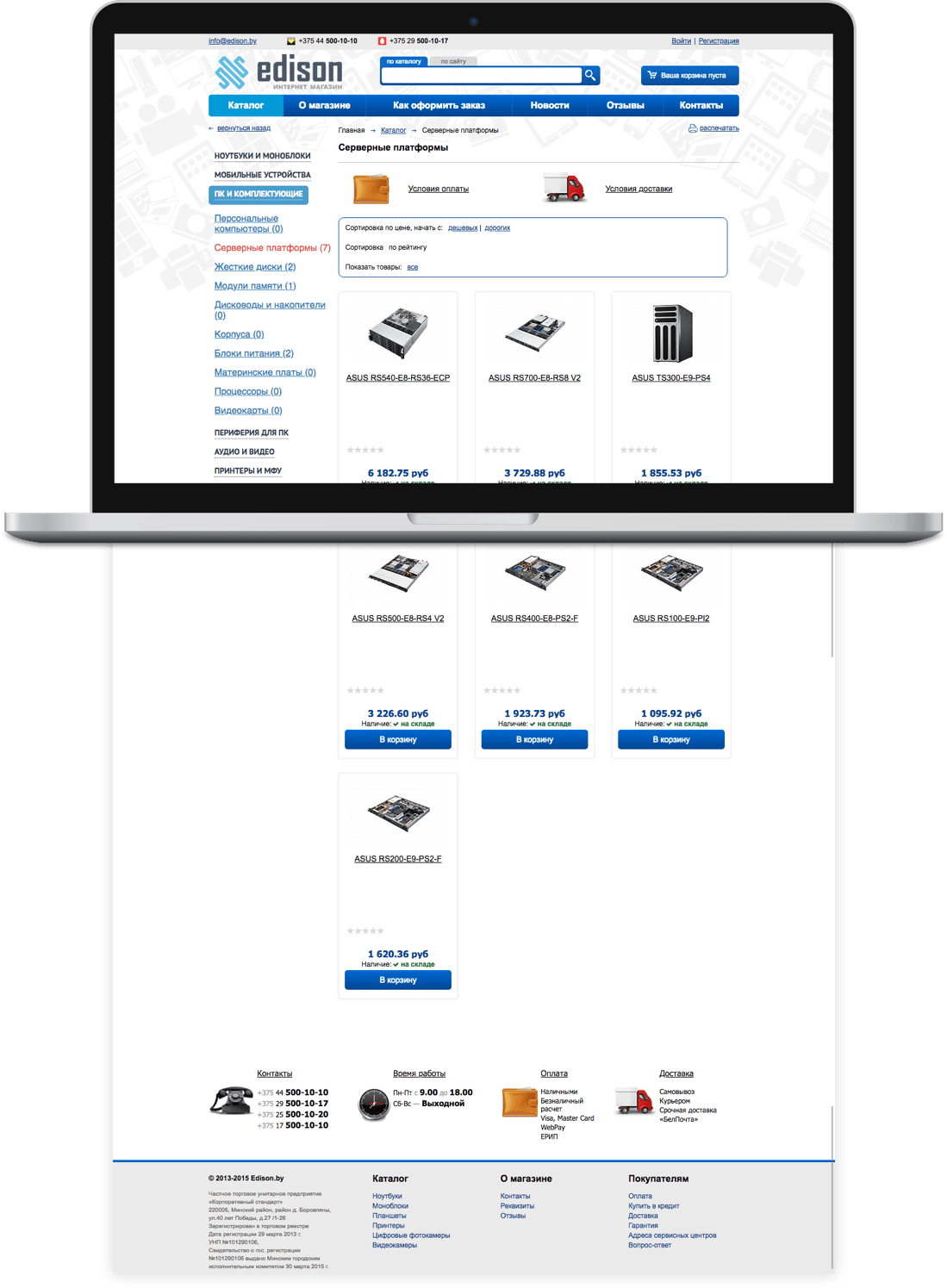 The management system for developing this site is CMS NetCat.