This is the first experience of creating projects for shopping centers at Piplos Media.
Nevertheless, we approached very responsibly and creatively the solution of the Tasks that the Customer set for us.
The main point we made was that the implementation of the 3D tour is an outdated and unnecessary technology for the implementation of such projects. And they convinced the customer to implement the Interactive map of the shopping center.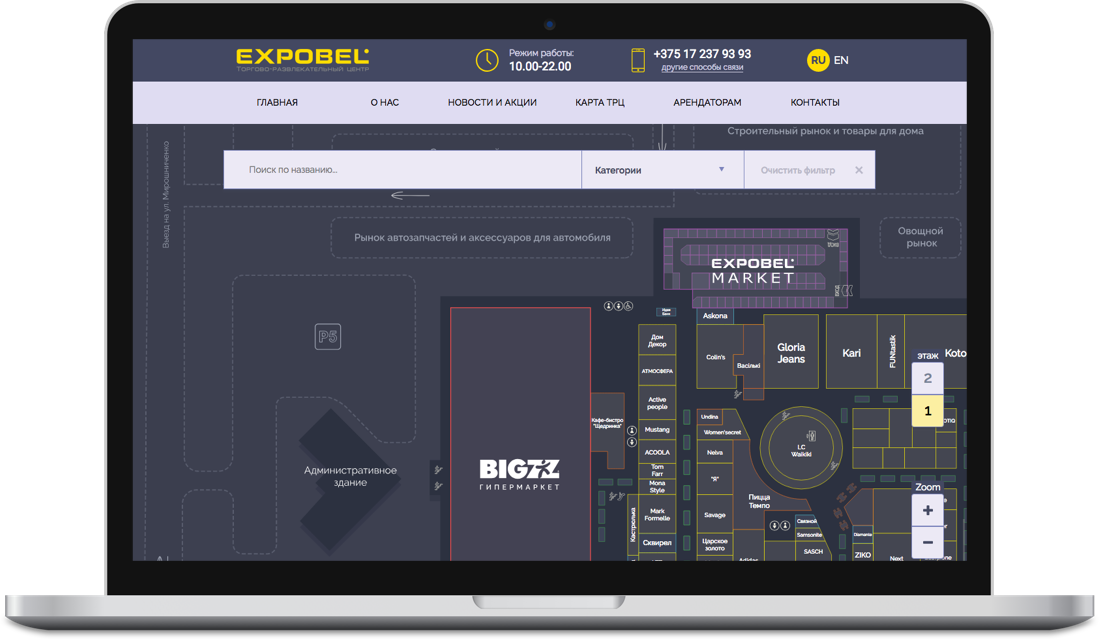 It was a very useful and necessary experience in implementing this kind of functionality.
The site design was executed in the style of Brandbook. The site navigation was thought out for the convenience of finding information by the user. The emphasis was also on the target audience - on youth.
Well, and, of course, the main thing we achieved was the dissimilarity with other shopping and entertainment centers in the Republic.