As part of the development of the Farmina Pet Foods trading network, it was decided to create an Online Store.
Based on the topics of this Project, we approached non-standardly to the implementation of the visualization of this project. Namely, a clear division of the main page into two categories of food:
Food for Dogs
Food for Cats
Based on this logic, the project structure was formed.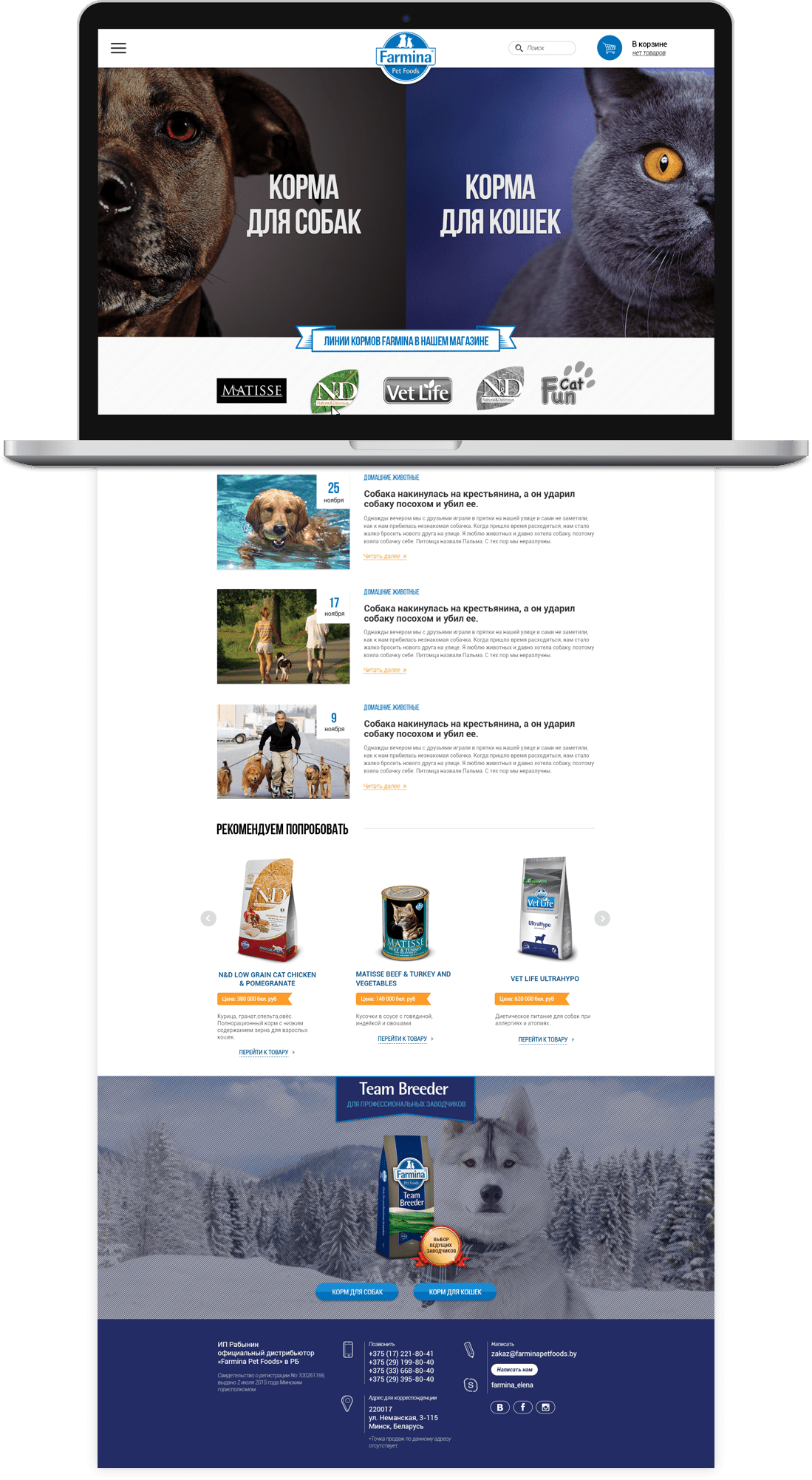 All color solutions were used from the corporate identity of Farmina Pet Foods.
The structure of the Product Card consists of the following elements:
photo of feed
detailed description
composition
reviews
ability to choose the desired package size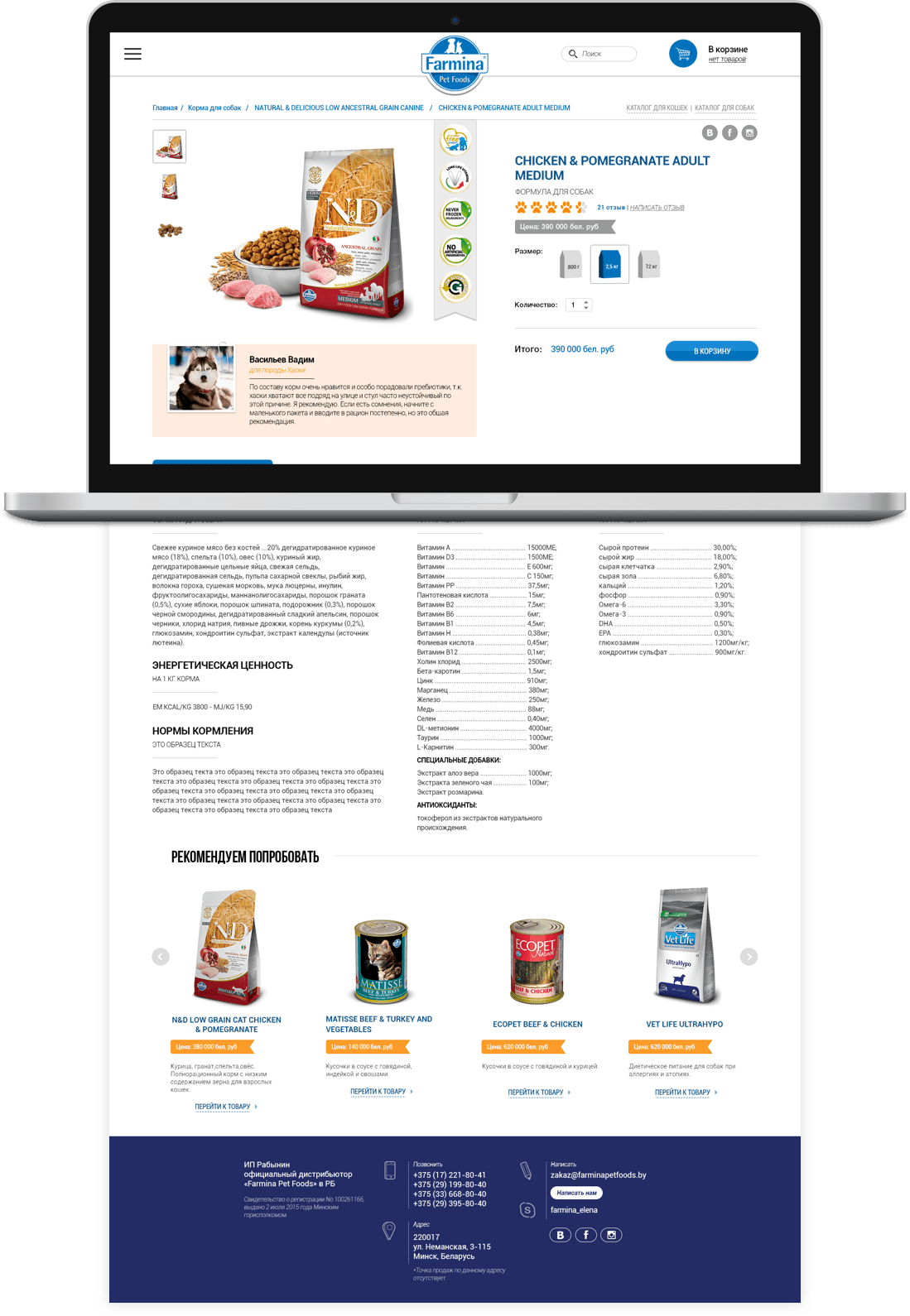 Functionality of this Online Store was as simple as possible.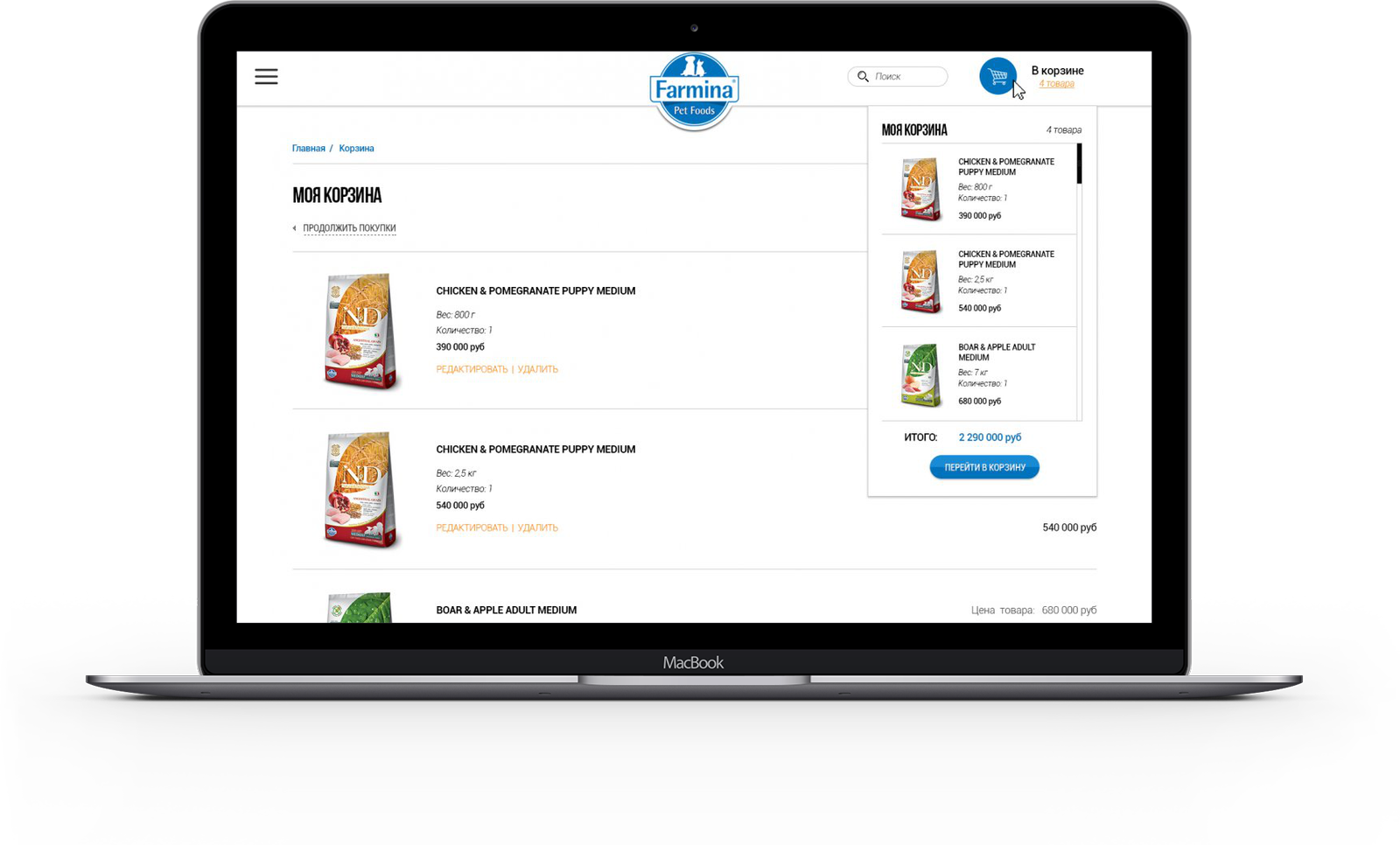 Nevertheless, we tried to implement the most interesting design of the project in order to emphasize this.