The customer posed the following task for us - Creation of a new website design funtastik.by.
Requirements:
development of site design only
take into account the requirements of the company's brand book
preservation of the current project functionality
minimal change in project structure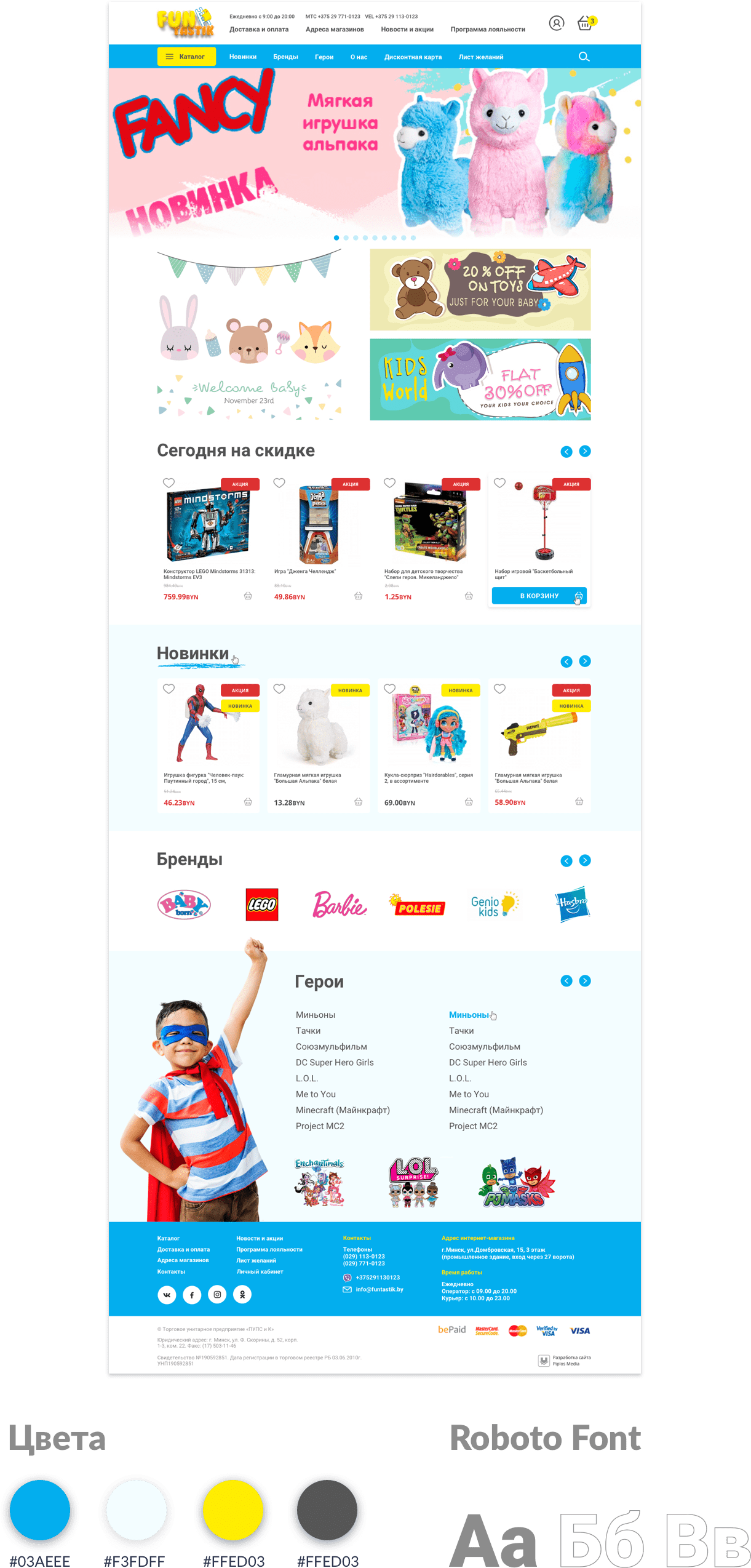 Having audited the current site of the Customer, we came to the conclusion that it requires a partial change in the structure of the site. In particular, information on the Personal Account is not obvious, as is the directory structure itself. Information on the availability and filtering capabilities only complicates the process of finding the right product.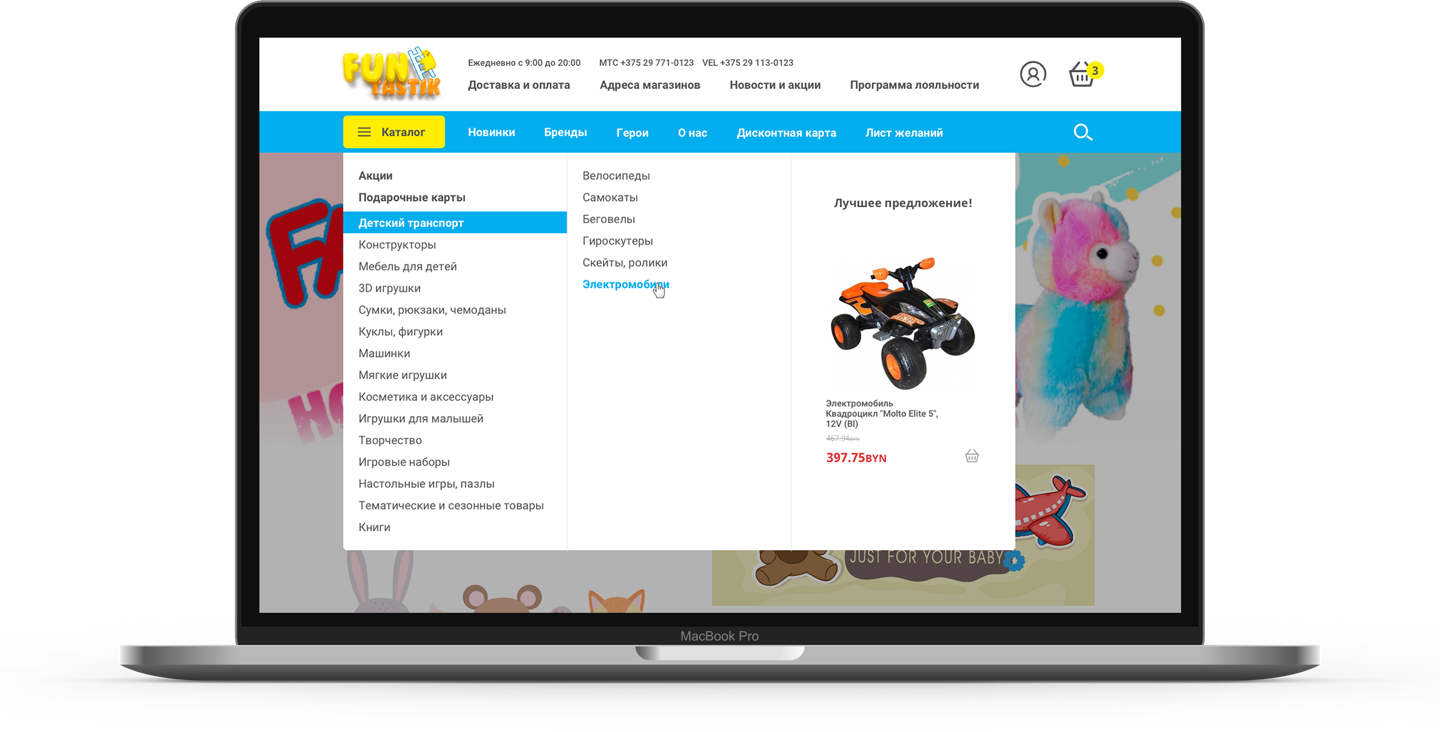 Given these factors, we proposed minimal changes to the site, taking into account the ordering of its style.
At the same time, we tried to maintain its recognition and intuitive navigation throughout the site and the directory in particular.