As part of the project to develop the official website of the state enterprise Belgeodesia, our team has developed a bold solution for websites in the public sector.
The basis was taken the problem of working with the content of these institutions. Therefore, a team of designers decided to develop a design in the style of minimalism. We reached this decision by removing all unnecessary content elements from the title page of the site.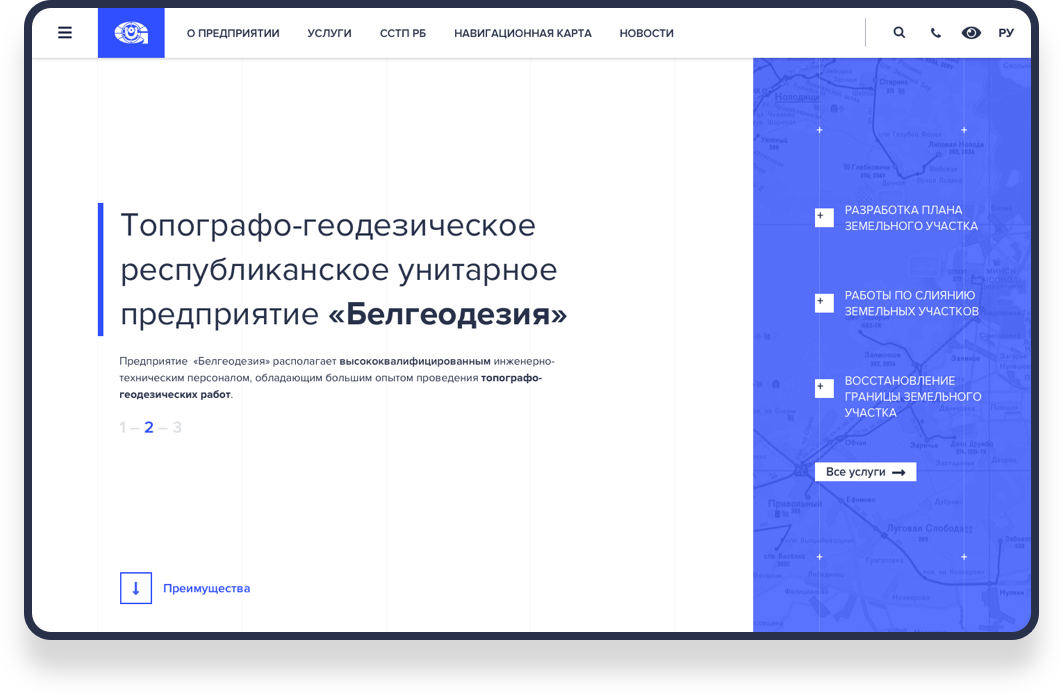 However, we have provided advanced capabilities for text editor , to work with text sections of the site.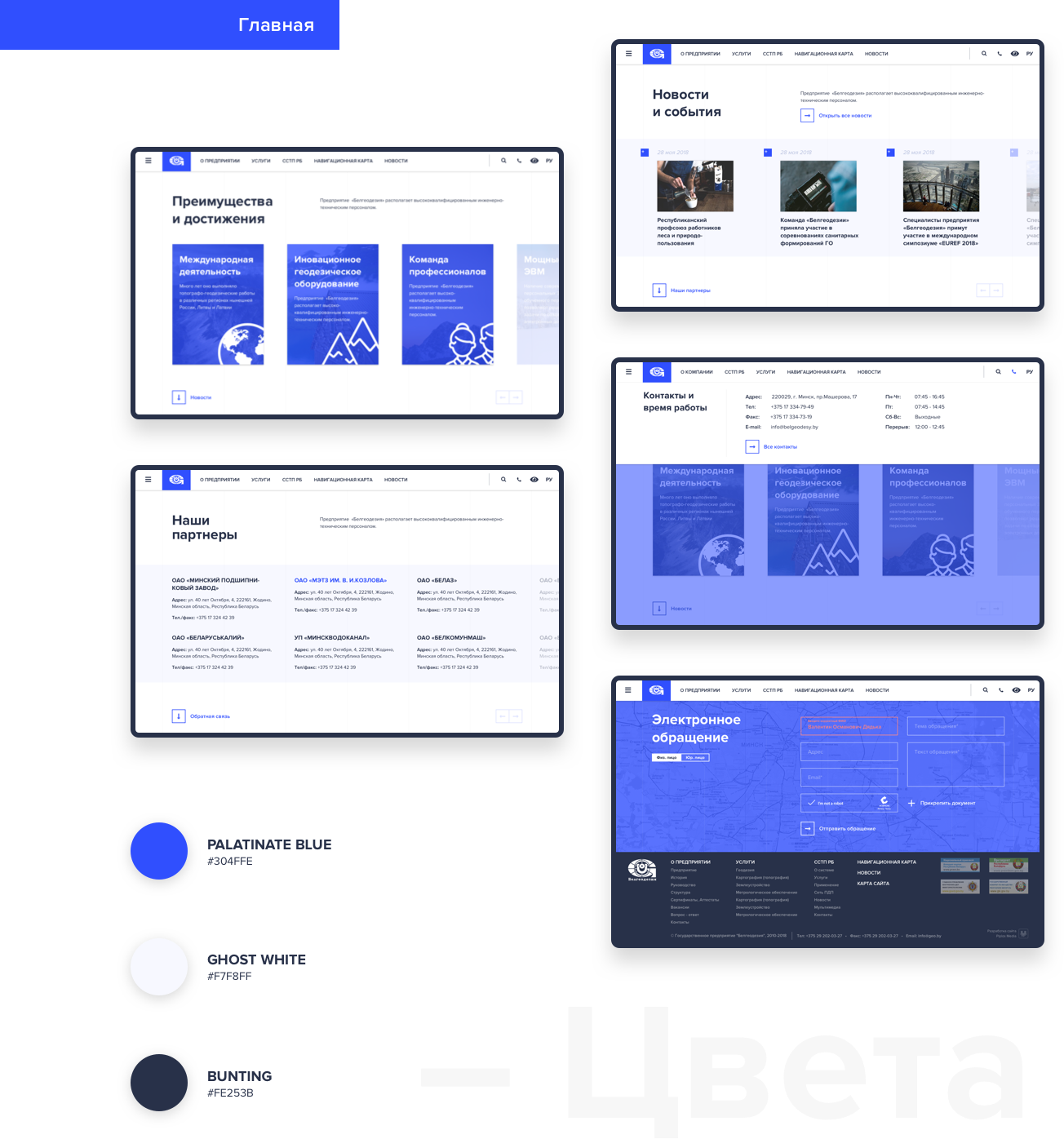 Also in the framework of this project, third-party services of Belgeodesia were connected:
Interactive Map
CCS RB map