The Cosmo store chain is constantly growing and already has 25 stores in Belarus.
Given this fact, the Customer has set for us the task of creating an Online Store for his company.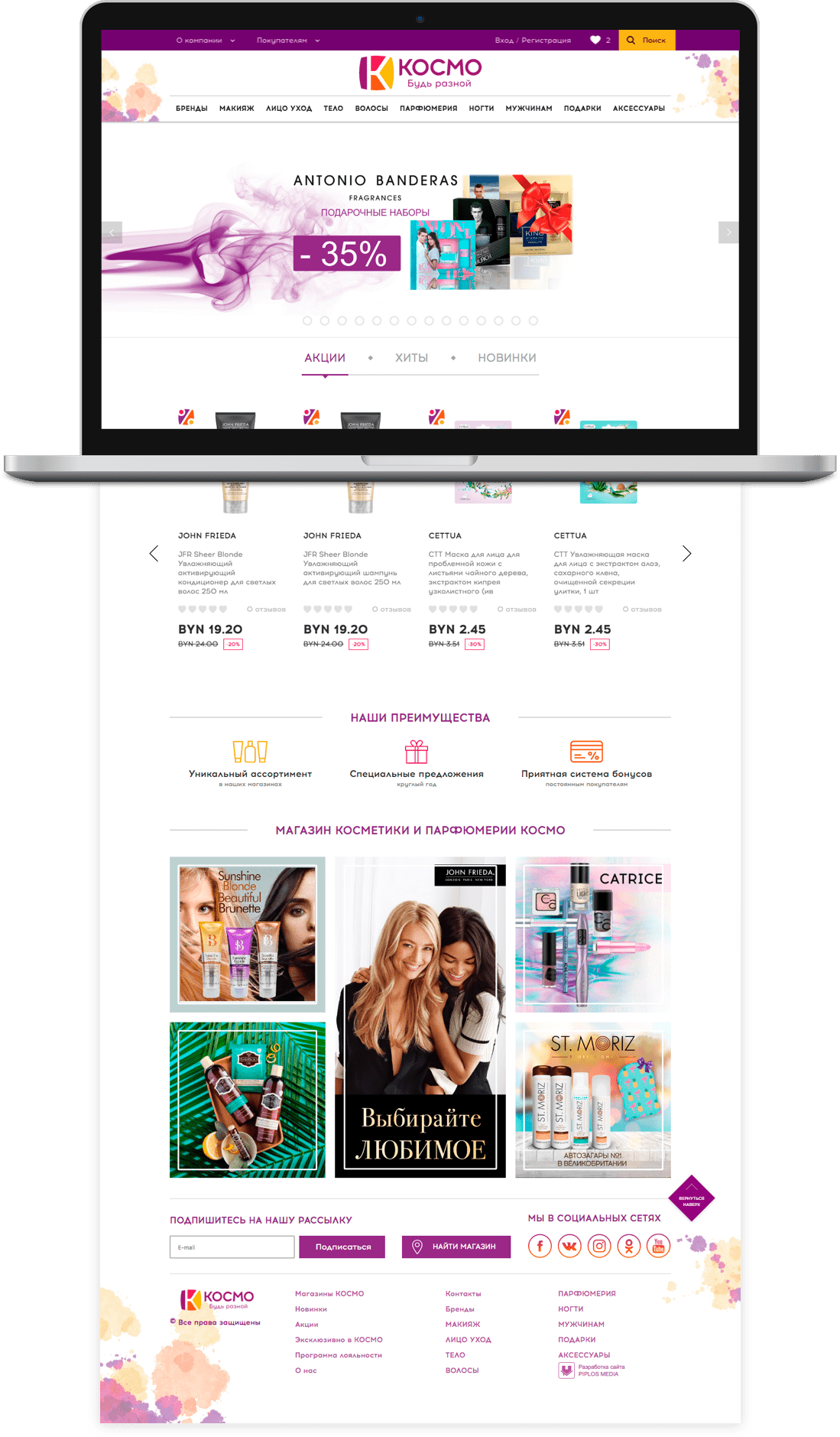 For a quicker start of a new site, it was decided to launch the first truncated version of the Online Store, that is, the site directory.
After launching the catalog site, its optimization, [SEO] (https://piplos.media/en/services/seo) promotion, we started implementing the functionality for the Online Store.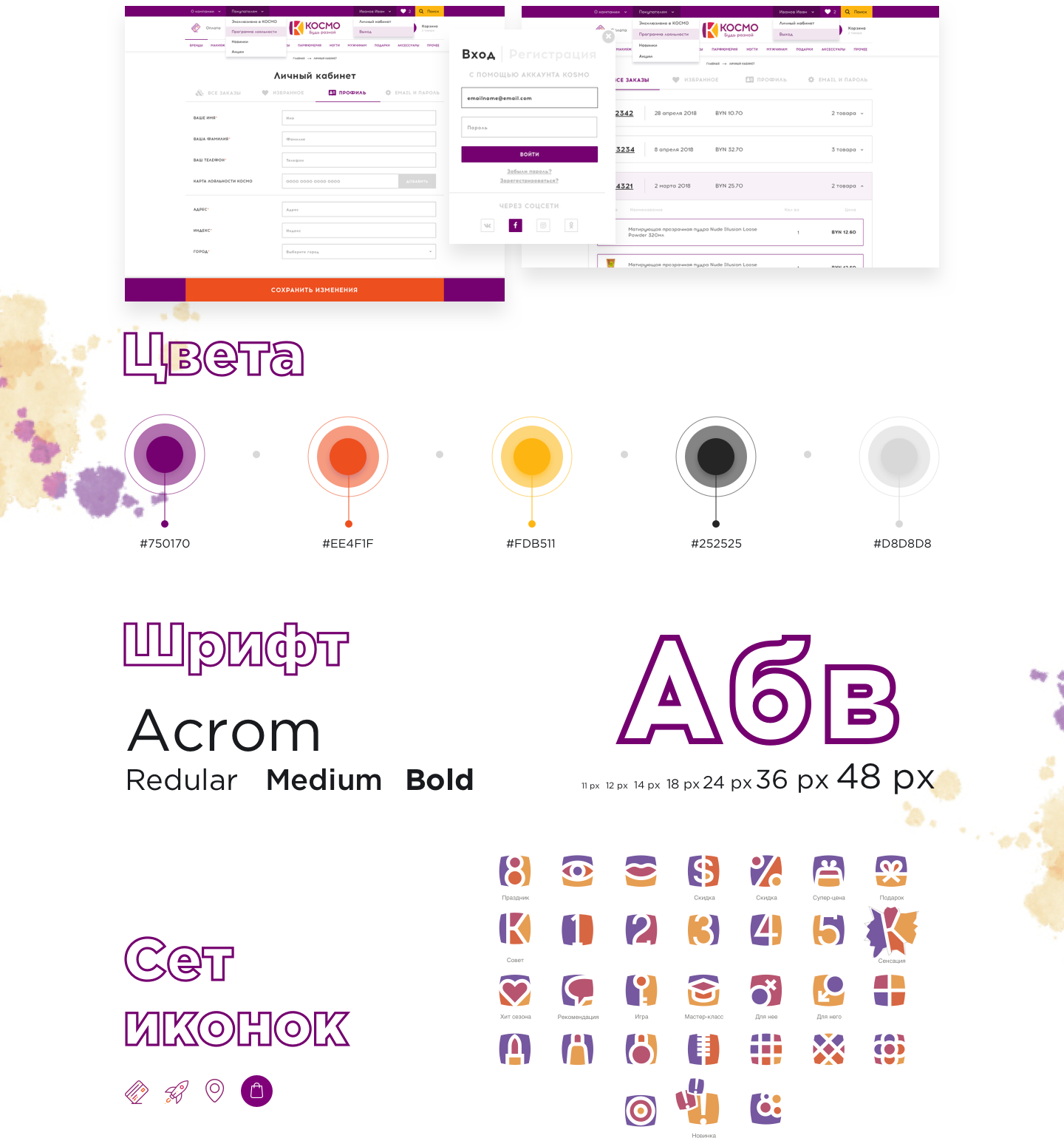 We had a difficult task to put together all the projects of the company within one site and optimize its business processes on the Internet.