Website development for the Local Market project
We have added another interesting project to our portfolio. The customer determined the main task of the project to create a mobile application with the implementation of such tasks as:
To connect already working entrepreneurs and future businessmen of the regions into a single network.
Create a channel for promoting local and regional goods and services.
To enable anyone to get acquainted with the existing services and goods in the region and choose a more comfortable way to use them.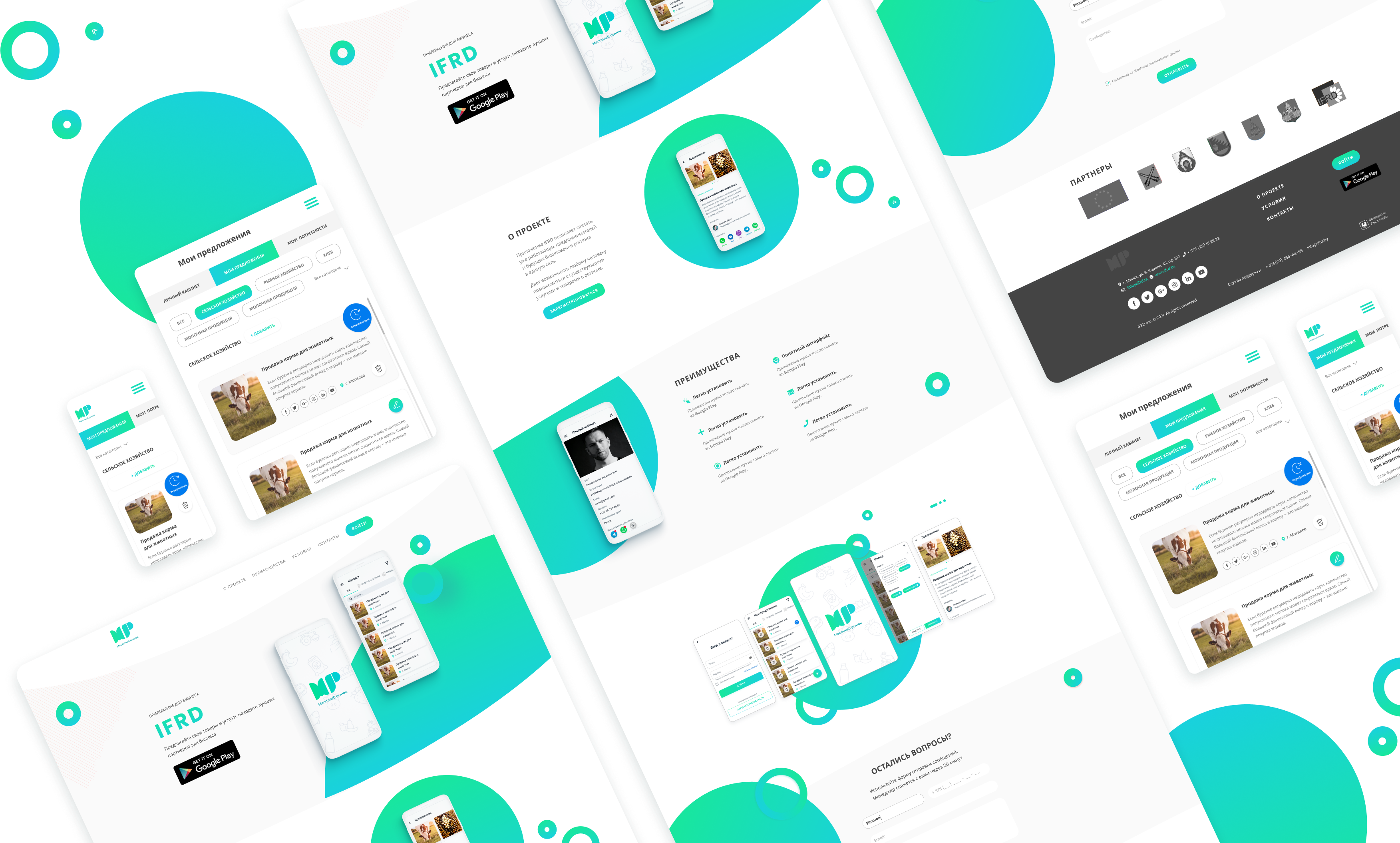 And since the customer wanted to be able to manage this project, the experienced team of Piplos Media proposed to supplement it with the development of the site, as an auxiliary tool for users and the main tool for managing the application.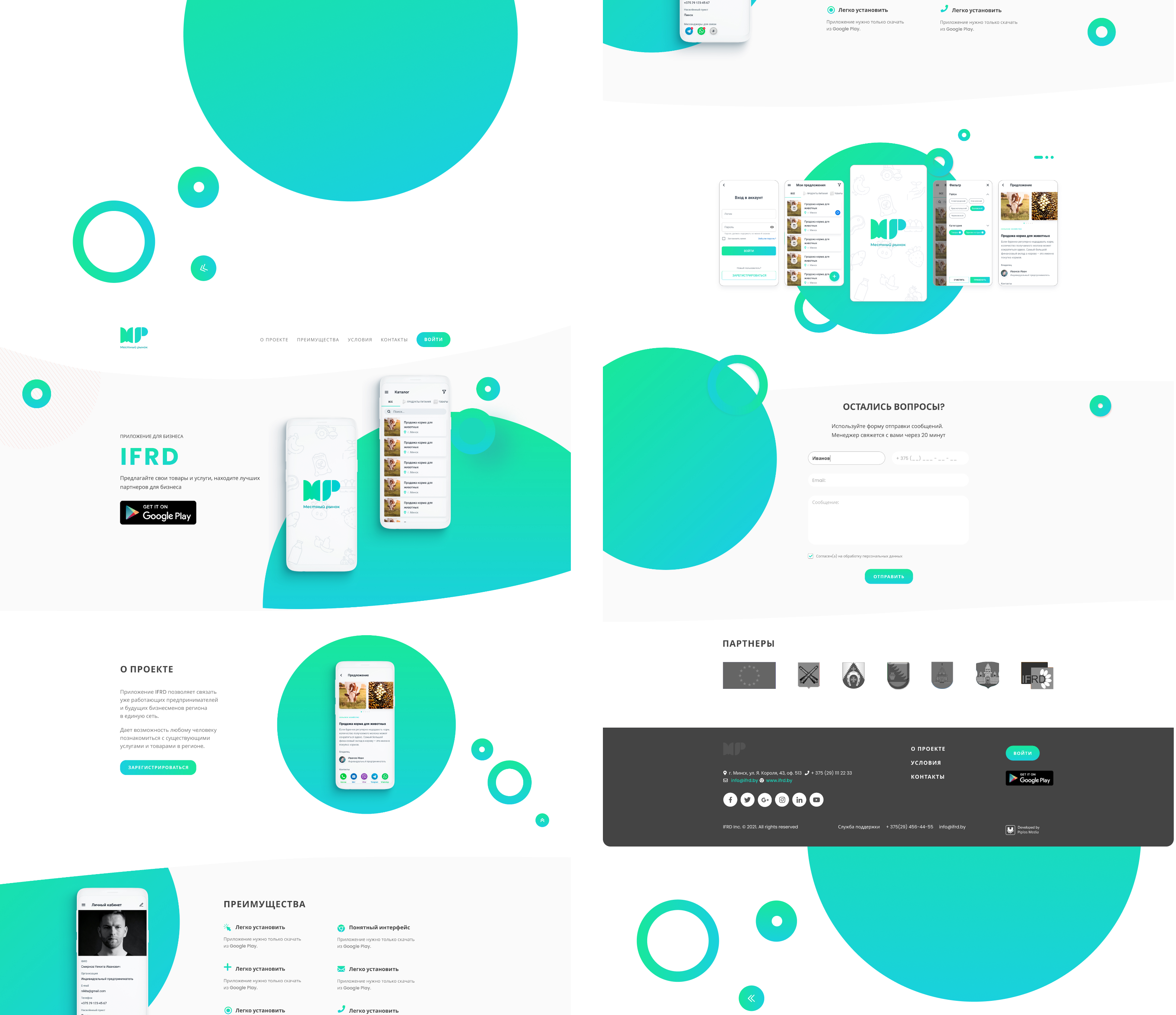 The site is written on the basis of the Symfony 8.0 framework and the API system, too, which was developed within the framework of this project.

The customer was able to manage the mobile application and website through the Web panel, which greatly simplifies his work on this project. Moderation of user registration, suggestions, and at the same time posting information about training and additional resources, feedback, the ability to manually manage users and their suggestions / interests - all this is available in a single project administration system.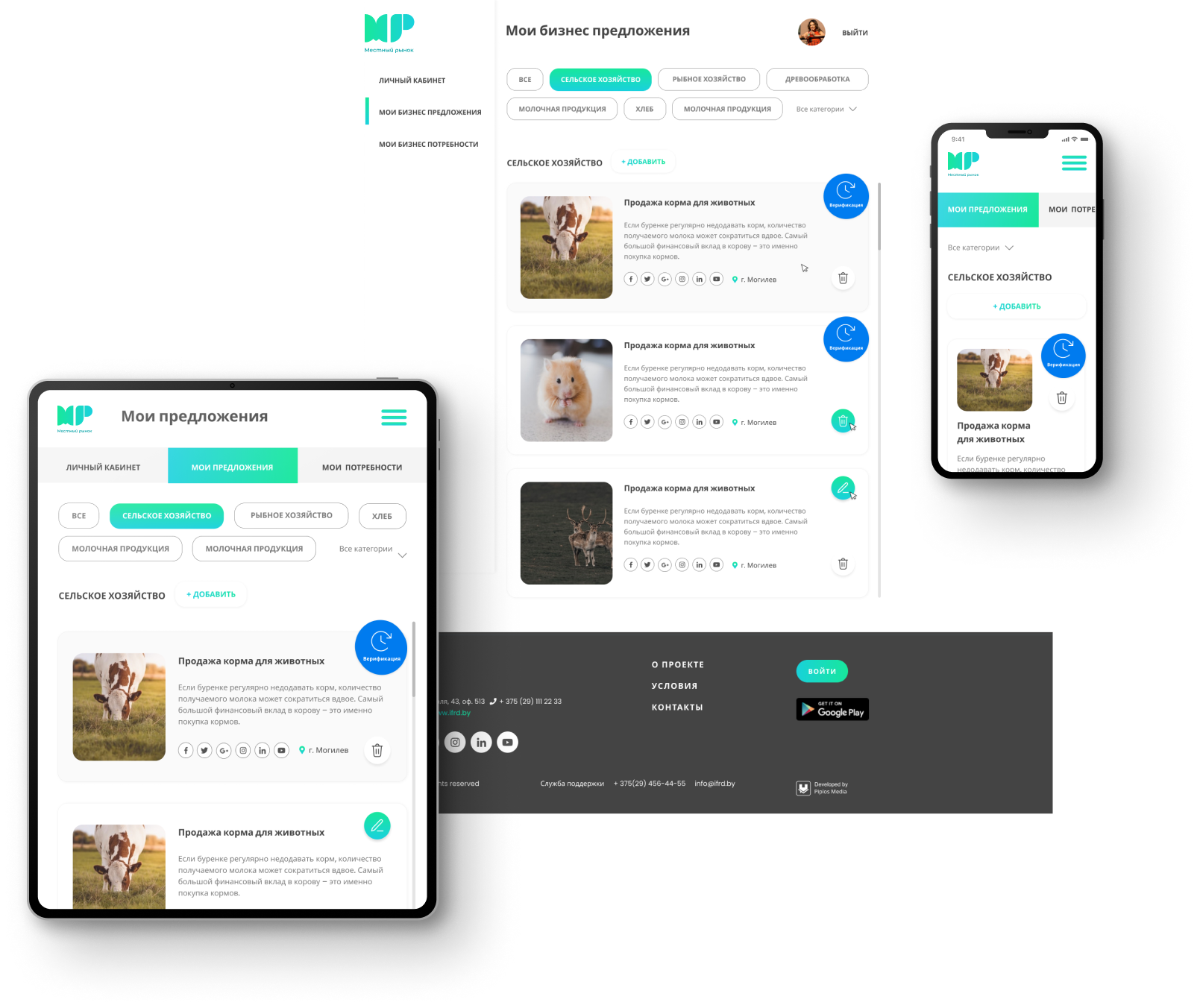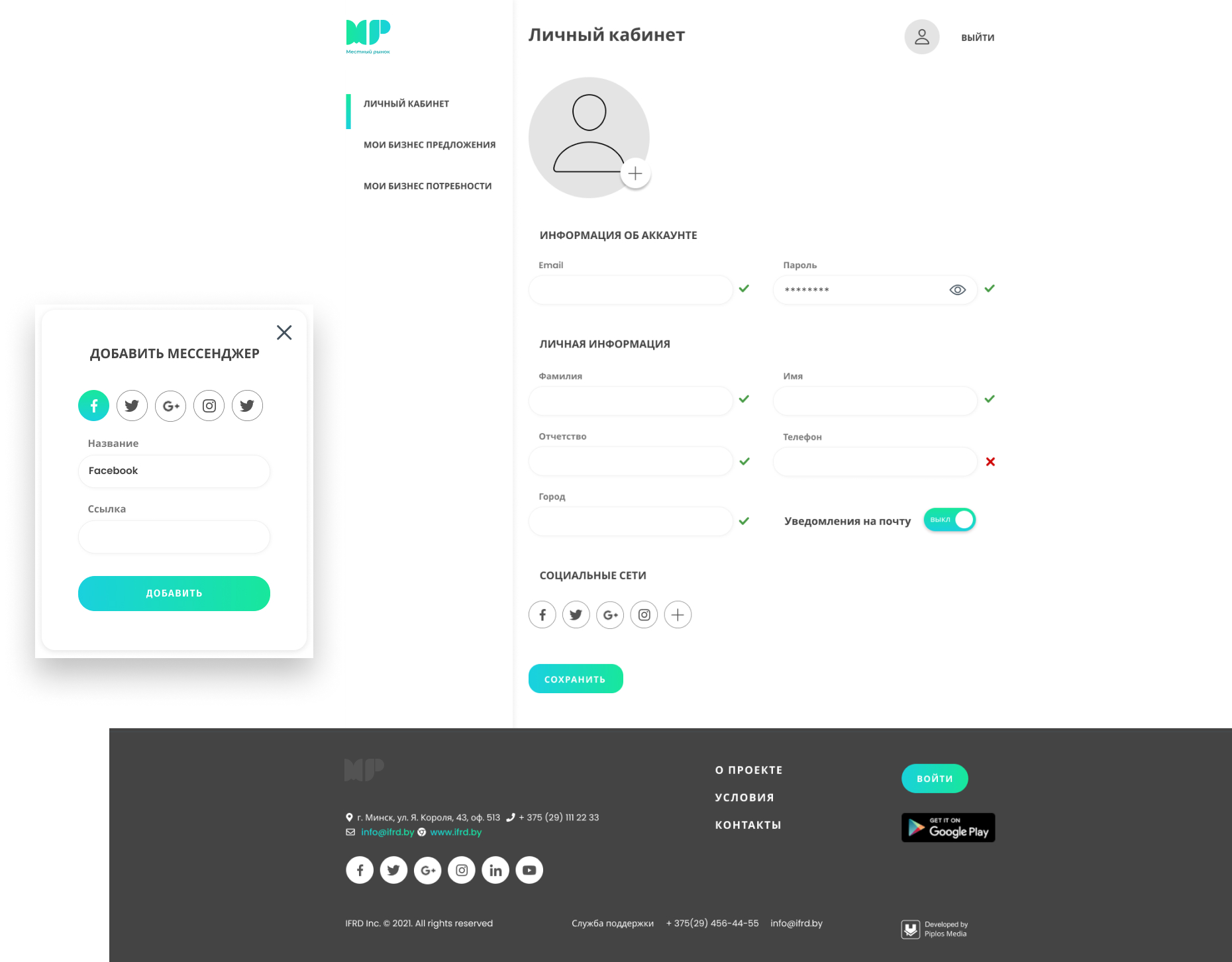 The site contains the basic functionality of working with the user's personal account, with information about downloading the project in the Play Market, as well as registering on the resource with the concomitant opportunity for a registered user to create their proposals and interests, which is also presented in the Android application, but with advanced functionality. The site is essentially an information tool with a reference to the main project of the mobile application.