Thoughtful navigation, interesting design and a memorable image of the site are the main criteria that guided the team of Piplos Media professionals in the process of developing the site for the center for learning foreign languages A world without borders. As a result - a great result!
CMS NetCat contributes to the ease and convenience of managing the site, and also provides the ability to update and change content on the site without involving a developer.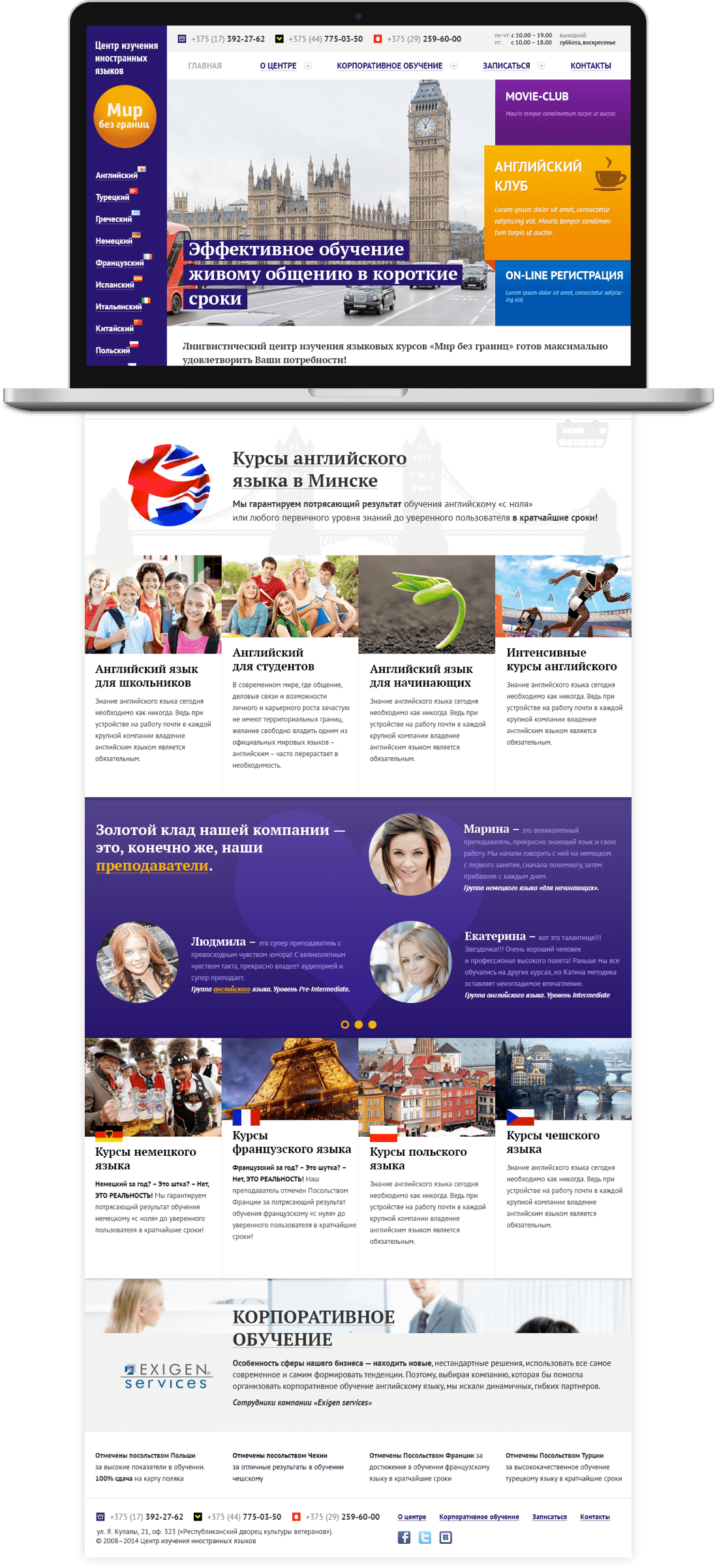 The developed content management functionality provides extensive publishing opportunities for various materials, as well as a detailed description of all school courses.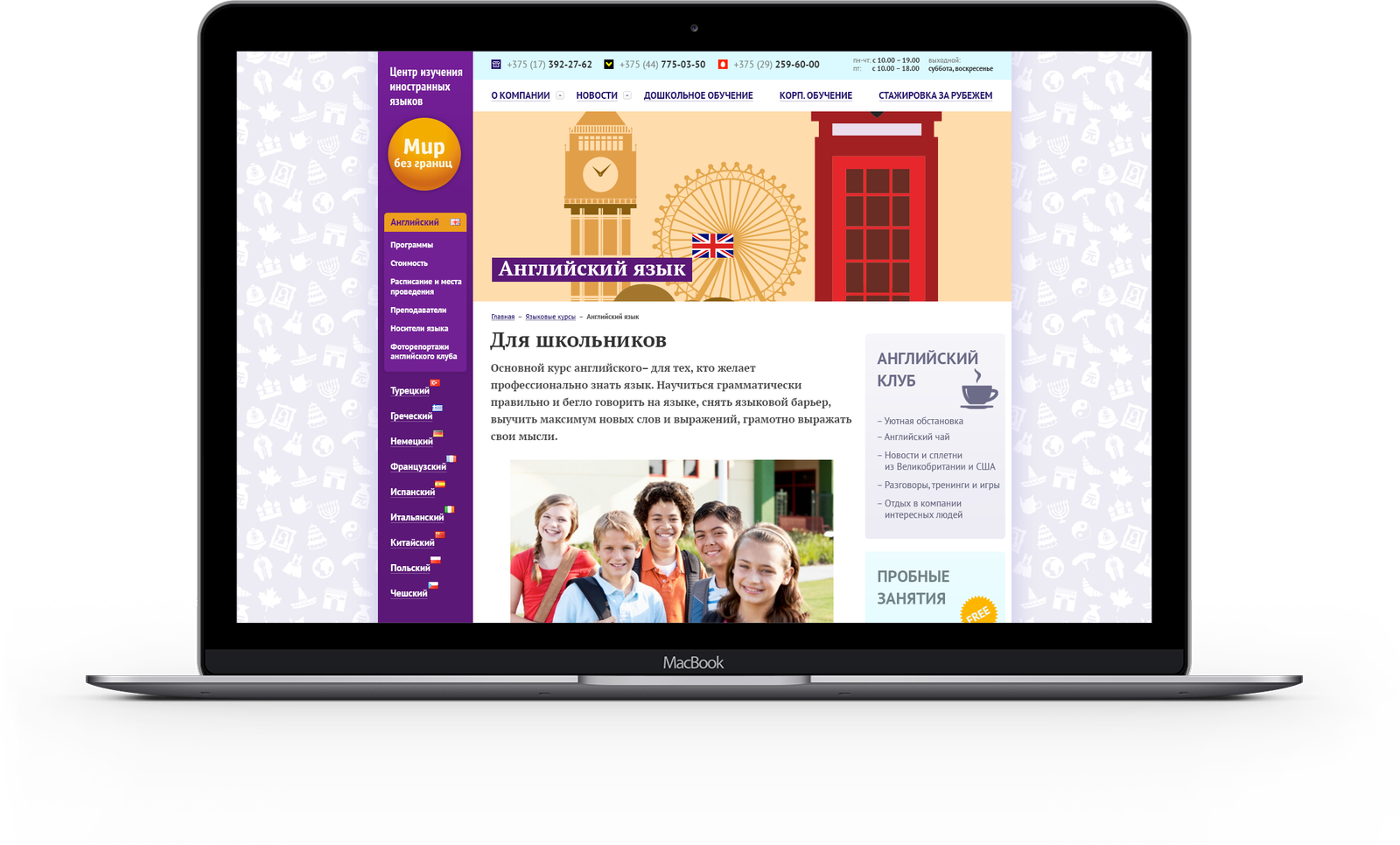 The possibility of enrolling in school courses has been developed through a special system with individual selection of courses.