As part of the support service, at the request of the Customer, a concept idea was developed for the Main page of a possible new Metallobaza website.
The main message is the creation of a new visual, taking into account the preservation of the functionality of the current project.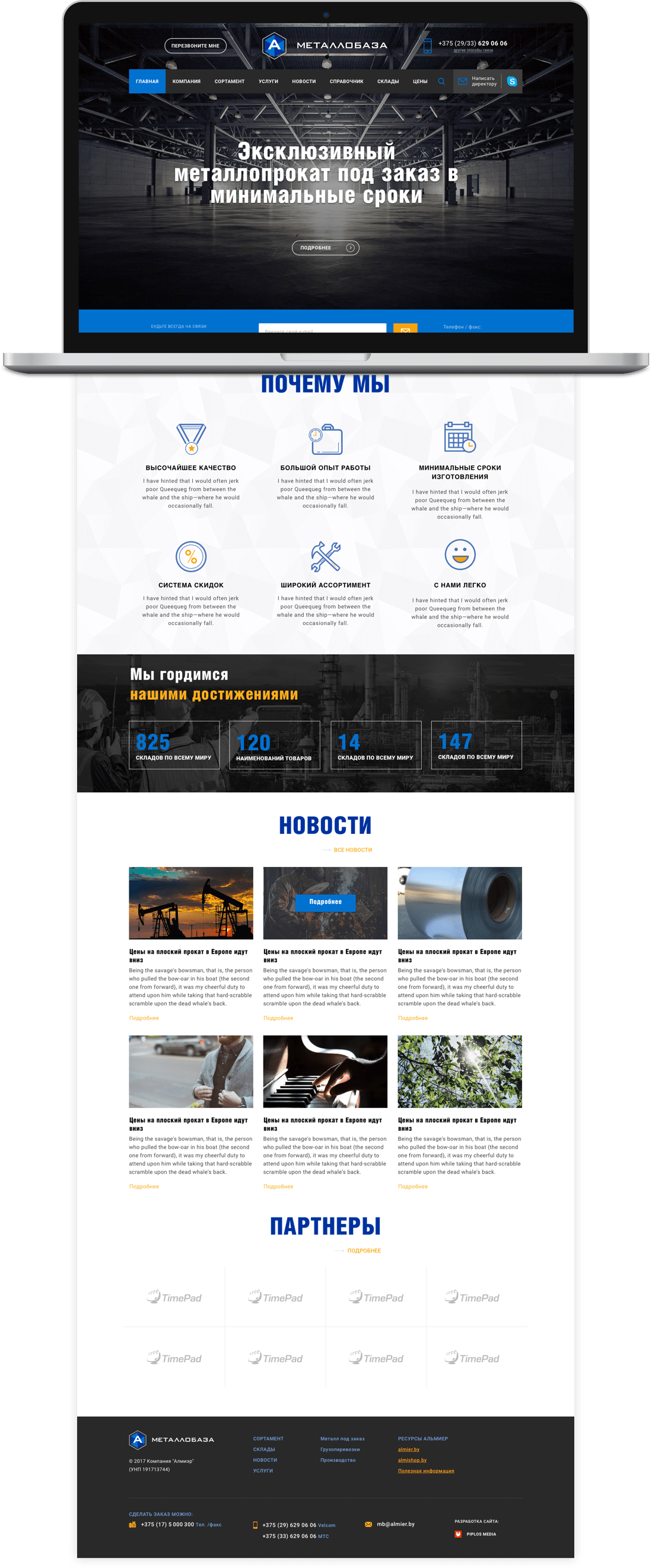 We have proposed the classical structure of such a project. It reflects all the main sections of the site, and the visual is presented strict and concise.