When developing a site for one of the leading distributors of consumer electronics and computer equipment in Belarus "NEREIDA", our specialists took into account all the requirements of the client.
So, the design of the web resource is made in accordance with the corporate identity of the company, and the site itself was developed on CMS Netcat, which simplifies the management process.
The original idea was to implement a catalog site.
A concept idea for the main page was developed.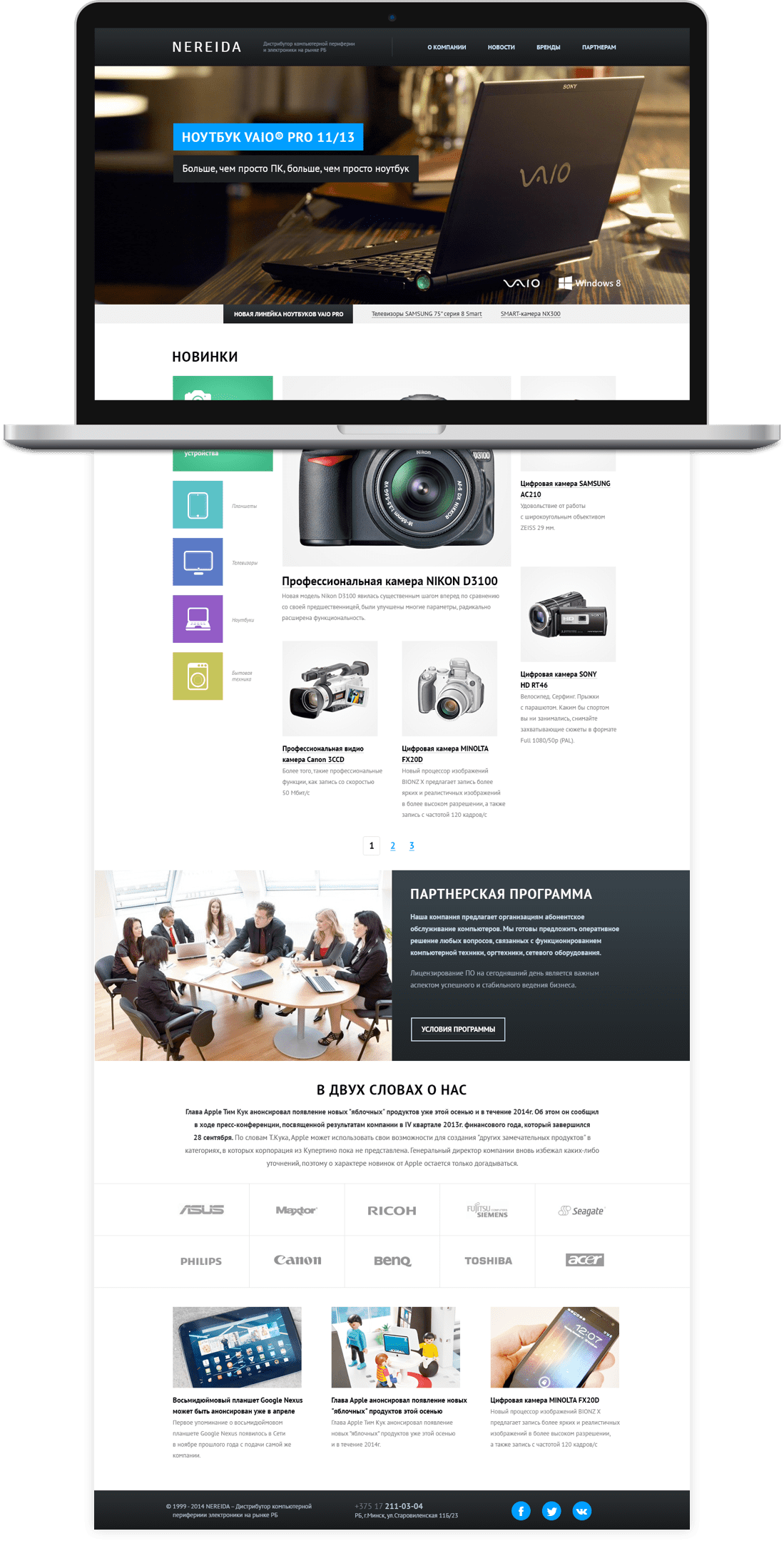 But after a series of discussions, the Customer refused to implement the catalog site, and just develoed a corporate website with information on those brands and product categories that are selling.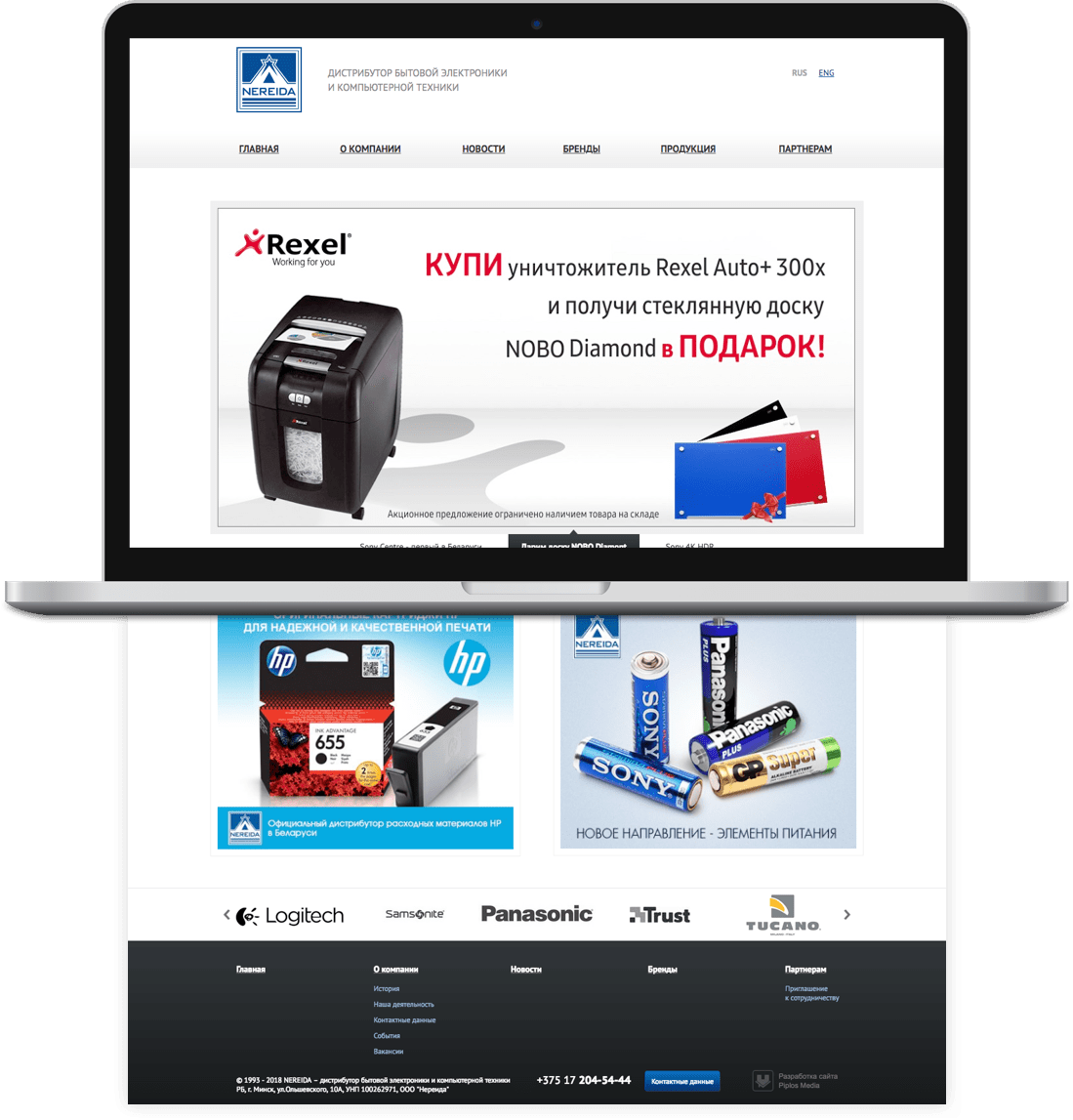 A convenient and understandable catalog with a large number of positions, as well as simple navigation allow the visitor to quickly find all the necessary information about the product. All this contributes to the key tasks of the company and increase sales.