Football Federation Website Redesign
At Piplos Media, we're excited to showcase our recent project: the complete redesign of the Belarusian Football Federation (ABFF) website. Our goal was to transform the ABFF website into a modern, user-friendly, and visually appealing platform that caters to the needs of football enthusiasts and stakeholders alike. Here's a glimpse into the stages and key features of this remarkable redesign.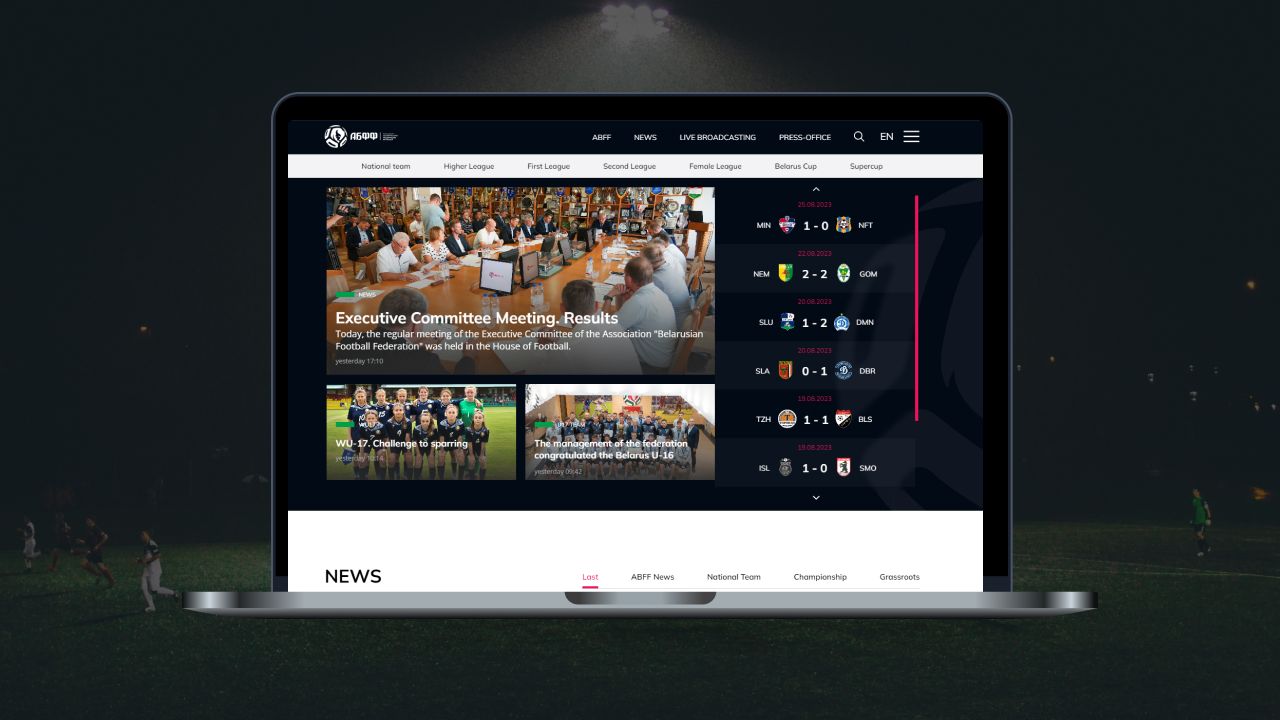 Design Elements:
Colour Schemes and Fonts: Our design team carefully selected the colour schemes and fonts to create a cohesive and engaging visual experience. We employed the Mulish font for headings, buttons, and other text elements, while Open Sans was chosen for body text. The main accent colour, #DF1154, adds vibrancy to the design, set against a clean background colour of #FAFAFA, with text in #17191D.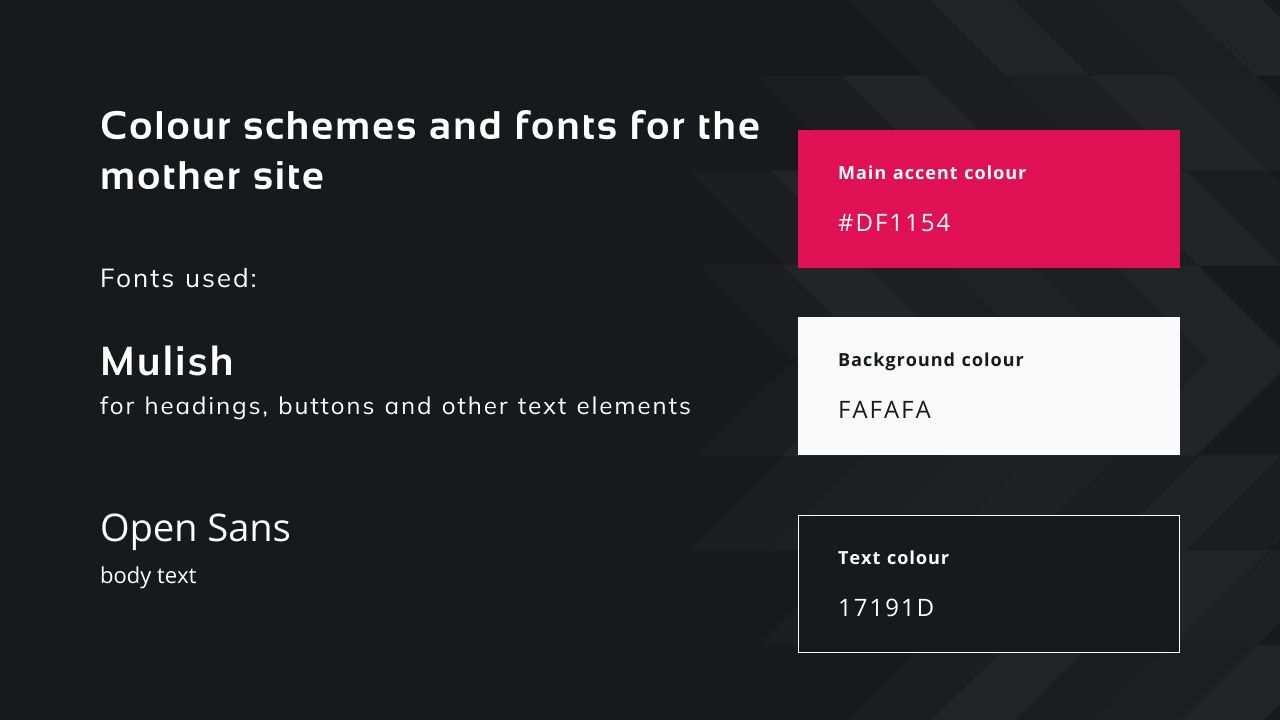 Navigation: We implemented a fixed menu that appears on all pages, ensuring easy navigation for users. However, on some internal pages with their unique navigation elements, the fixed menu is hidden to allow users to focus on specific content.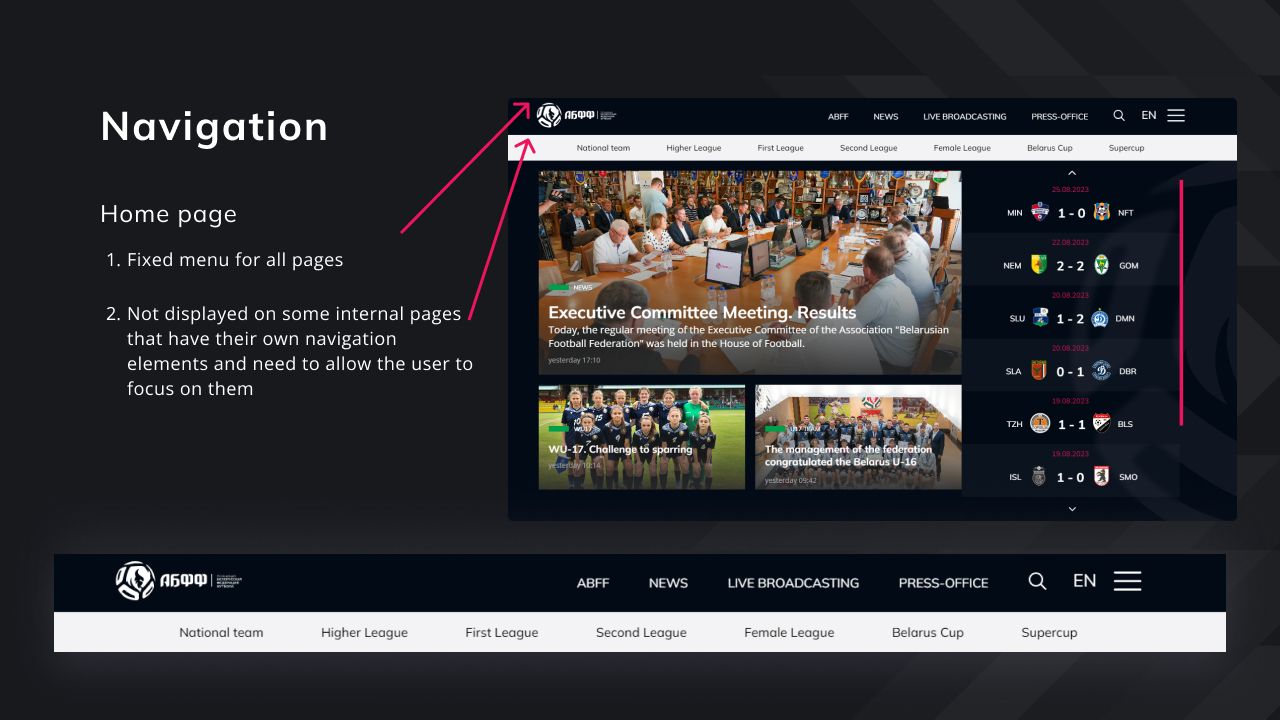 Internal Pages: In the internal section of the site, users can access comprehensive navigation via the menu, simplifying their browsing experience.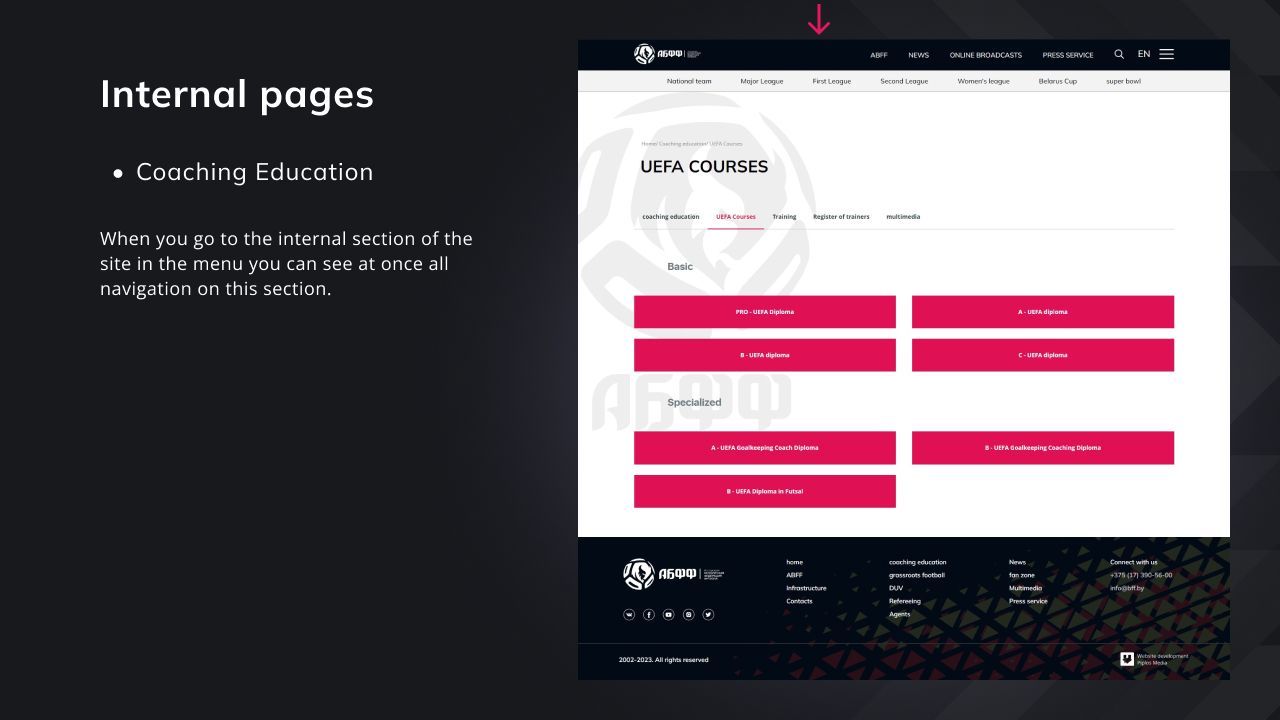 Burger Menu: To enhance user convenience, we introduced a burger menu that houses navigational items for three distinct sites. This fixed menu at the top of all pages enables swift navigation to key sections.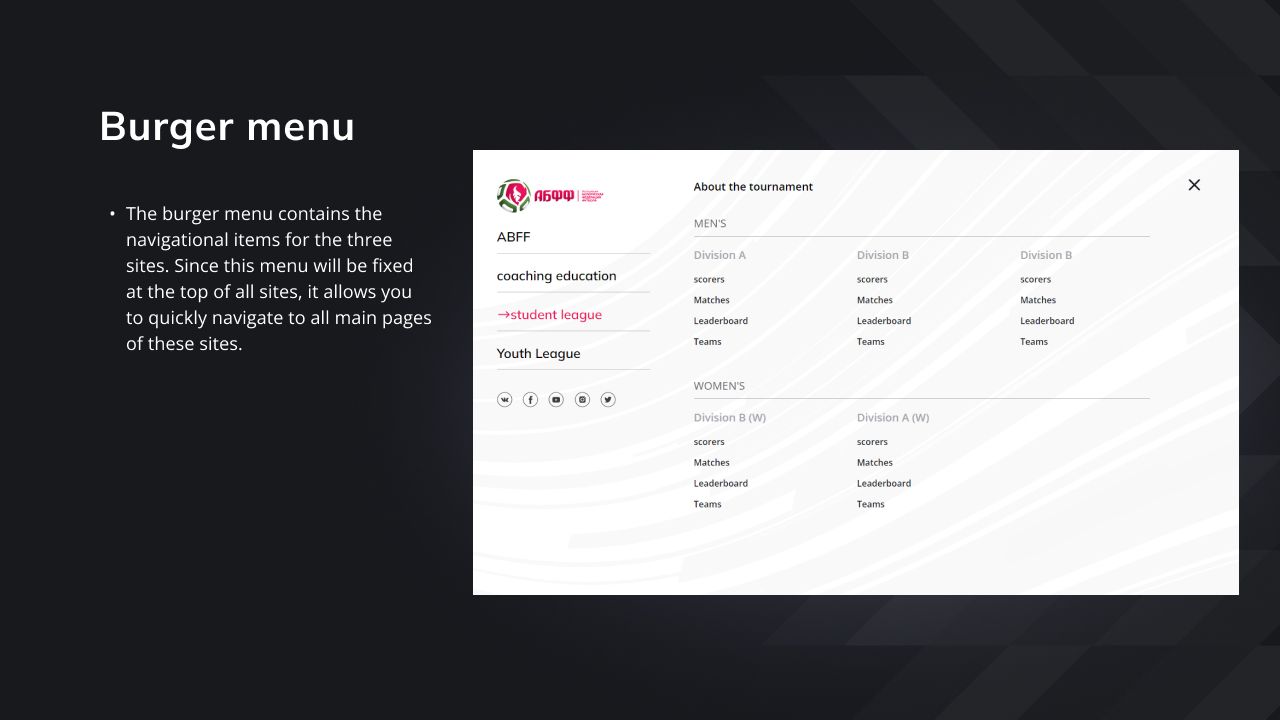 Key Page Enhancements:
Home Page: We revamped the home page, particularly the slider, to align with the updated menu design. The slider now displays three latest topical news items and dedicates a separate prominent block to events related to the National Championship and National Teams games.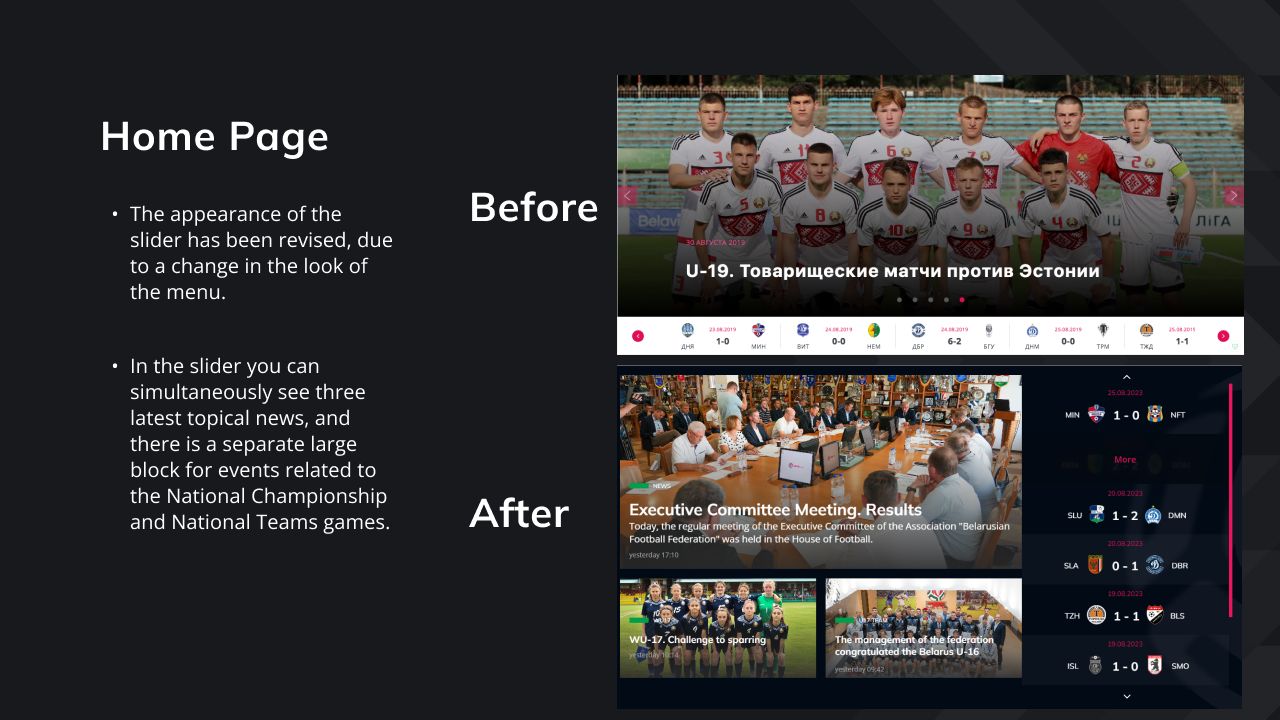 Match List: For the schedule and results of matches, we adopted a vertical block format, maximizing element size while maintaining screen real estate. Users can scroll through the list of matches easily by clicking arrows or using the scroll bar.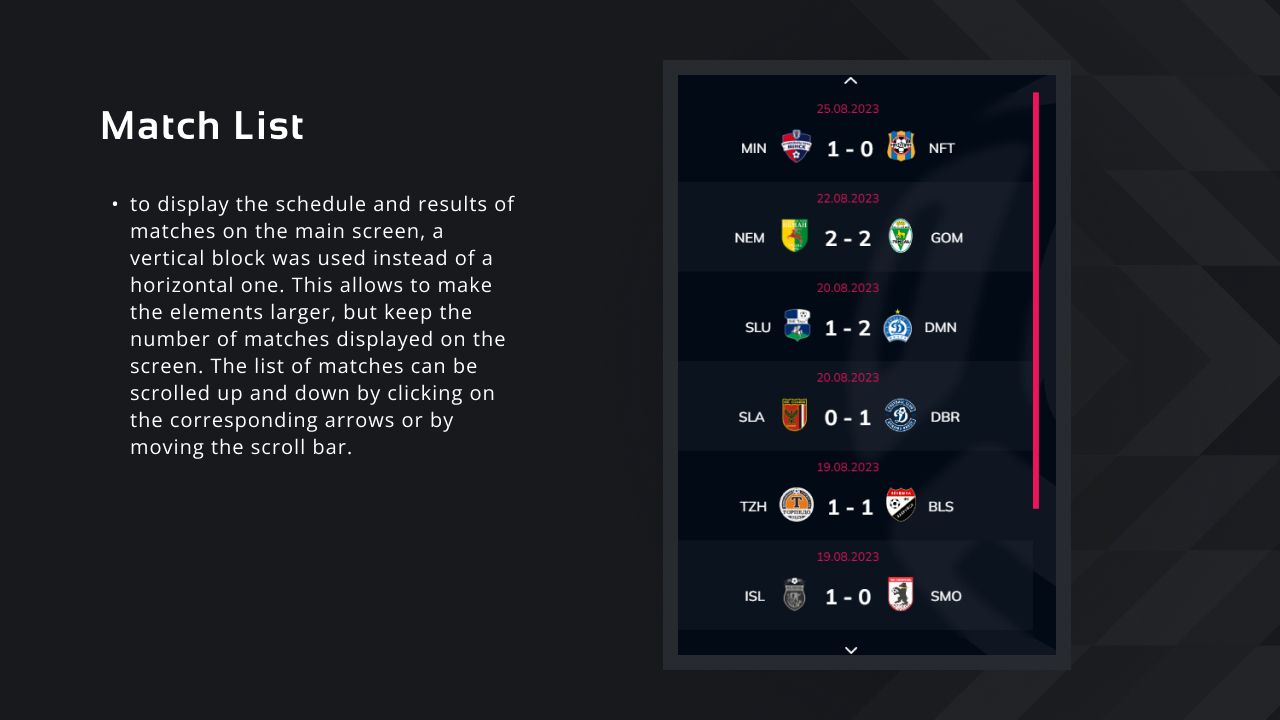 News: To ensure consistency and streamline content access, we carried over all news sections displayed on the main page (ABFF News, National Team, Championship, Mass Football) to the dedicated News page. Each section is assigned a unique colour, retained throughout all news pages. This cohesive colour scheme aids navigation across pages and sites.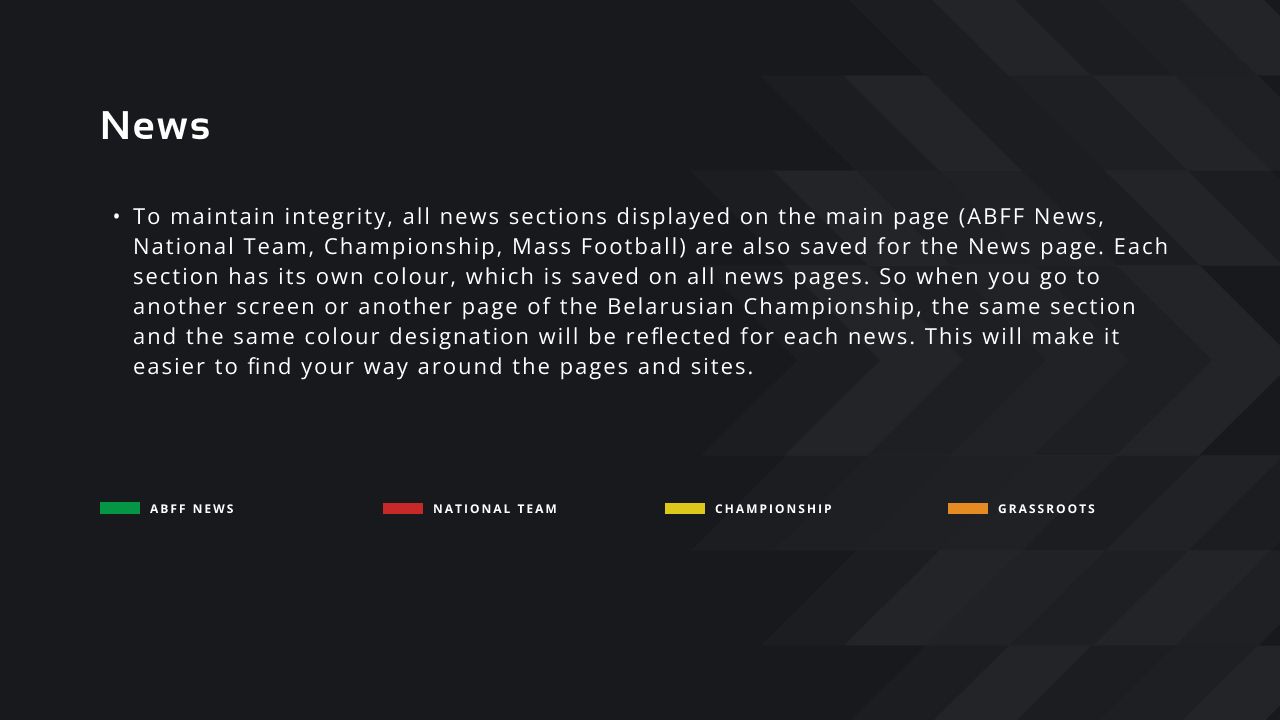 Video: In response to user preferences, we optimized video viewing by presenting videos as a playlist on the right side of the screen. Clicking on a video plays it in a larger window to enhance the viewing experience.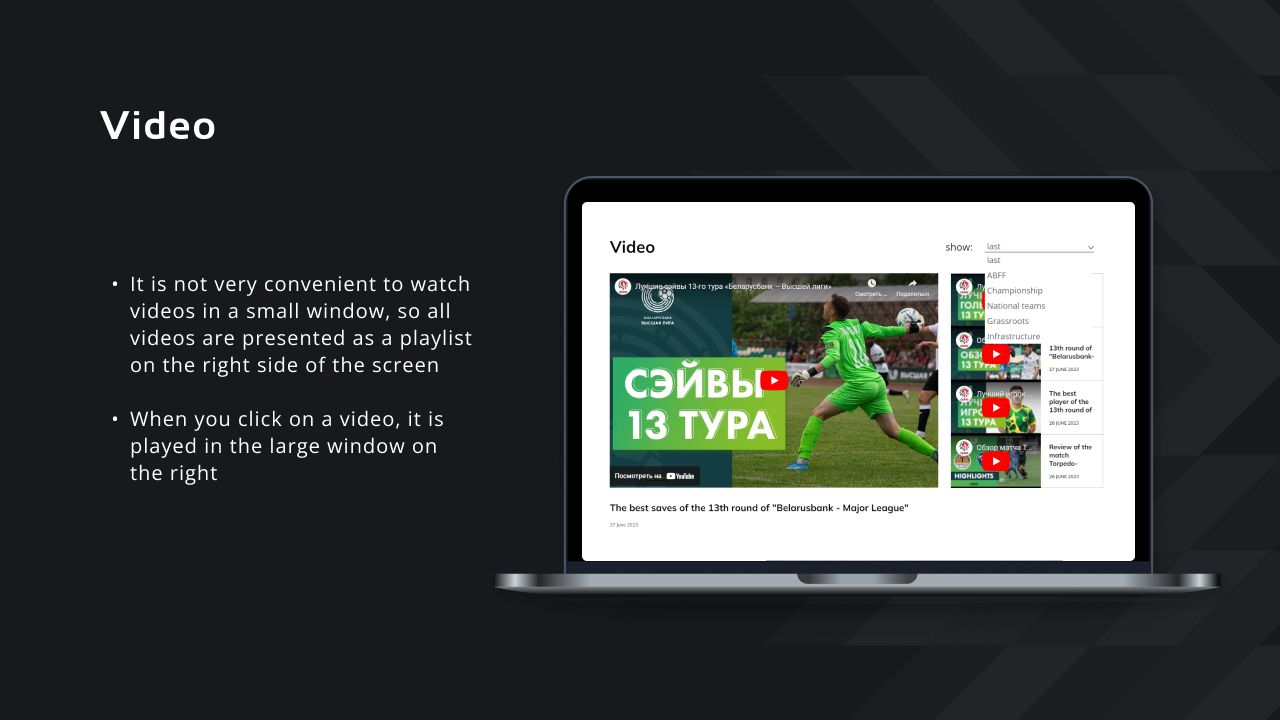 Page "News": To maintain clarity and user-friendliness, news is categorized on the News page in the same manner as on the home screen, allowing users to seamlessly explore news sections.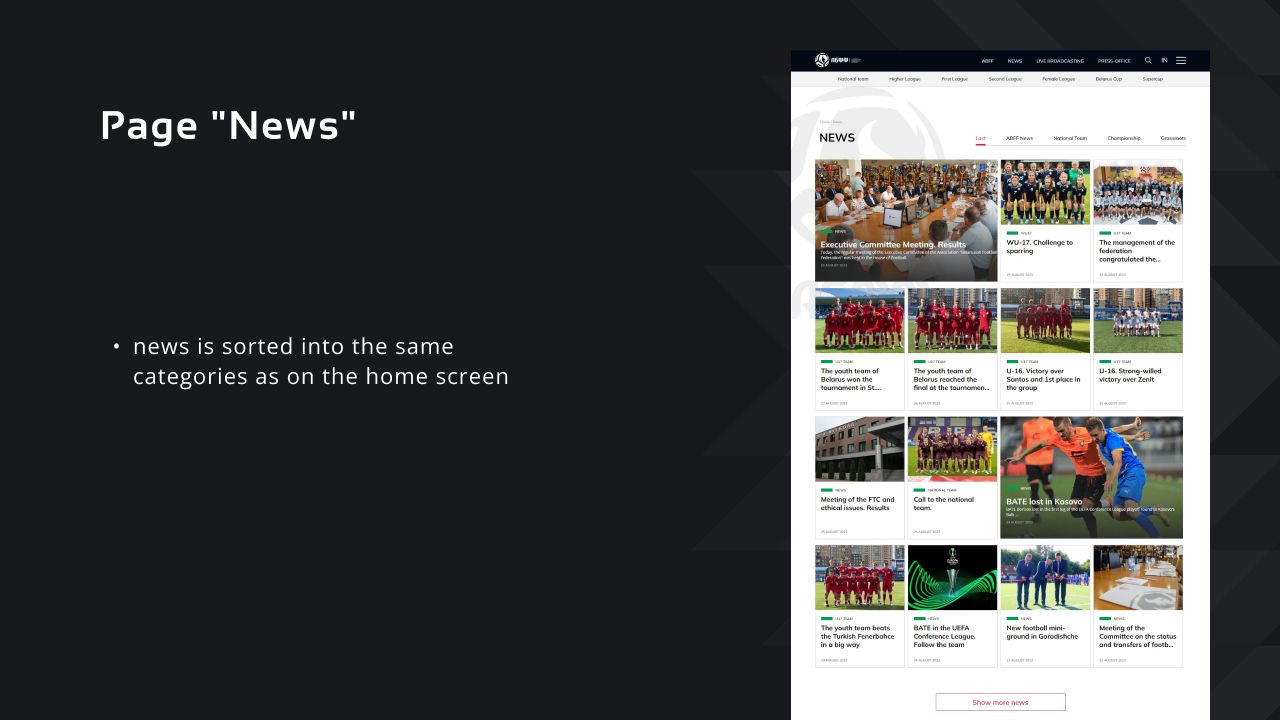 The Belarusian Football Federation website redesign exemplifies our commitment to modernization, user-centric design, and enhanced functionality. We're thrilled to have been part of this project, and we look forward to continuing our journey of delivering innovative solutions.