We received a request from Onega to develop a proposal to create a new corporate website for their production.
In addition to the assessment, we decided to offer our visualization options for this project, based on the topics of this company.
The customer designated the following items as Basic parameters for the new site:
The company's activity is food production
Selling goods - snacks, chips, plates, seeds, muesli bars
19 years in the market of Belarus, the largest producer, a wide range of all types of snacks, extensive distribution
The task that we want to achieve with its help a new site - Modernity, adaptability, multilingualism, easy access for B2B clients.
Taking this information and previous experience with Onega PODO into service, we went to create a new presentation of the company on the Internet.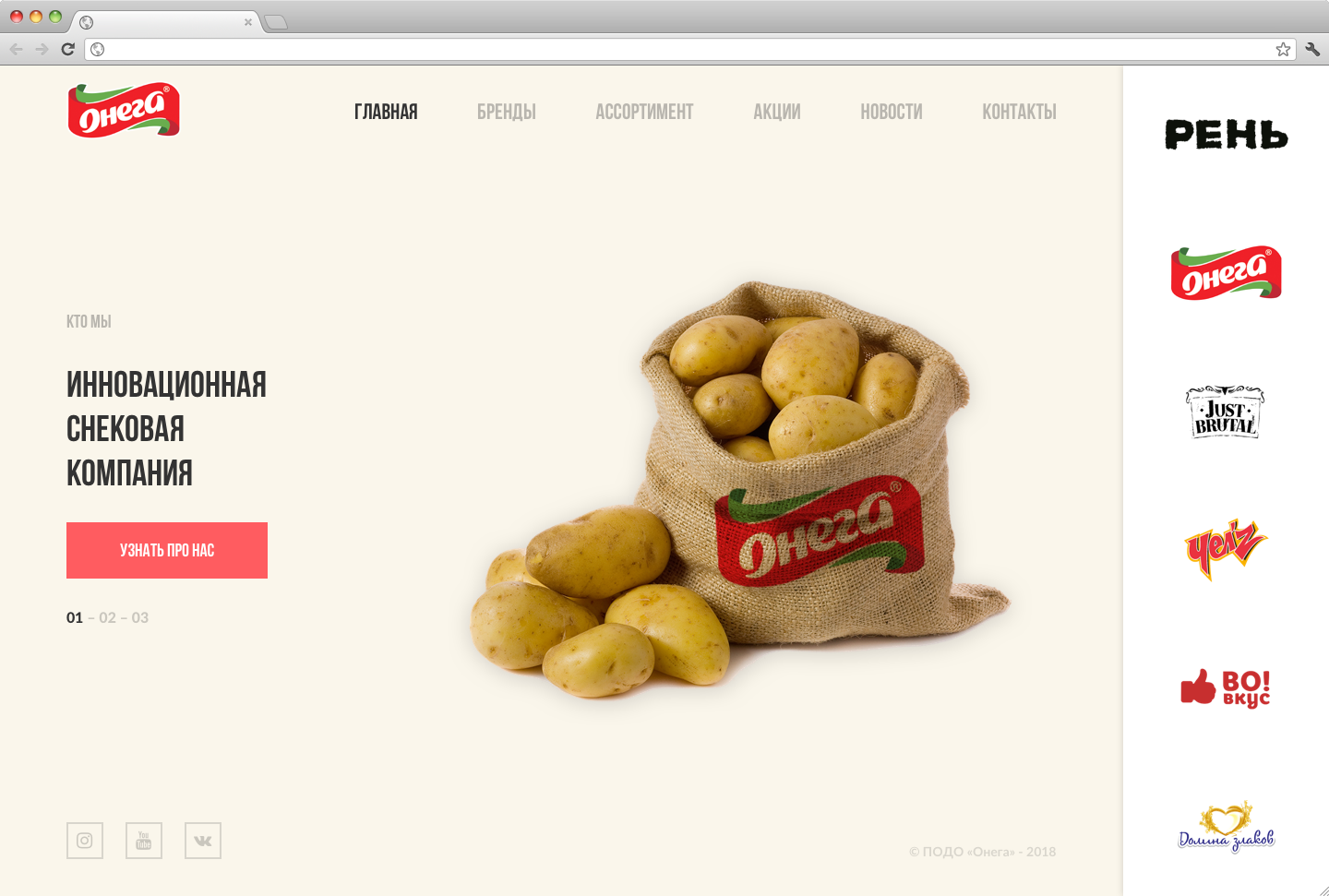 As a basis, we took the ease of perception of information by the user and the well-known brand of the Customer.
The content part of course should be adjusted taking into account the comments of the Customer.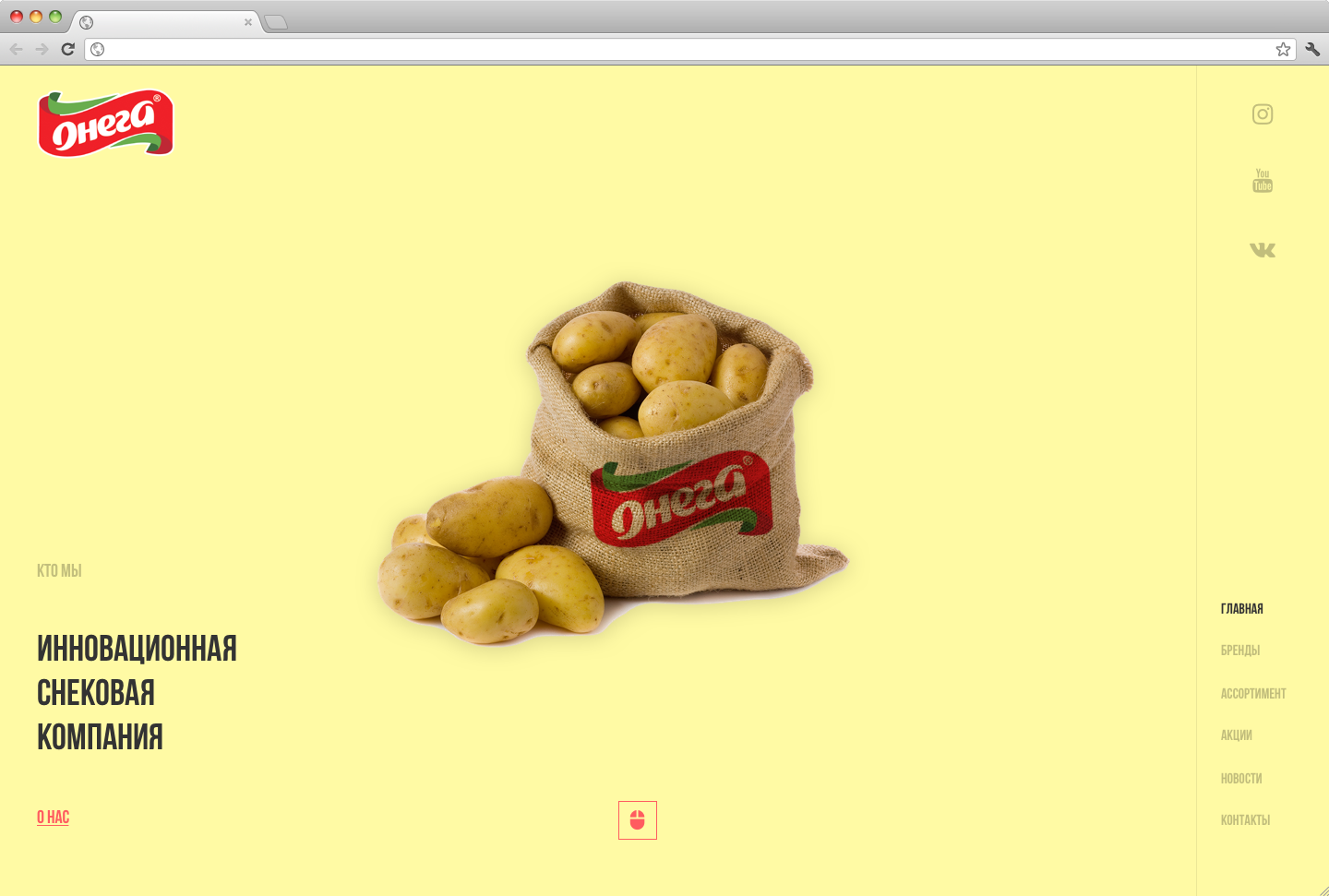 All sections of the site are quickly accessible and understandable for user awareness.
EXAMPLE: Video of the main page of the submitted idea.