Travel agency "Planet of dreams"
The site of the travel company "PLANETA DREAMS" was developed on the NetCat CMS.
The task of the project that the Customer described to us:
As for the design: the site is the face of the company, I want a decent expression! :)) We are agents, so we cannot attract tourists at the best price. On the site, leisure options should be depicted in such a way as to attract a tourist to the actions - to call and inquire, but we will convince us to come to us with our competence and quality of services.
Everything should be delicious! Pleasant tones, beautiful photos.
Also, the main functionality of this project was the introduction of a service for selecting airline tickets and tours.
We have proposed the first version of displaying the style of the main page. The main message is the ease of displaying information and a quick search for the tour of interest.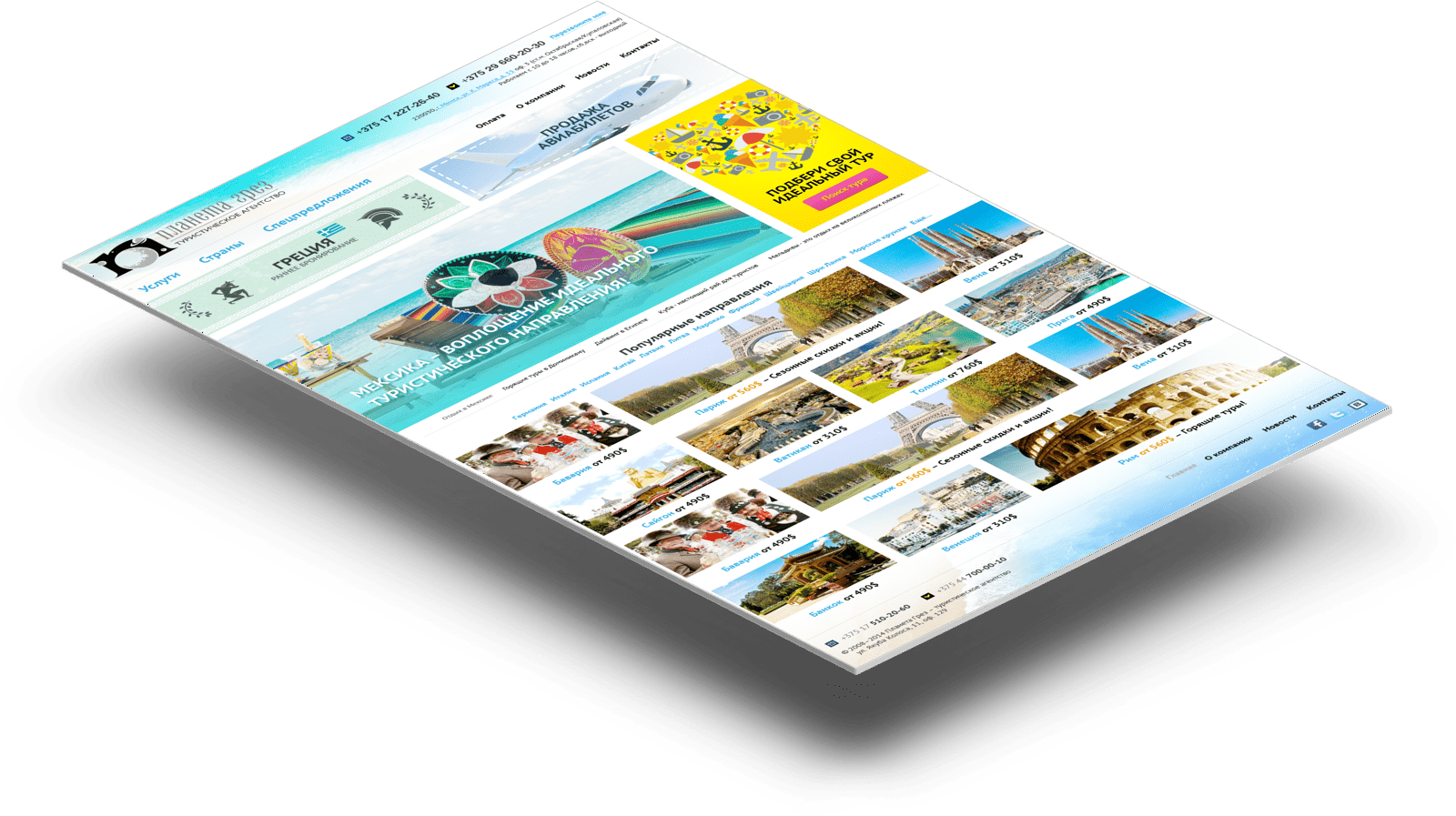 However, the customer wanted something bright, memorable.
After a short discussion. we proposed the following option.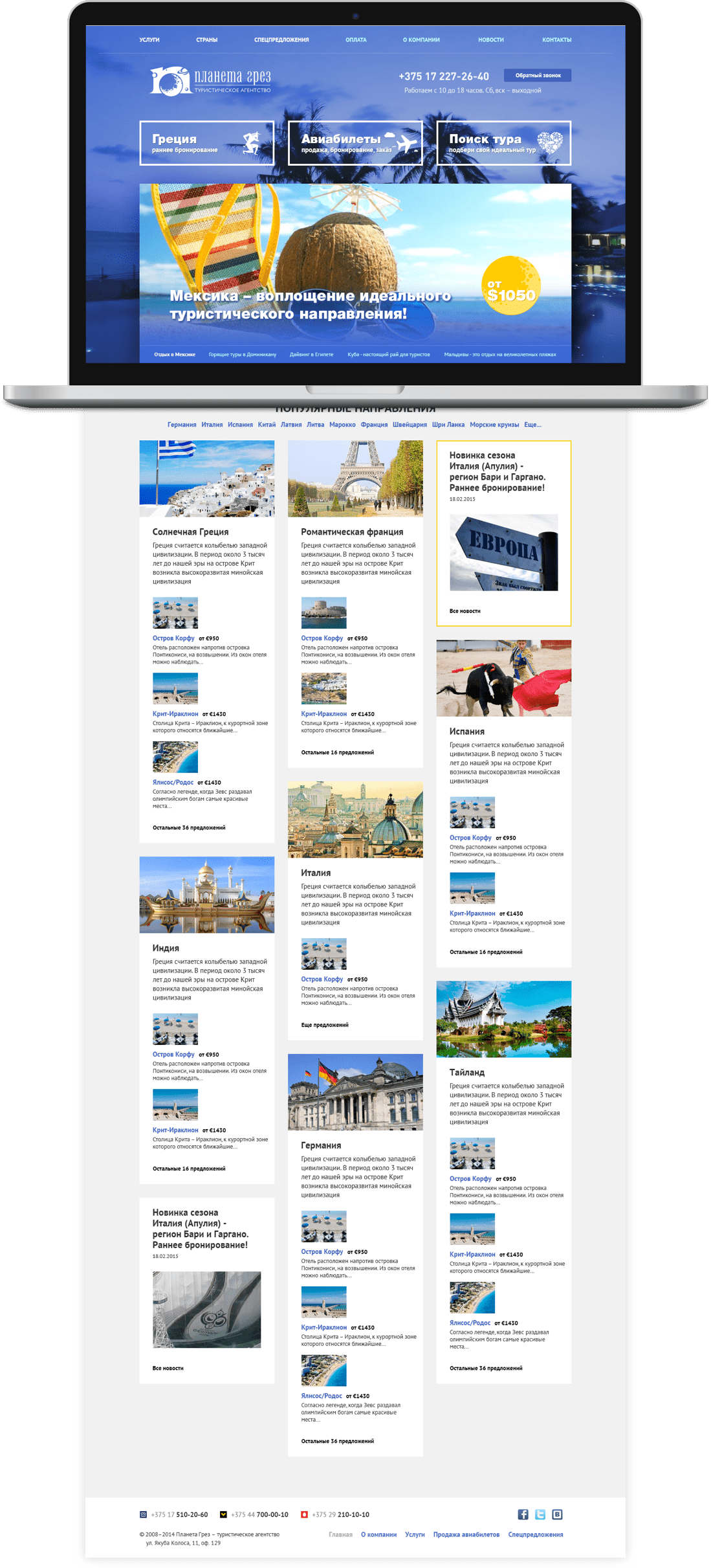 Naturally, we hit the target.
The style of the site was set, and the matter remained small.
We also introduced a tour selection functionality on the site. All information is pulled to the site through a specialized service for travel companies.