Corporate site "Polimaster"
We have developed a unique server infrastructure for the Polimaster group of sites that allows you to quickly integrate new products into the site and into the business logic of the company.
We took into account all the requirements and wishes of the Polimaster Company and created an interesting catalog site.
It was a difficult task to assemble disparate projects into a single whole with a single control center. Huge work has been done to optimize the logic of the site and the north as a whole.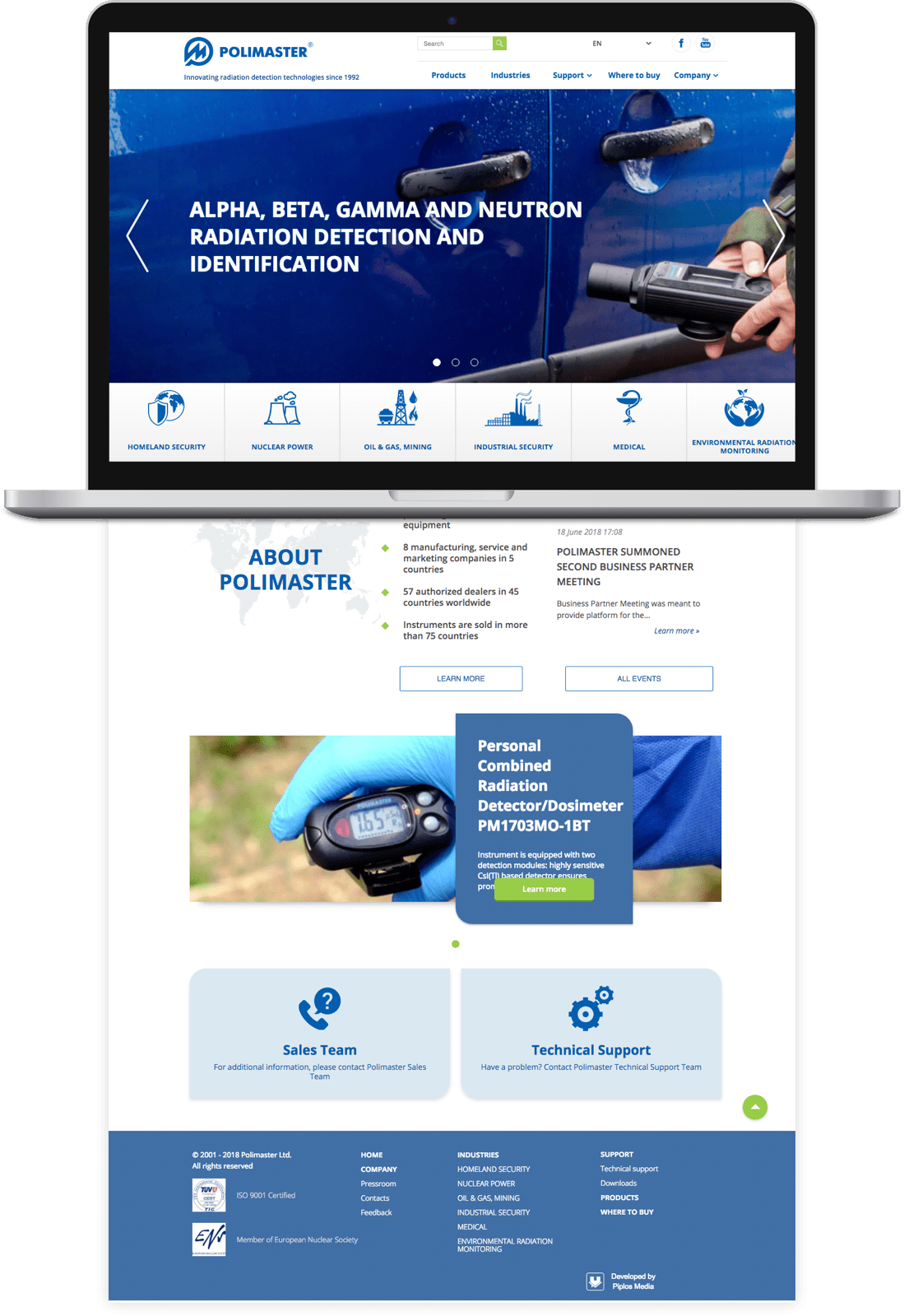 Requirements for the project from the Customer:
The style of the site can be described as modern, business, stylish.
It is desirable to have a feeling of free space (lack of clutter).
The design of the site should leave a feeling of freshness and purity, increase the confidence of the audience.
Any highlight should be regulated by the thickness and color of the font.
It is desirable to have large images.
The design of the site is adaptive.
Design should not infringe on information content: although the site should have quite a lot of graphics in the form of banners, it should be convenient for users in terms of navigation.
It should be possible to back up the site.
The development result should be a site www.polimaster.com with subdomains (polimaster.ru, polimaster.us, polimaster.eu, polimaster.jp)