New version of Polimaster website
Having in stock such services as Website Support, we can provide a wide range of services for the maintenance and modernization of websites.
As part of such a service for OJSC "Polimaster" we decided to offer our Customer to update the design of the polimaster.com website.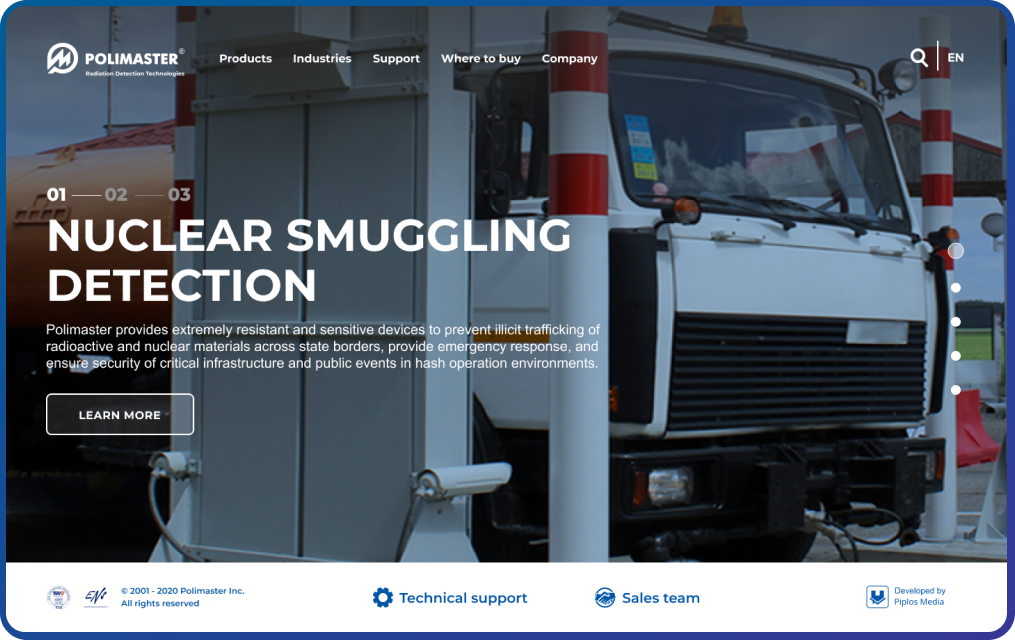 Taking into account the specifics of the work of the company Polimaster, it was decided to start a systematic change in the visualization of this project. And we decided to start from the Home page.
Through the joint efforts of our design team and the responsible persons from Polimaster, we have concentrated on the idea of implementing the visual part of the main page using separate Blocks with parallax.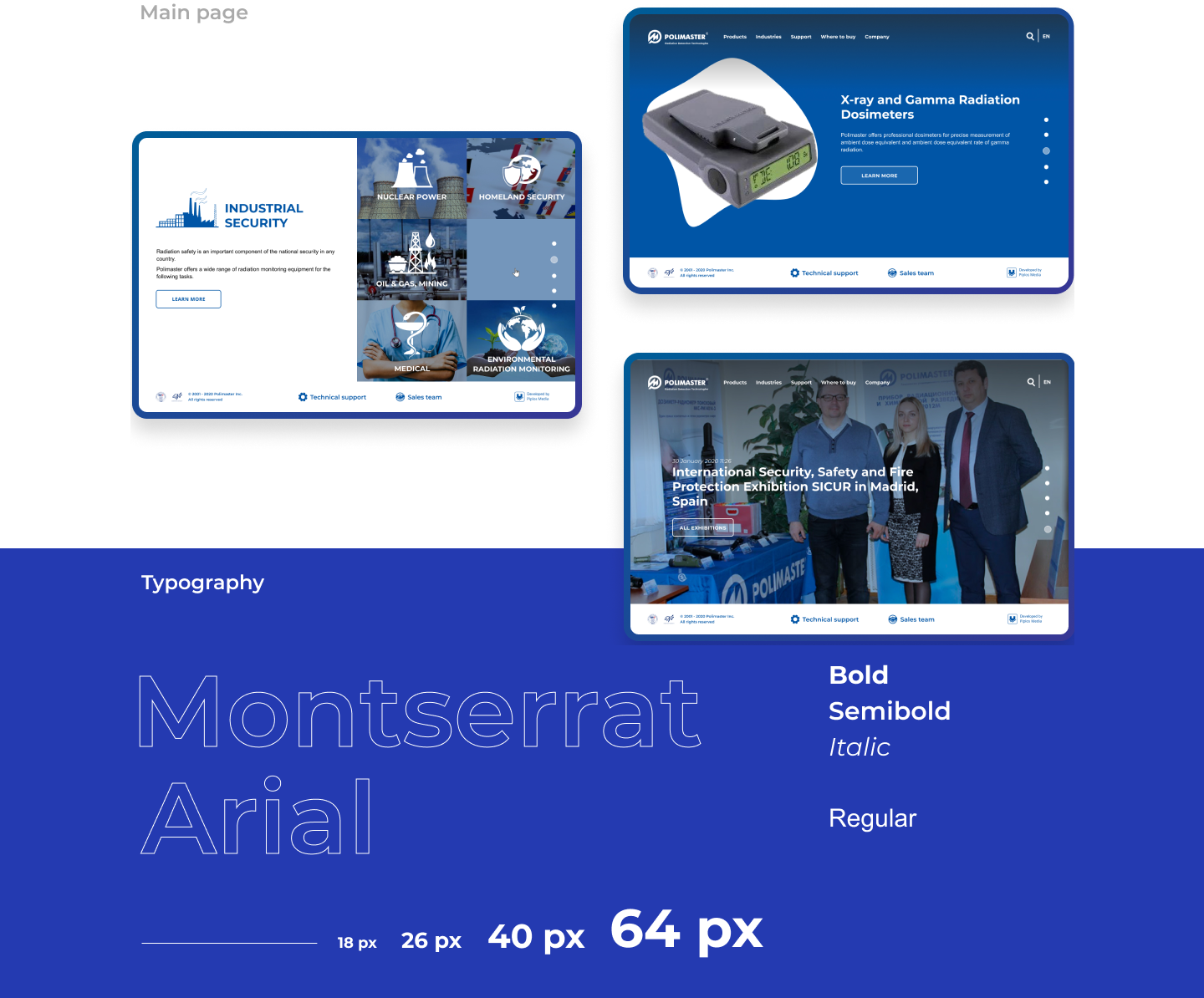 This visualization style will have to be pursued on all elements of the site in the internal sections in the future.