In today's world, an increasing number of airport service providers are moving towards digitalisation of their business processes. One of the most important aspects of this process is the creation of a user-friendly and functional online shop. In this article, we will look at the process of developing the Port Alliance Duty Free Internet Shop at the airport.
Its functionality
Integration with 1C. One of the most important tasks in the development of online shop is to create a platform that allows you to synchronize all of the data shop with 1C database. Thanks to this, all changes in the company's database can be automatically reflected on the website.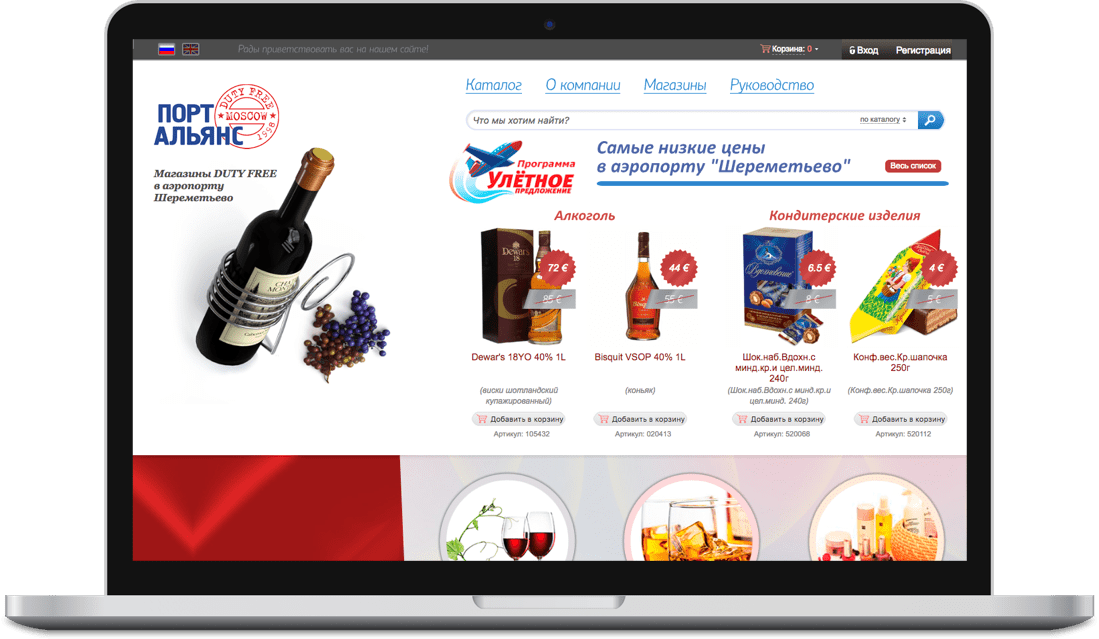 Possibility to edit, delete, hide product information. During the development of the Duty Free Port Alliance online shop the possibility of editing, deleting and hiding product information was taken into consideration. This allows you to quickly and easily change the assortment and information about products.
The possibility to place an order through the site. An important element of the Internet-shop is the possibility to place orders via the website. This reduces customer waiting time and reduces the load on the cash register in the shop.
The display of information about promotions taking place in the shop and the location of the shop at the airport. Functionality was implemented in the developed online shop which allows displaying information about current promotions, special offers and the shop's location at the airport. This makes the online shop more attractive for customers.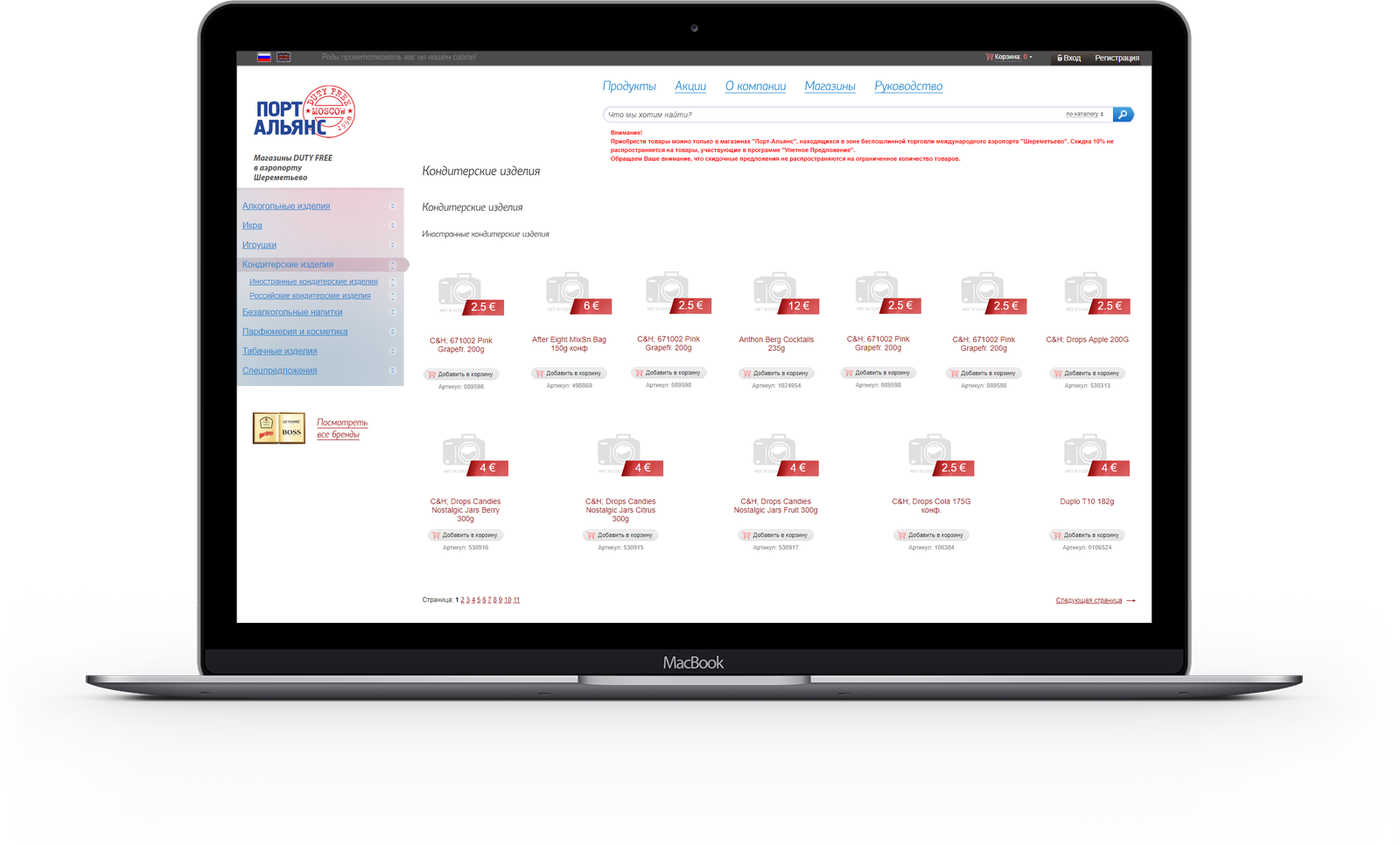 The flexible functionality of the online shop enables users to purchase products without having to leave the waiting area. One of the main advantages of the e-shop is the ability to purchase products without having to leave the waiting area.