** Task ** - to develop an online duty-free Port Alliance Airport Store
.
Functionality:
Integration with 1C
The ability to edit, delete, hide information on products
The ability to place an order through the website
Also, the resource should show information about the promotions held in the store and the location of the store at the airport.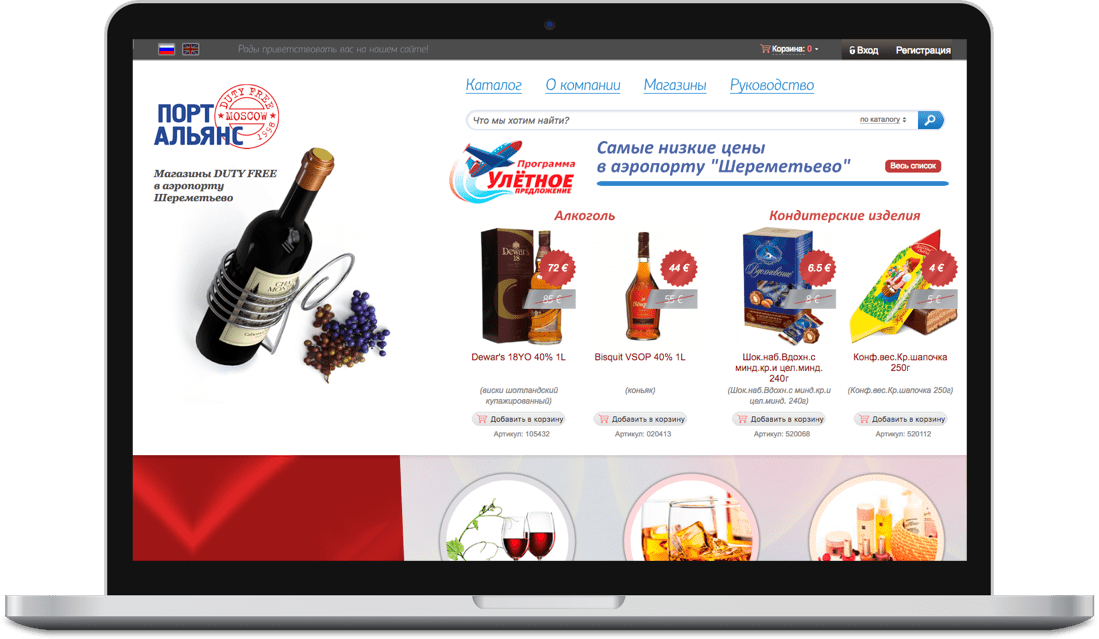 we have developed a functionality that allows users to buy products of this company without leaving the waiting area)
In your Account, contained all information on orders.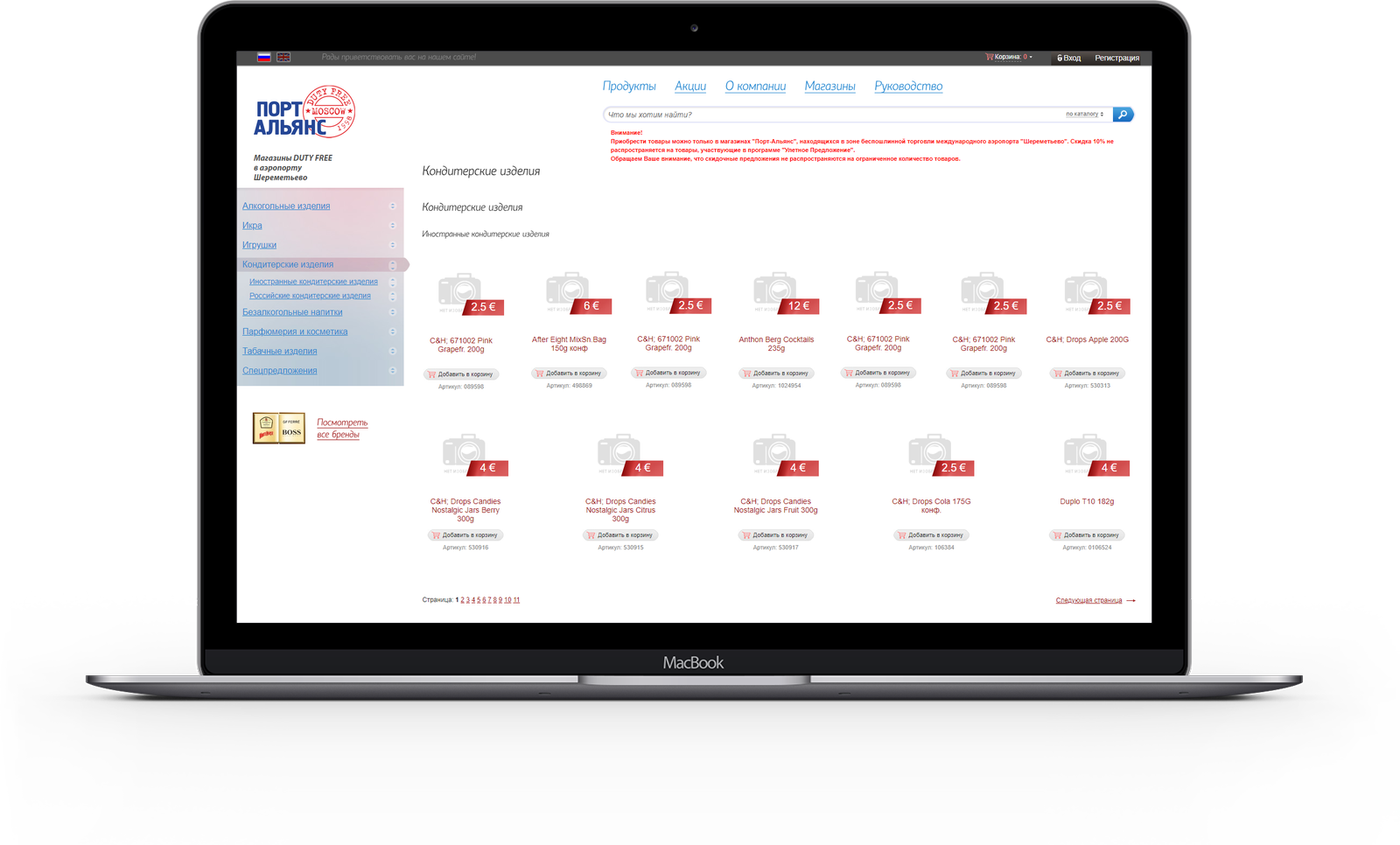 The site was developed in two languages.