We were faced with a not new and very interesting task:
Develop a website for Radio Relax, specializing in the best collections of calm, soft and melodic popular music, which is an ideal backdrop for work and leisure.
There is no host or news on Relax Radio. The personality of Relax radio is that, with the help of the ether, the radio station transmits light and calm emotions.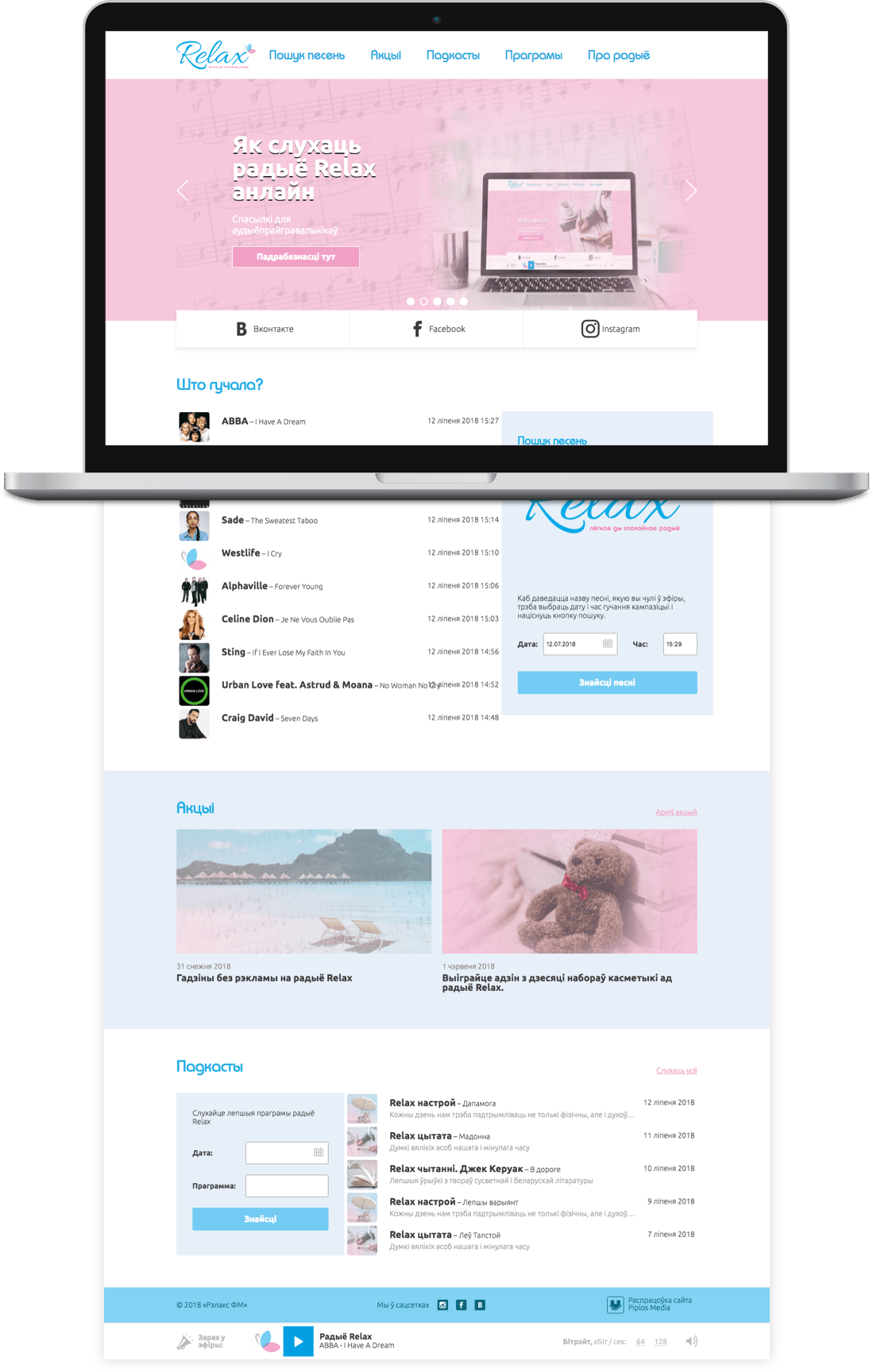 The project functionality is similar to other projects that we created earlier for radio stations:
Player with online broadcasting radio station streams
Search and listen to music that played on the air
Search and listen to programs
Carrying out various Promotions on the radio station