Redesign of the site "HUMOR FM"
Continuing work on the projects of radio stations, we returned to our project Humor FM.
Not a single industry, including radio stations, can keep pace with the times without development. Therefore, we decided to update sometimes the most important part of any project - design.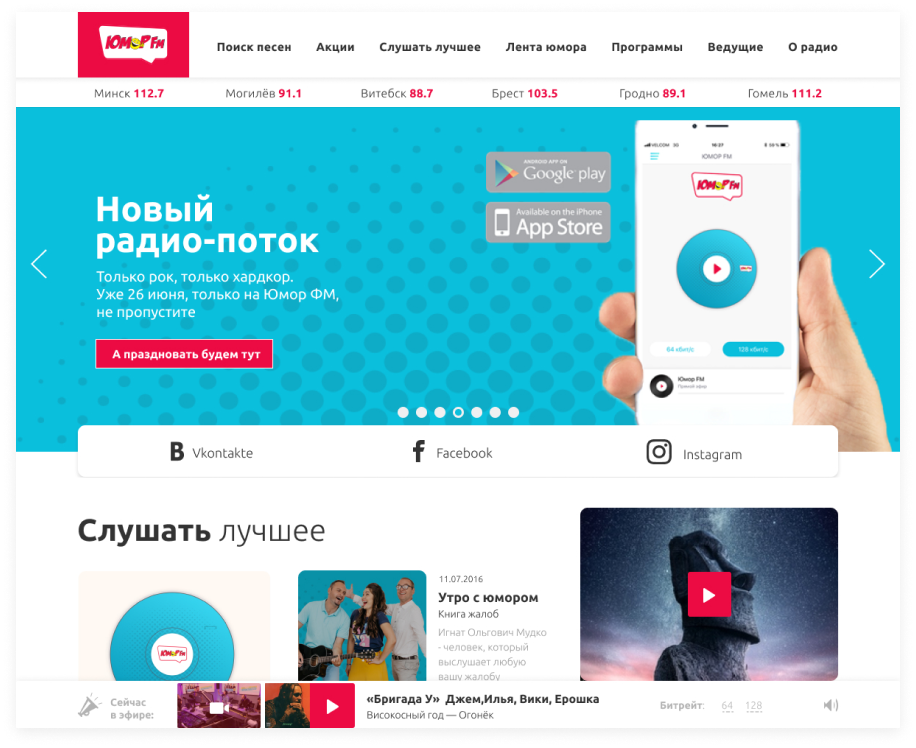 We did not globally change the design of this project, but only optimized its components. Many design elements of the site have been redesigned to improve the perception and work with them.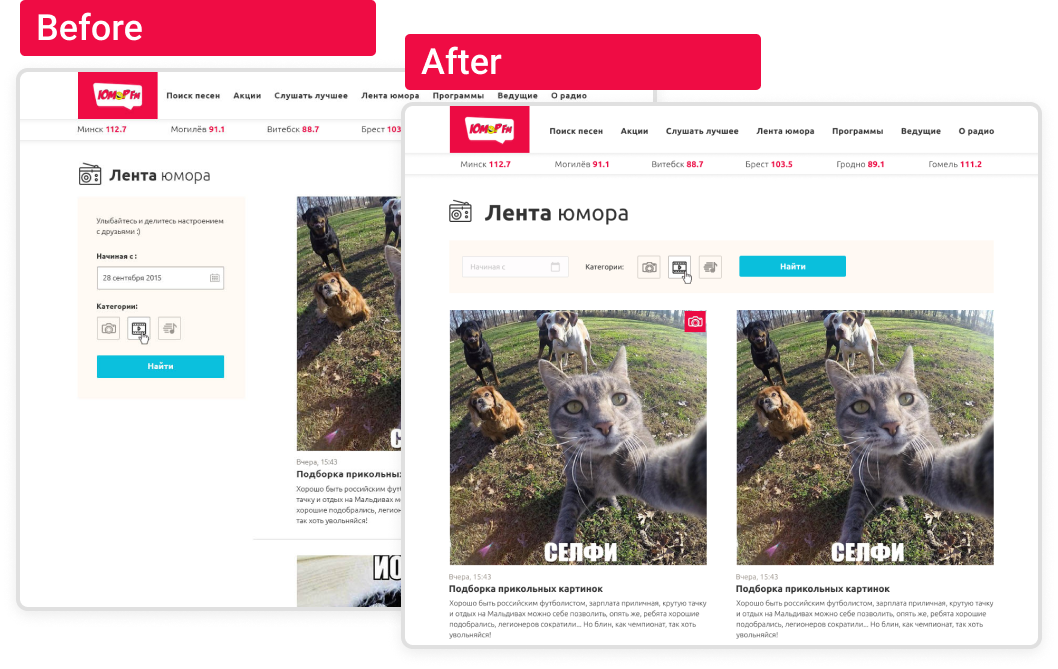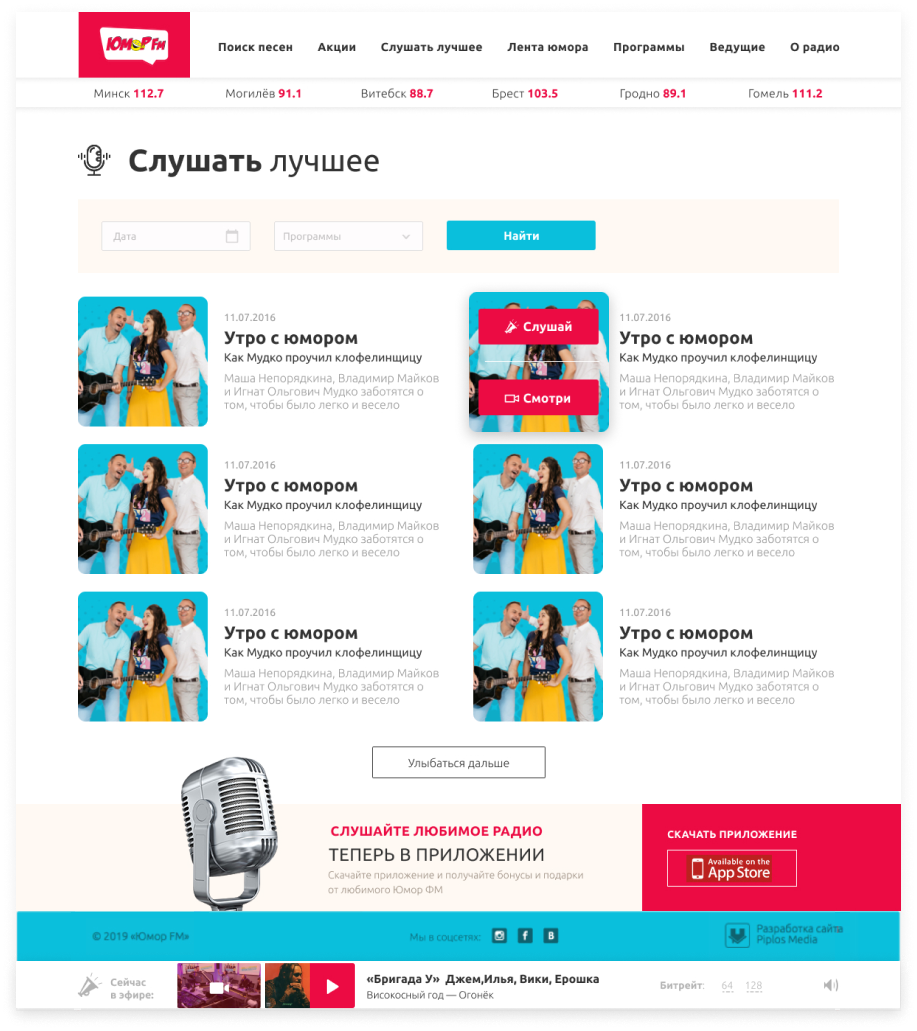 The site has not lost its integrity and recognition, but at the same time it began to look updated and more recent.
It is important to highlight the fact that the functionality of the project has expanded and a live video stream has appeared in the project.