Perfume and cosmetic factory "SONZA"
As part of a competitive assignment for the development of a new site for the SONCA enterprise, we were asked to develop a concept idea for a catalog site.
In a limited amount of time, we prepared a visualization of the cover page of a possible site for the enterprise.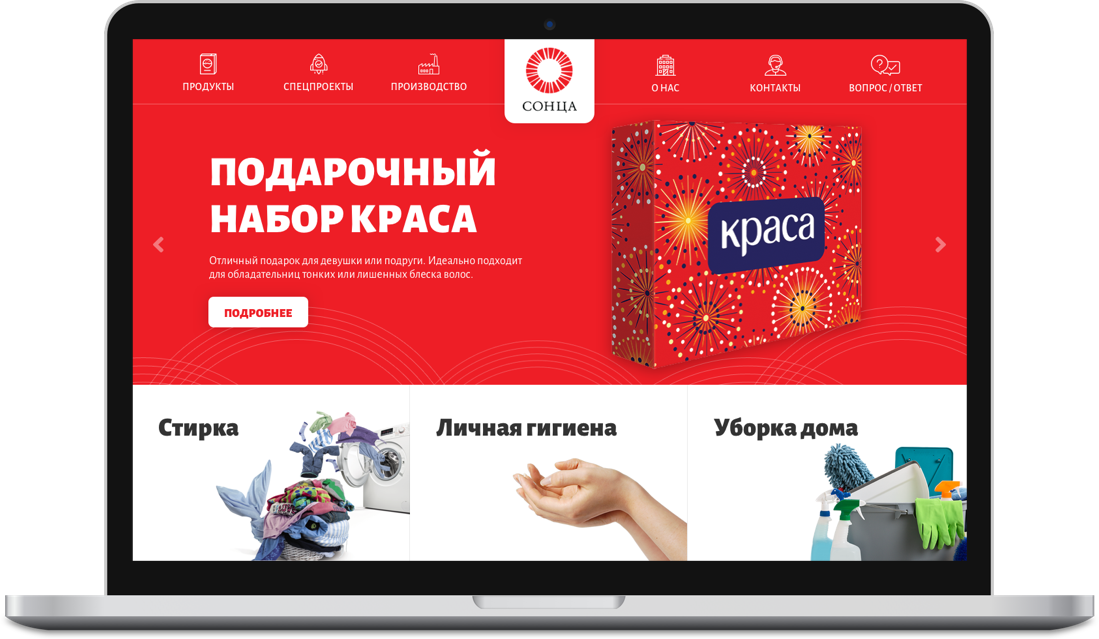 When creating this idea, we focused on the ease of access to any information about the company and its products.We
also took into account the difficulty of displaying the vertical logo of the enterprise, so it was decided to center it Thus, dividing the main menu and allowing you to quickly navigate the site navigation.