Our team developed a website for STA-Logistic, a logistics company specialising in organising various types of freight transport. In this article, we want to talk about how we created the website for our client, and what features of this project were the most important.
Before starting work on the website, we carried out a thorough analysis of the market, studied competitors and identified the main requirements and needs of the target audience. This enabled us to create an effective and convenient tool for ordering freight transport.
One of the main features of the project was the need to integrate with the cargo tracking system, which allows the company's customers to track the movement of their cargo in real time. Also, online freight ordering functions were implemented on the website, as well as online calculation of the cost of services.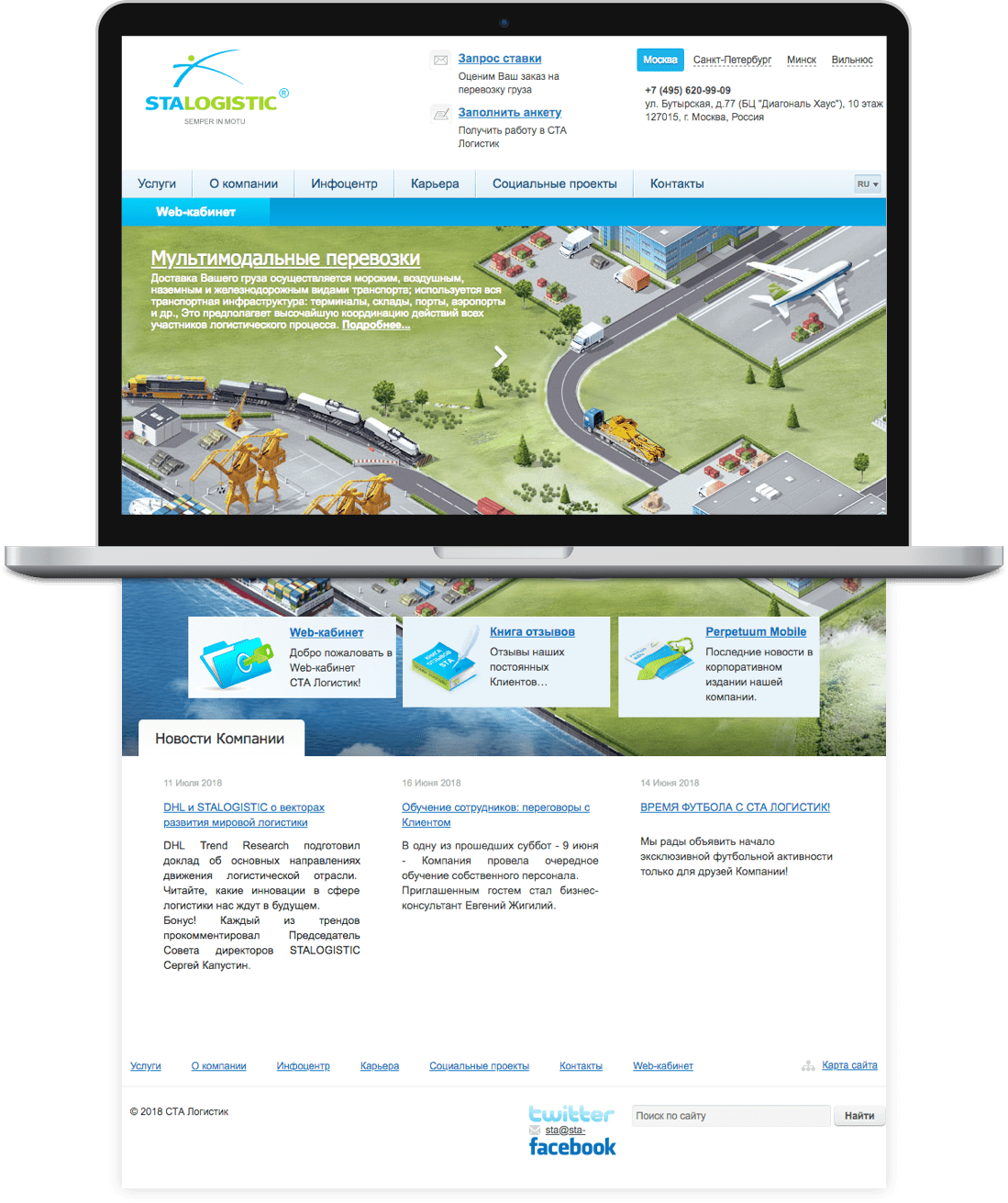 For the convenience of users, a convenient filtering system for cargo transportation by various parameters was developed, making it possible to quickly find the most suitable solution for a certain task. In addition, the website was implemented the ability to leave feedback and ask questions to the company's specialists.
We also paid special attention to website design, making it modern and attractive to users. Actual trends of web-design were used, and also adaptive version of the site for mobile devices was made.
As a result, thanks to an integrated approach to development, we were able to create a convenient and effective website for our client STA-Logistic, which allows it to confidently compete in the logistics services market.