Belarusian Tennis Federation
We faced a difficult task of implementing the official website of the Tennis Federation of the Republic of Belarus.
The main difficulty of this project was the formation of a database of all athletes and their statistical data.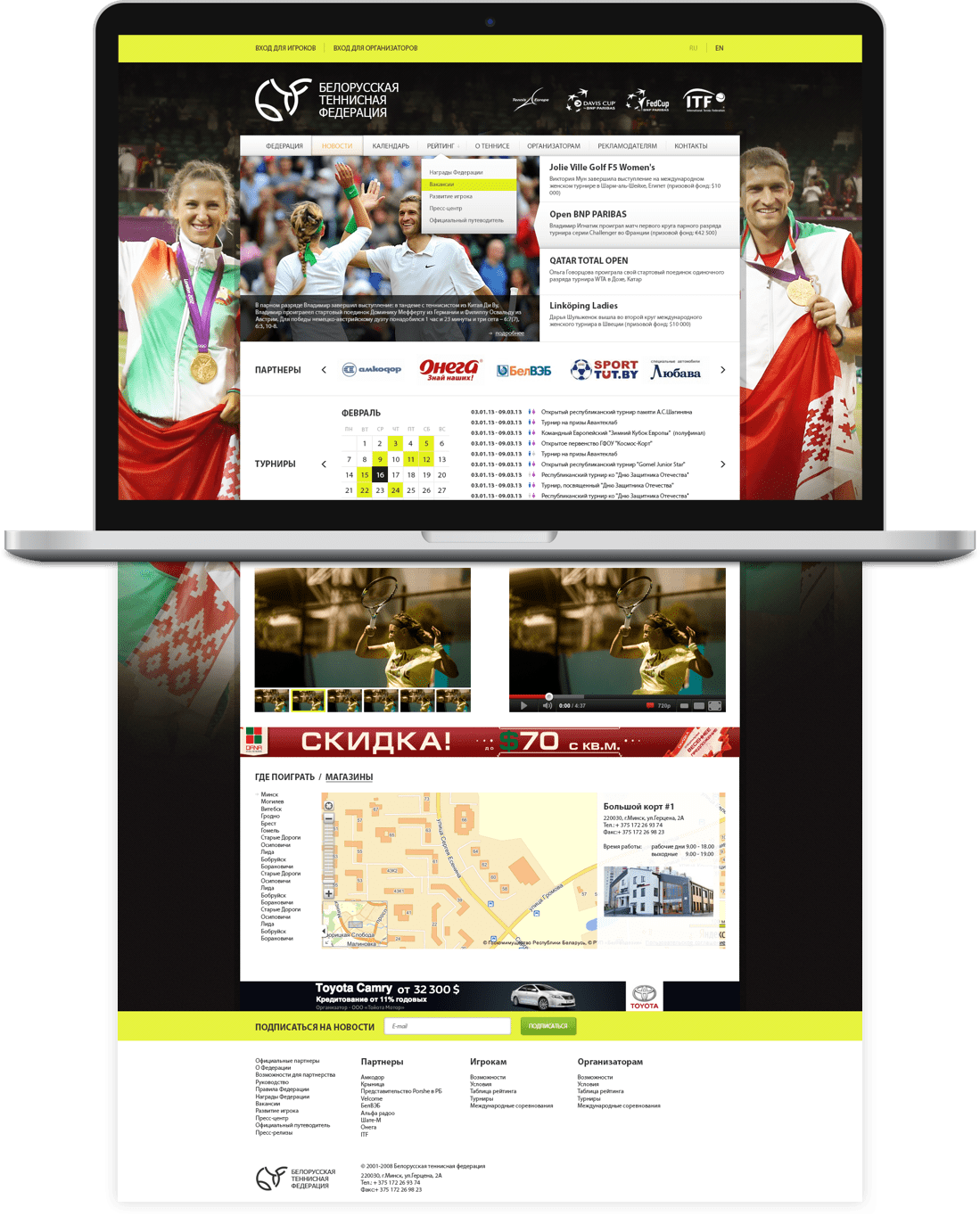 And it was also necessary to provide all the information about tournaments and events related to the world of tennis..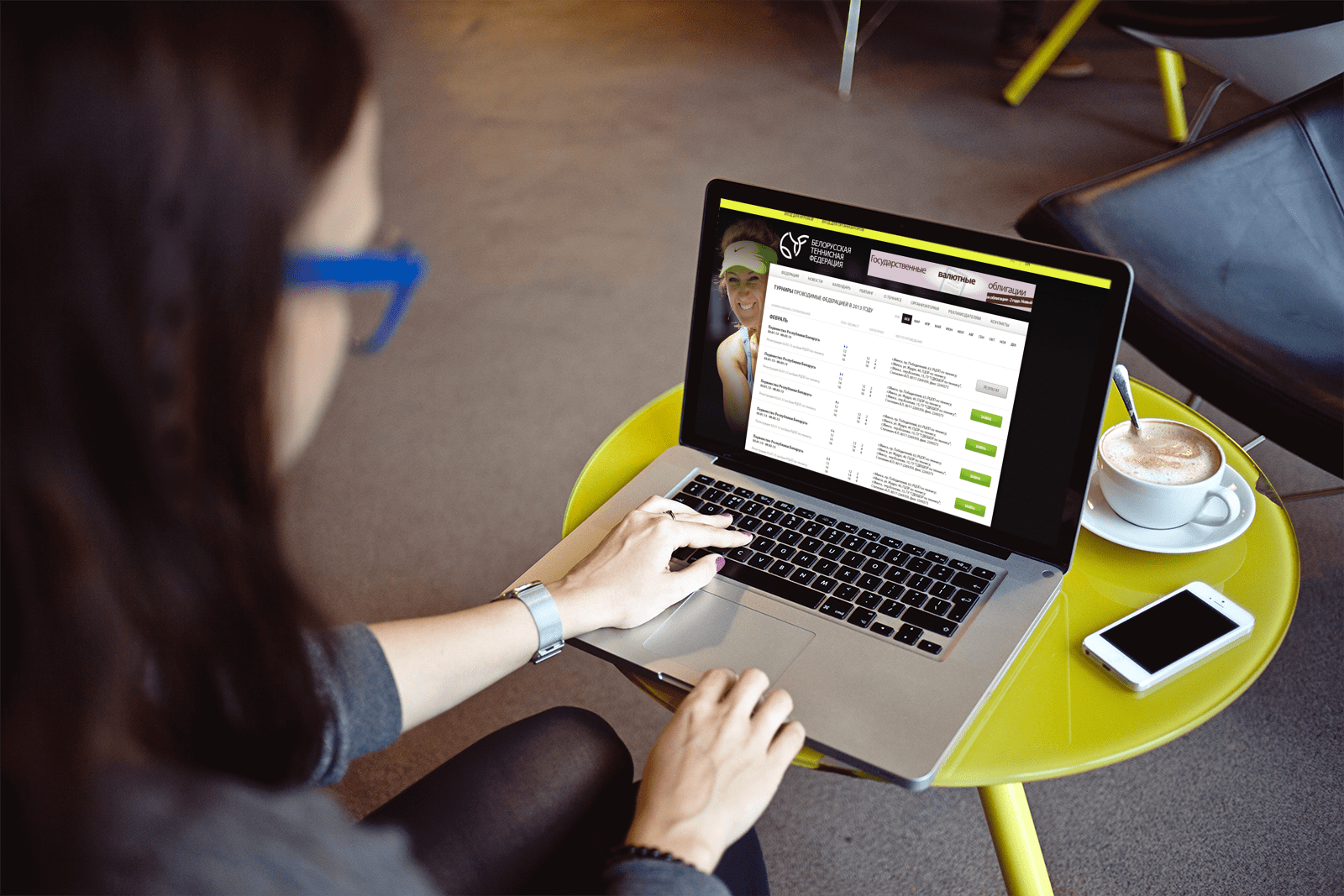 And of course, focus on various events and news.