Tennis Federation of the Republic of Belarus Website
At Piplos Media, we took on a challenging project, the creation of the official website for the Tennis Federation of the Republic of Belarus. This endeavor presented us with several complex tasks, each meticulously addressed to deliver an exceptional website tailored to the world of tennis.
Database Development for Athlete Information
One of the primary challenges we faced was the development of a comprehensive database containing detailed information about all athletes associated with the Tennis Federation. This included not only their profiles but also their statistical data, enabling tennis enthusiasts and professionals to access vital insights about players.
Tournament Management System Implementation
To facilitate the smooth organization of tennis tournaments and events, we introduced a Tournament Management System. This system streamlined the process of scheduling, registering, and managing tournaments, making it more efficient and accessible for both players and administrators.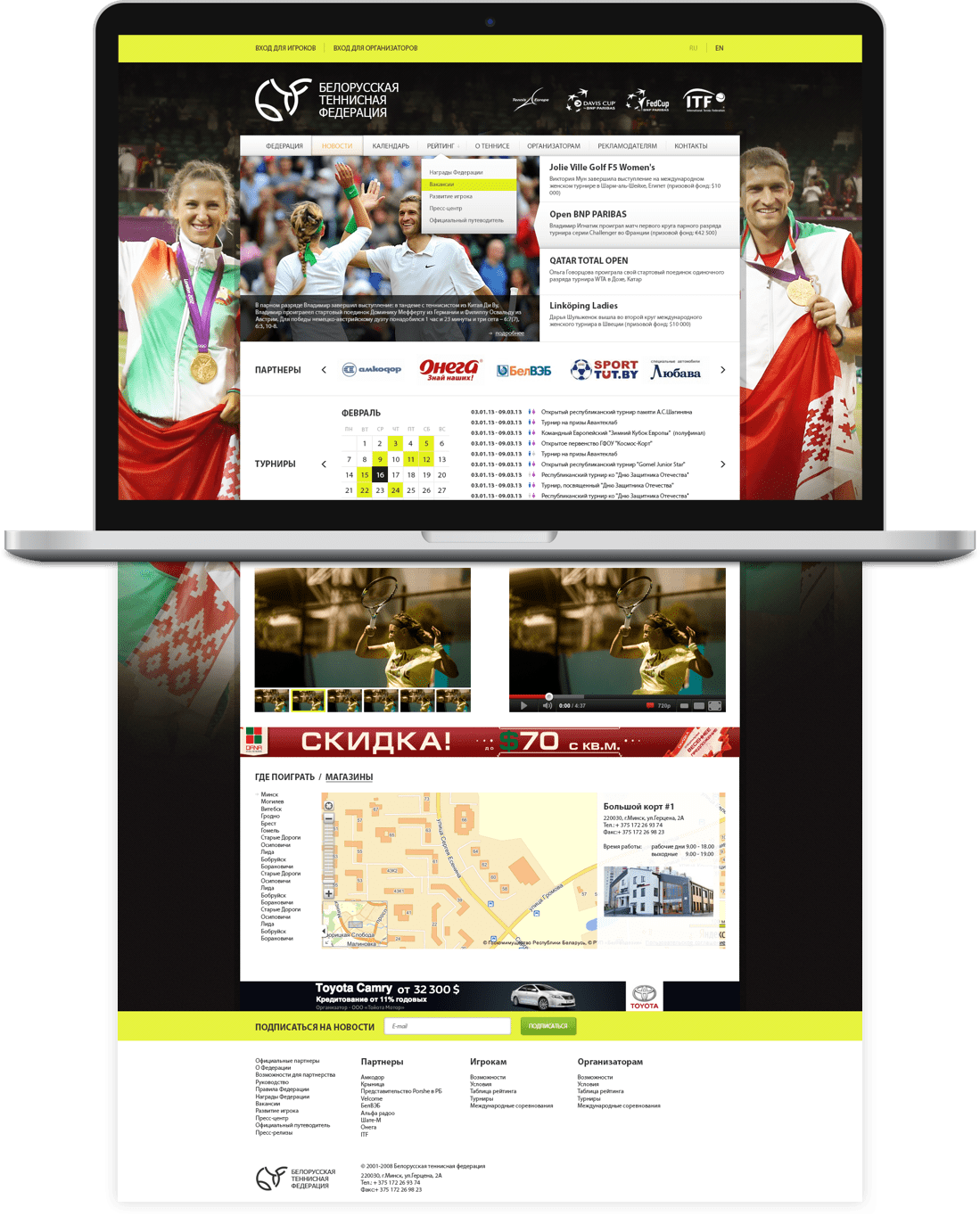 Comprehensive Information Hub
Our commitment extended to creating an extensive repository of information related to tennis tournaments, events, and news. We wanted the website to serve as a central hub where tennis enthusiasts could access all relevant updates, ensuring that the tennis community remained well-informed.
Focus on User Engagement
We recognized the importance of user engagement in the success of this project. To encourage tennis fans to actively participate, we incorporated various features that promoted interaction, participation in events, and the exchange of insights and updates within the tennis community.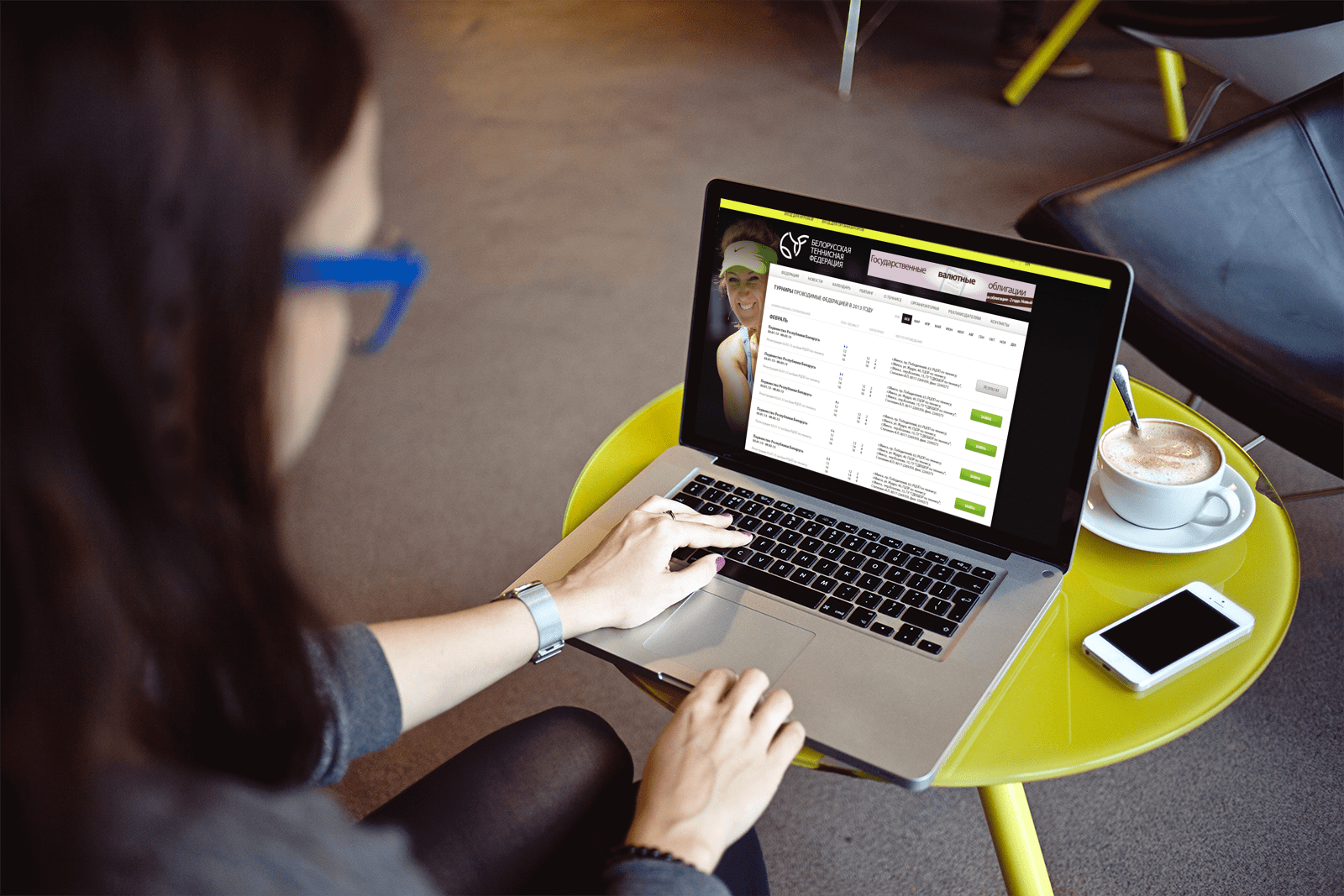 A Holistic Tennis Experience
Our collaboration with the Tennis Federation of the Republic of Belarus reflects our dedication to crafting digital solutions that cater to the unique needs of sports organizations. Through the development of this official website, we aimed to enhance the tennis experience for athletes, fans, and administrators alike.
Piplos Media is proud to have played a vital role in delivering a dynamic, informative, and user-friendly website for the Tennis Federation of the Republic of Belarus. We remain committed to empowering sports organizations with innovative digital solutions, and this project stands as a testament to our capabilities.