TiKoo Trade is the second ambitious project developed by the Piplos Media team, designed to facilitate and stimulate international trade between different countries and Israel. This global B2B marketplace has a set of innovative features and solutions that make international trade more accessible and efficient.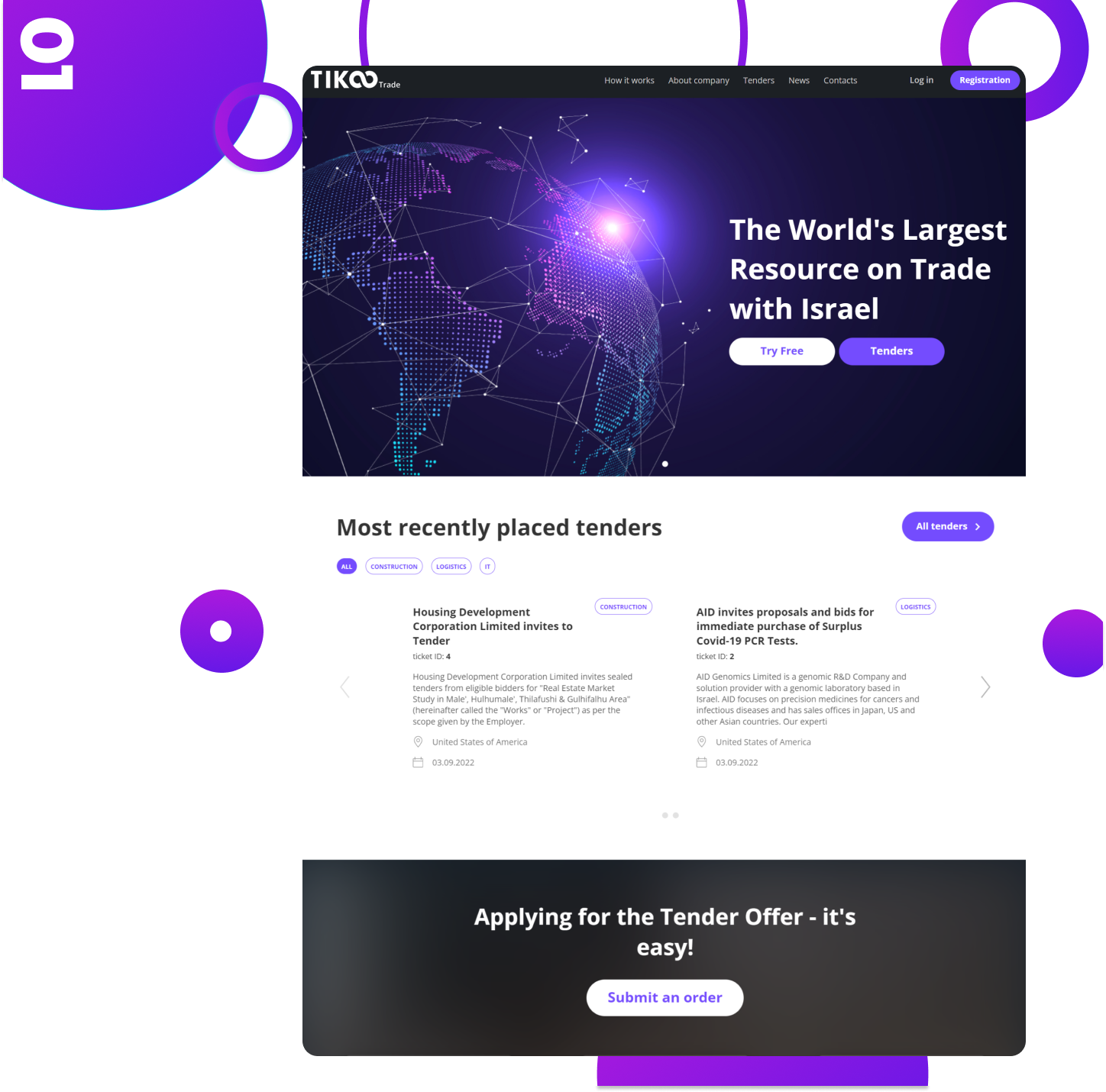 Challenges and Solutions
Before we get into the details, let's take a look at some of the key challenges faced by international traders:
Problem 1: Global Trade.
International trade requires complex agreements and cross-border transactions. The lack of specialised tools and platforms makes this process difficult.
Problem 2: Lack of Contractor Base.
Lack of available information on potential contractors and suppliers makes it difficult to select business partners.
Problem 3: Problems with Shipping and Bank Transfers.
International shipping and banking transactions can be complex and risk-prone, making their management critical to successful international trade.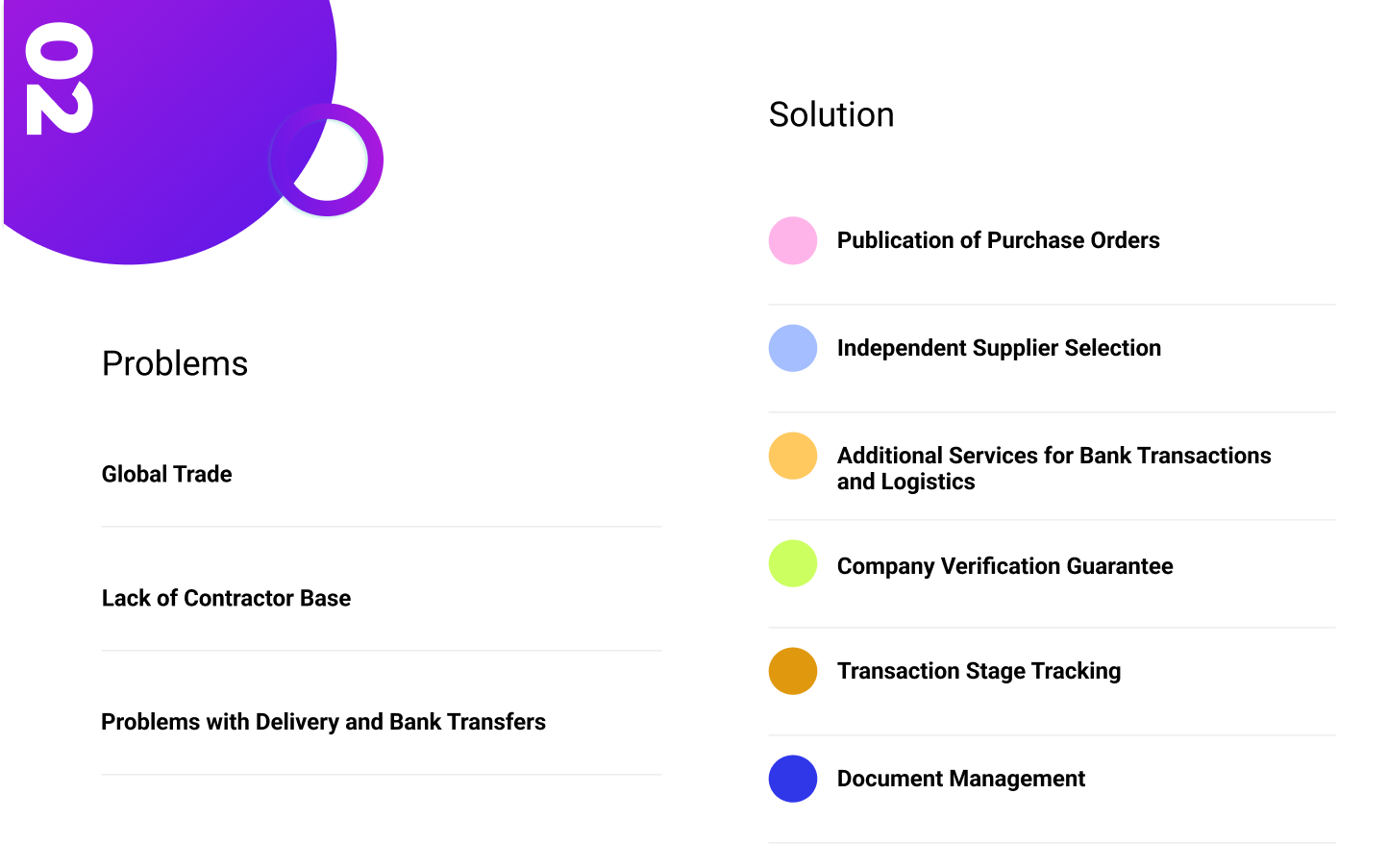 TiKoo Trade: Solving Problems
TiKoo Trade was designed to solve these problems and provide businesses with the tools to successfully trade internationally with Israel and other countries. Here are some of its key features:
Publishing Purchase Orders
The platform allows users to publish tenders related to the Israeli market and international trade. This provides access to potential suppliers and business partners.

Independent Supplier Selection
Participants can independently select suppliers and counterparties based on the tenders offered, which promotes competitive prices and quality of service.

Additional Services for Bank Transactions and Logistics
The platform provides value-added services for managing bank transfers and logistics, facilitating the financial and logistical aspects of international trade.

Company Verification Guarantee
TiKoo Trade ensures that companies and counterparties are vetted to ensure reliability and validate their qualifications.

Transaction Stage Tracking
Participants can track each stage of the transaction, which provides full transparency and control over the process.

Document Management
The platform enables online contract drafting and efficient document management for each transaction.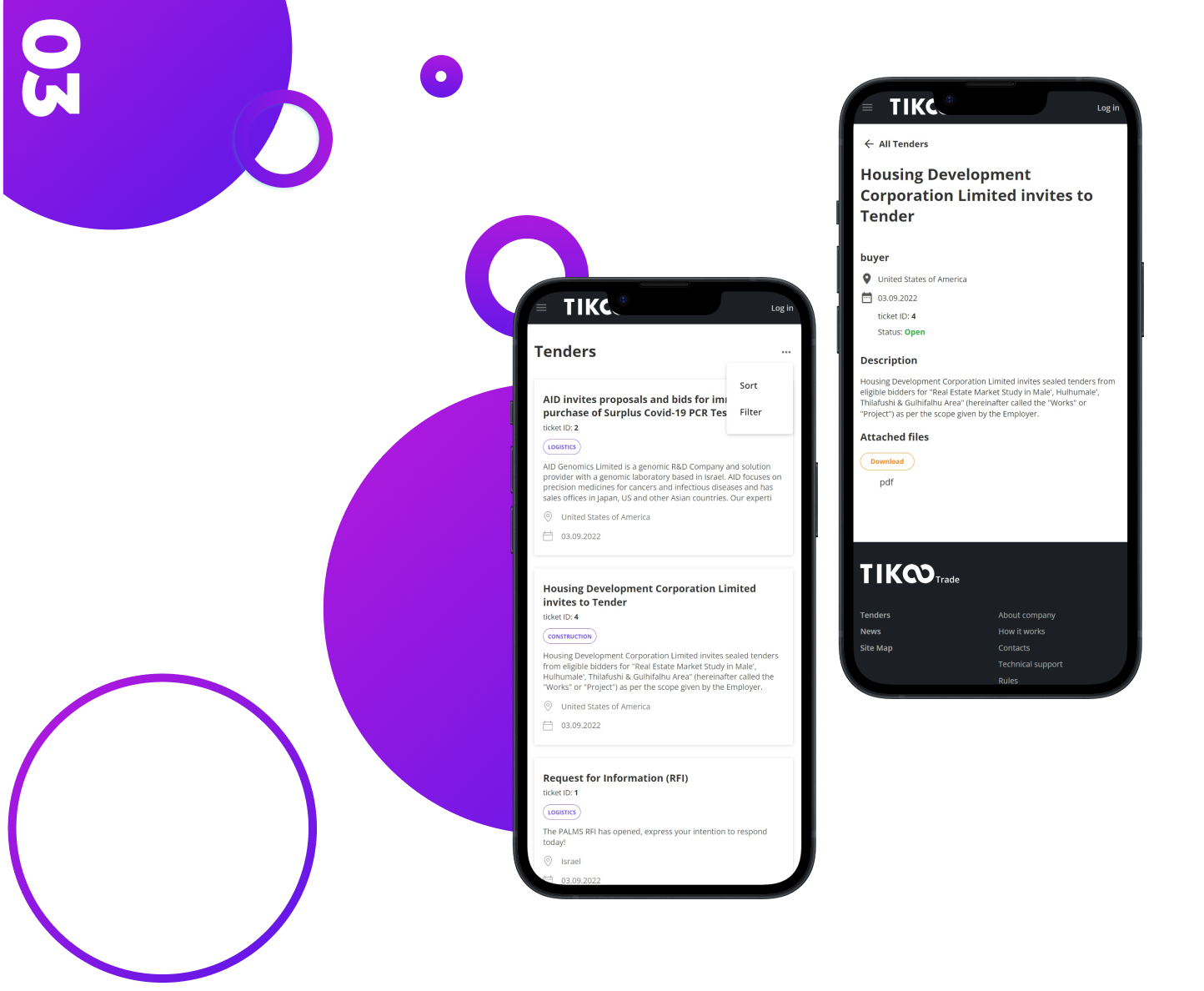 The Future of TiKoo Trade
TiKoo Trade stops at what we have achieved, but strives for further development. In the future we plan to:
Expanding the geography of trading to include more countries and regions.
Introduction of more advanced analytical tools to improve decision making.
Development of additional services and integration with other platforms.
Continuous improvement of data security and privacy measures.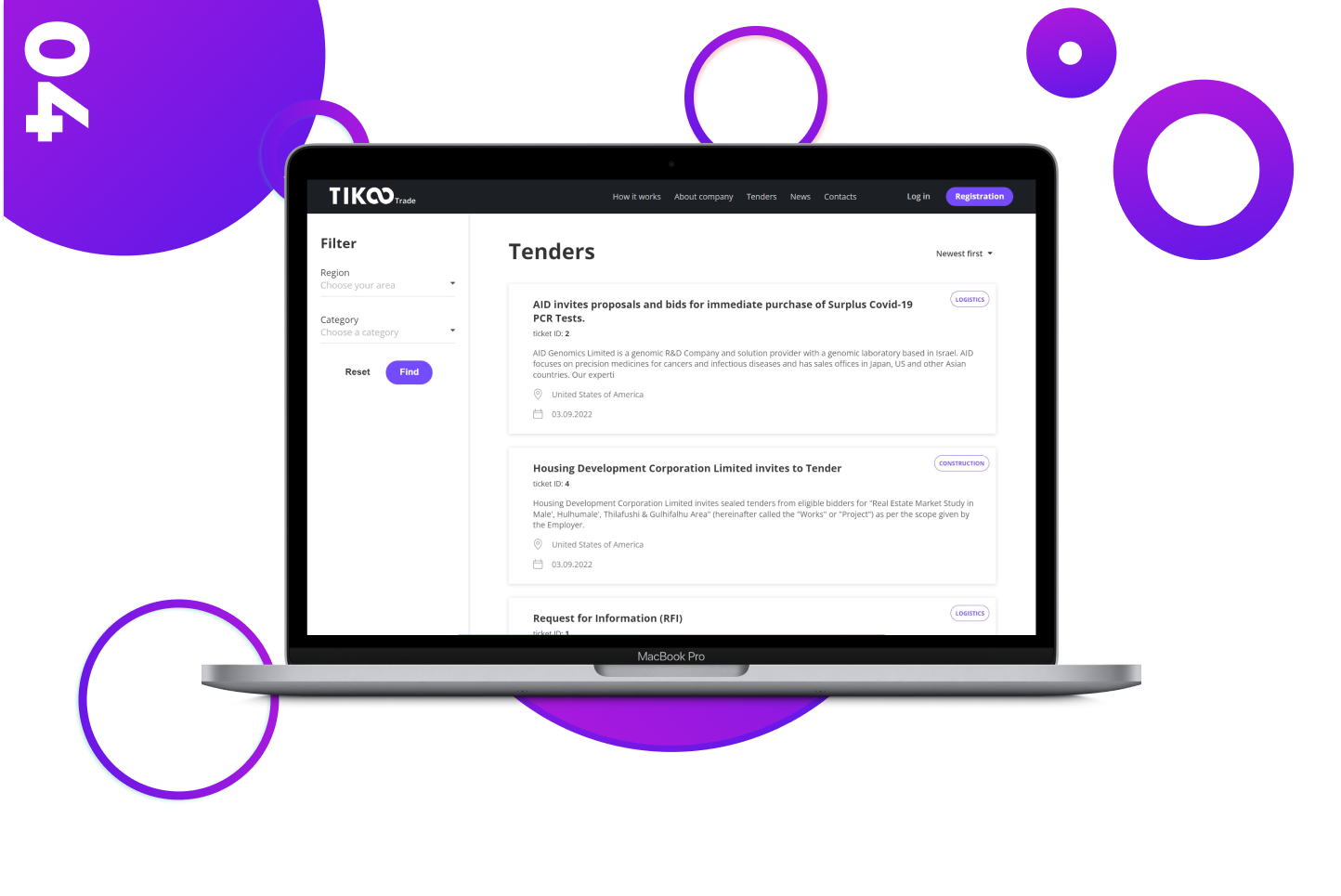 TiKoo Trade is becoming an important bridge for international trade with Israel and gives companies access to new markets and opportunities. This project is not only a platform but also a driving force for business expansion and international relations.