Architectural workshop Ulmus
The purpose of this development is the site of the Architectural Studio, with a complete list of all implemented projects of the company.
The main message is to focus on the portfolio of this workshop. For the user to pay attention to the projects from the first page.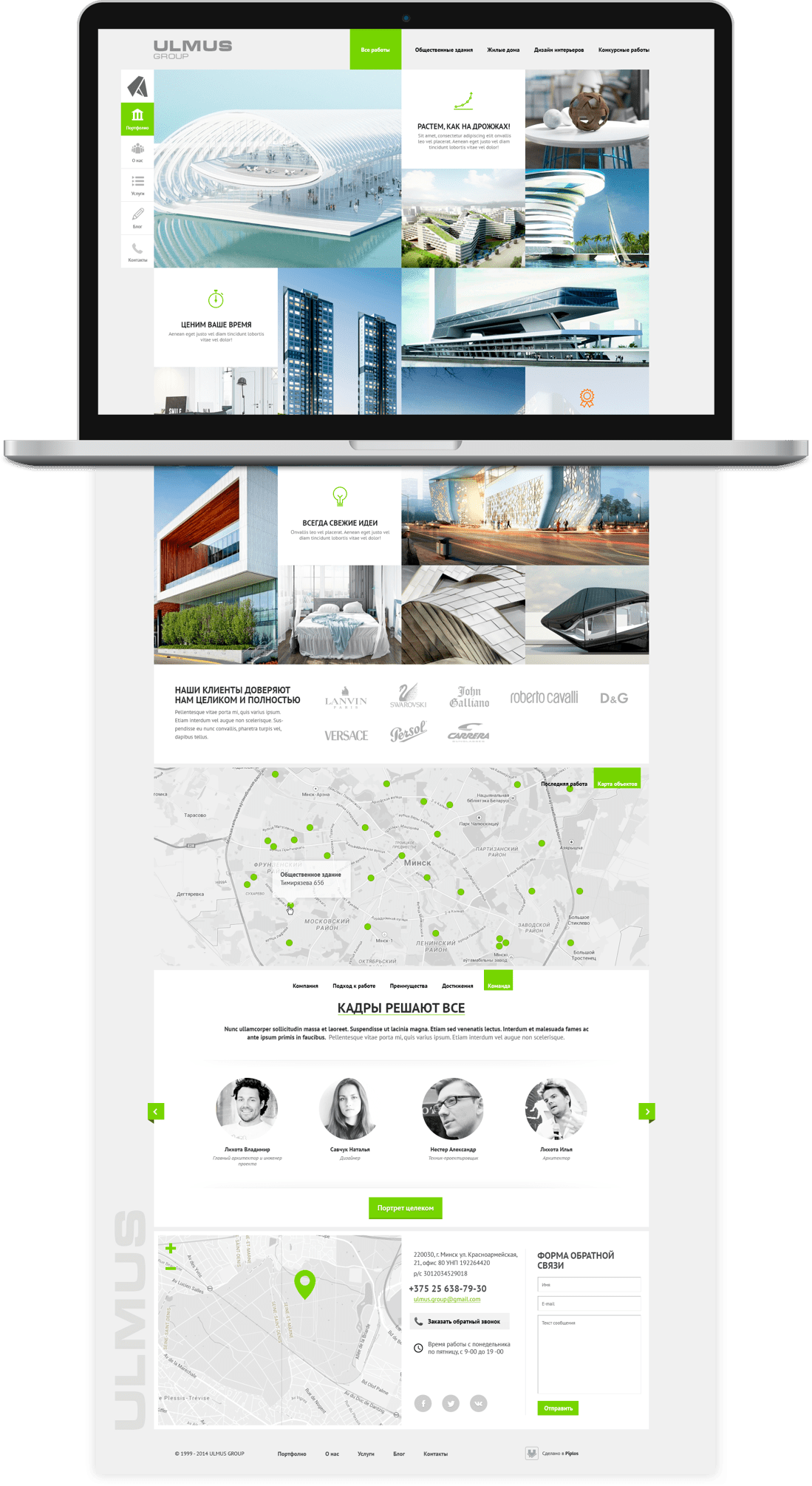 And also provide the opportunity to order workshop services through the site.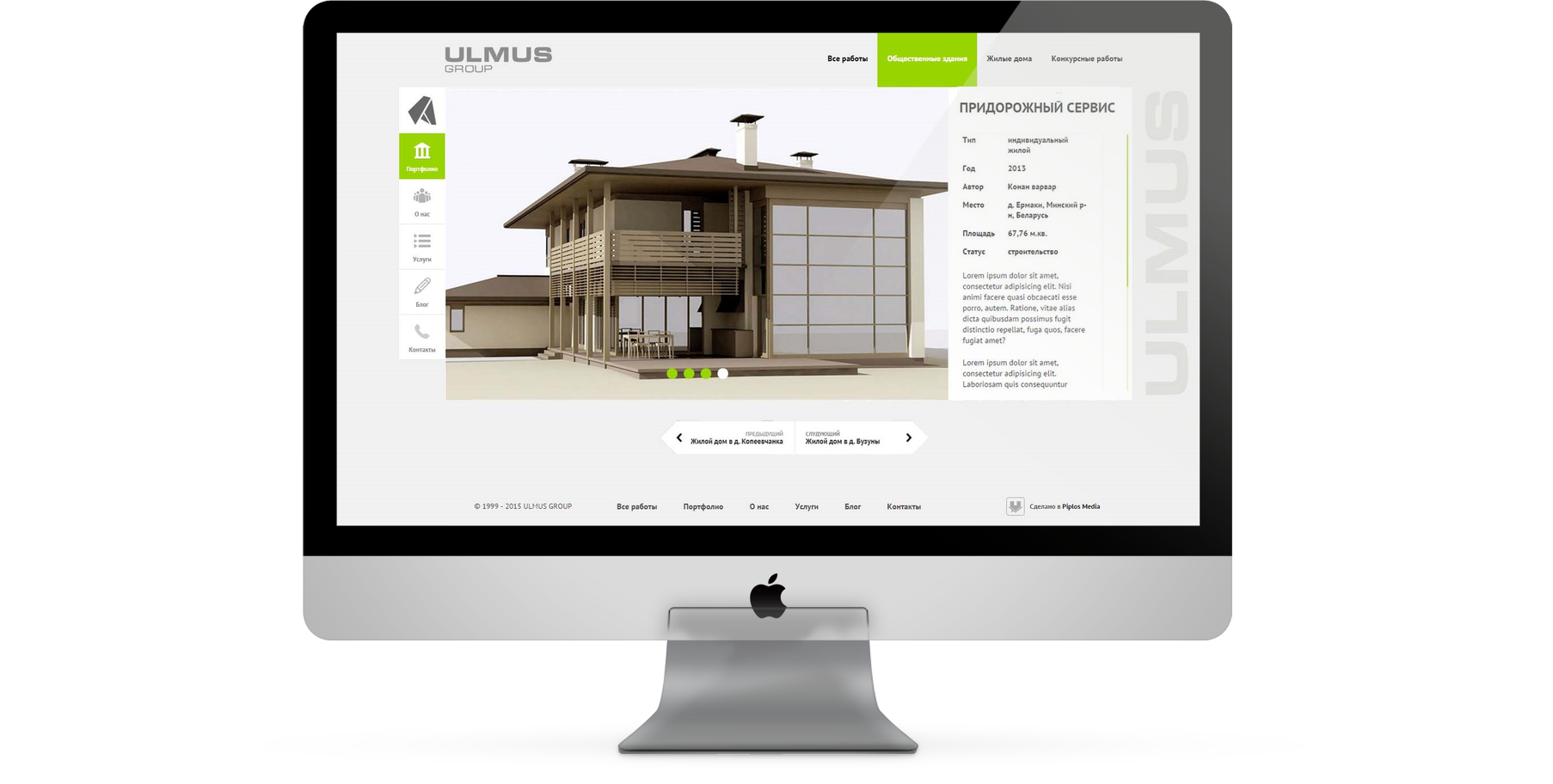 We tried to create a modern design that is ahead of its time. To give maximum attention to visualization, as well as various elements of site navigation.