Virtual journal 'Ultrabooks Review'
The task that faced our team:
Development of an online version of an English magazine about ultrabooks.
The site will publish materials in the following categories:
Articles,
News,
and reviews of modern technology.
The last section was given a lot of time, because it has become a central project.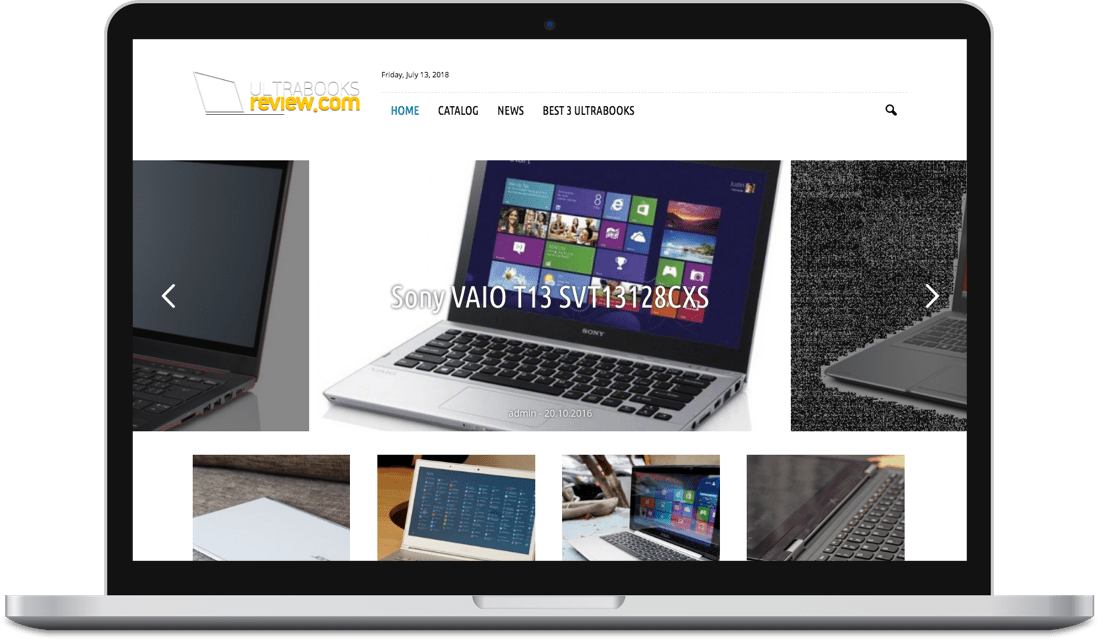 possibility of publishing user reviews on the technique was also taken into account.