Newspaper "Evening Grodno"
For the newspaper "Evening Grodno", was developed a concept idea for a new structure and visualization of an online magazine to provide various types of news on the Internet.
The thought-out structure of the headings allows you to find the necessary news in a few clicks. A new visual of the newspaper logo has been developed, which is able to harmoniously fit into the new site design.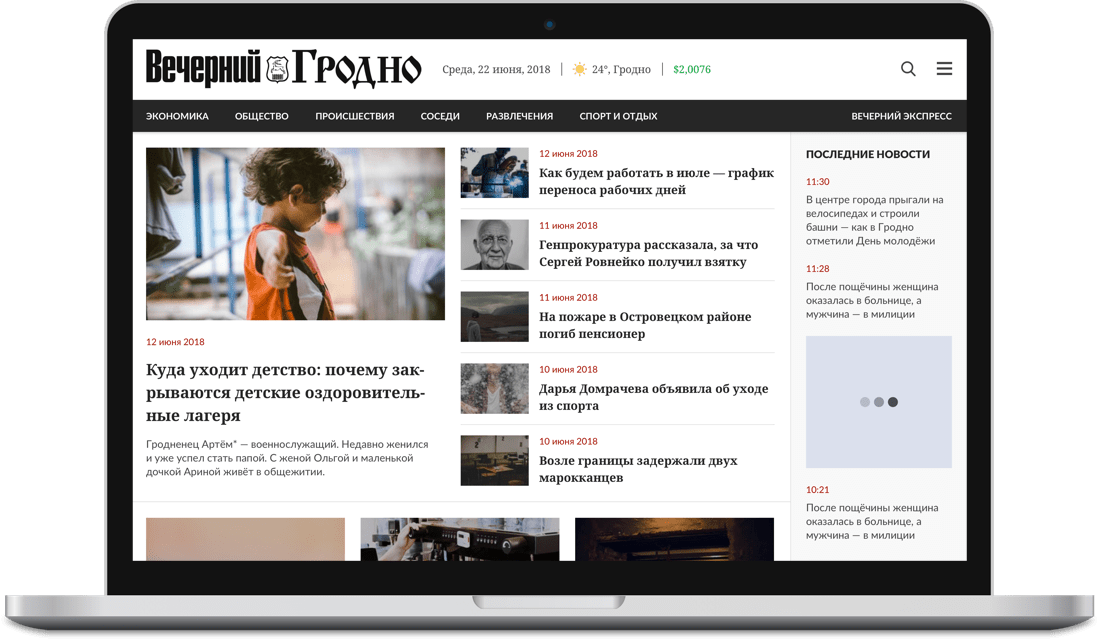 The structure of such a project allows you to create an unlimited number of news headings.
Each individual section can also be presented in its own unique visualization.