Enhancing VERSUSPORTS: Extending Functionality through Our Website
As we continuously strive to enhance the VERSUSPORTS experience, we're excited to introduce a new development that opens up additional dimensions of user engagement. Our latest project involves the expansion of functionality from our mobile application to our website, creating an information hub that empowers users with vital insights.
Instant Access to Sports Information
Our website serves as a portal for accessing essential information related to games, teams, and activities in your selected region. We believe in simplifying the process of discovering and participating in sports events, and our website plays a pivotal role in achieving this goal.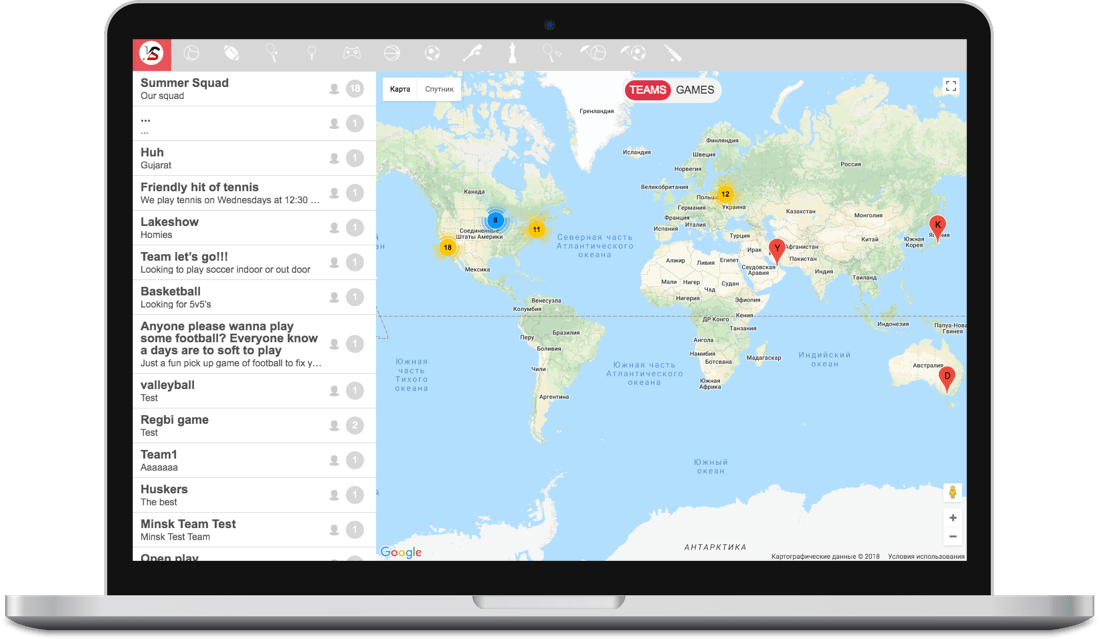 Seamless Transition to Mobile App
While you can quickly access crucial sports data on our website, the full potential of VERSUSPORTS comes to life when you transition to our mobile application. Available in both iOS and Android versions, the app offers an immersive experience for creating and engaging with teams and games.
Promoting Sports for All
At Piplos Media, we're passionate about making sports accessible to everyone, whether you're an amateur enthusiast or a seasoned professional. Our latest development underscores our commitment to this mission by providing quick and convenient access to sports activities.
Join the VERSUSPORTS Movement
We invite you to be a part of the VERSUSPORTS community, where sports enthusiasts come together to celebrate the spirit of competition, camaraderie, and a shared love for sports. With our website and mobile app, we're redefining how individuals engage with sports, ensuring that everyone can participate in the activities they're passionate about.
Experience the future of sports networking with VERSUSPORTS, where accessibility, information, and engagement converge. Join us today, and let's celebrate the power of sports together!