Versusports Sports Social Network
he development of this site implied the disclosure of part of the functionality of the [mobile application] (https://piplos.media/en/portfolio/app/versusports-app) and is an information window for obtaining the necessary information.
Through the site you can quickly get the necessary information on games, teams in the selected region. Next, to create and write to teams and games, you must access the Versusports mobile application ([iOS] (https://itunes.apple.com/us/app/versu-sports-find-pickup-games/id1073716377?mt=8) and Android versions)..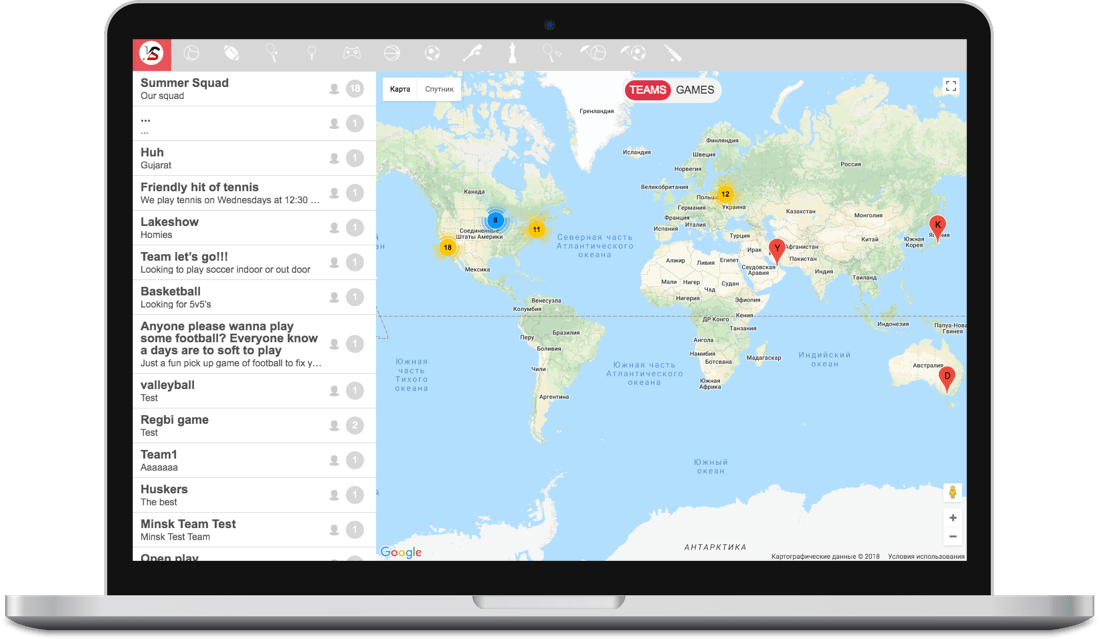 This project was created to popularize both amateur sports and professional.
Everyone should have quick access to sports activities and thanks to Versusports everyone can wash it.