Call tracking system California
We have developed call tracking, which each company can install on its server and monitor the effectiveness of its marketing without involving third-party services.
This call tracking has no analogues and in terms of functionality will give a head start to everyone on the market.

mechanics of the project are as follows:
The site displays different numbers for different people. Next, you can download the call report, analytics, which users and when they called. All data is uploaded to Google Analytics. It is also possible to view certain reports in the personal account of the client.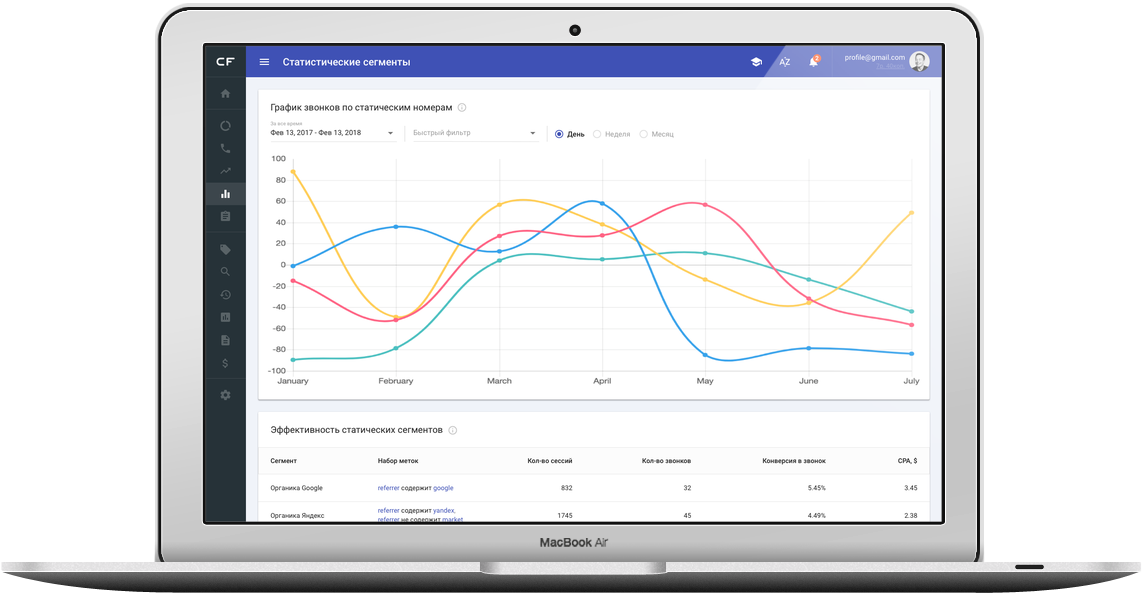 My account can be divided into two types:
Dynamic gives different numbers to each person who arrives.
Static gives identical numbers to everyone who came by url with a certain parameter.