Integration of a football federation website with COMET: automating the process of entering match protocols and statistics
When it comes to managing sporting events, keeping match records and counting player statistics are critical tasks. The National Championship of the Republic of Belarus was also faced with these challenges. We have implemented integration between the Championship website and the COMET system to automate match report entry and statistical calculations.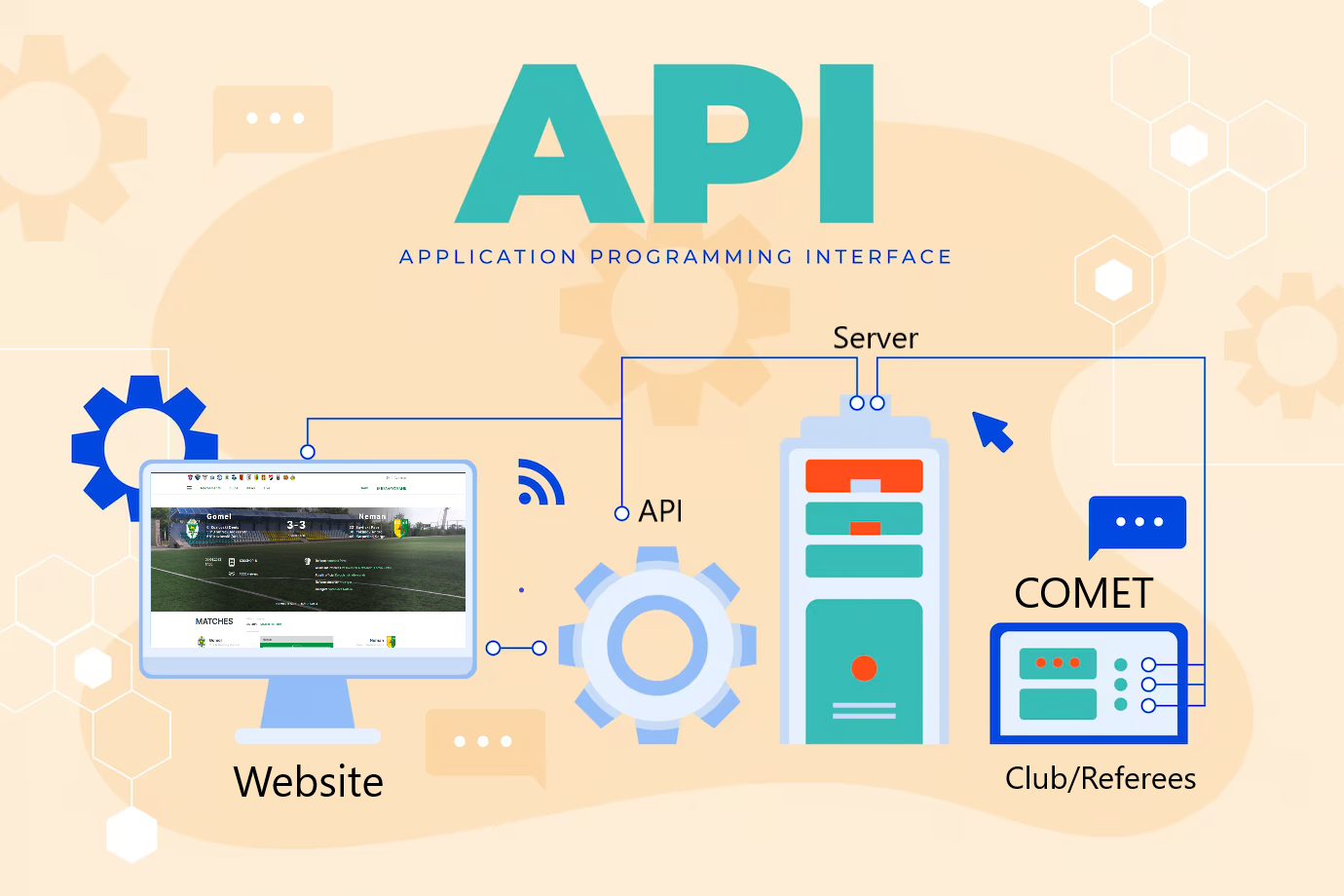 COMET is a match management system which allows referees and club representatives to enter match protocols and statistics for all games, players, clubs, coaches, etc. This system can now be integrated with the RB championship website.
The integration process has started with creation of an API for communication between the championship site and the COMET system. After that we have developed an interface that allows referees and clubs' representatives to input match records and statistics into the COMET system. All the data entered into the COMET system is automatically updated on the championship website by means of an API.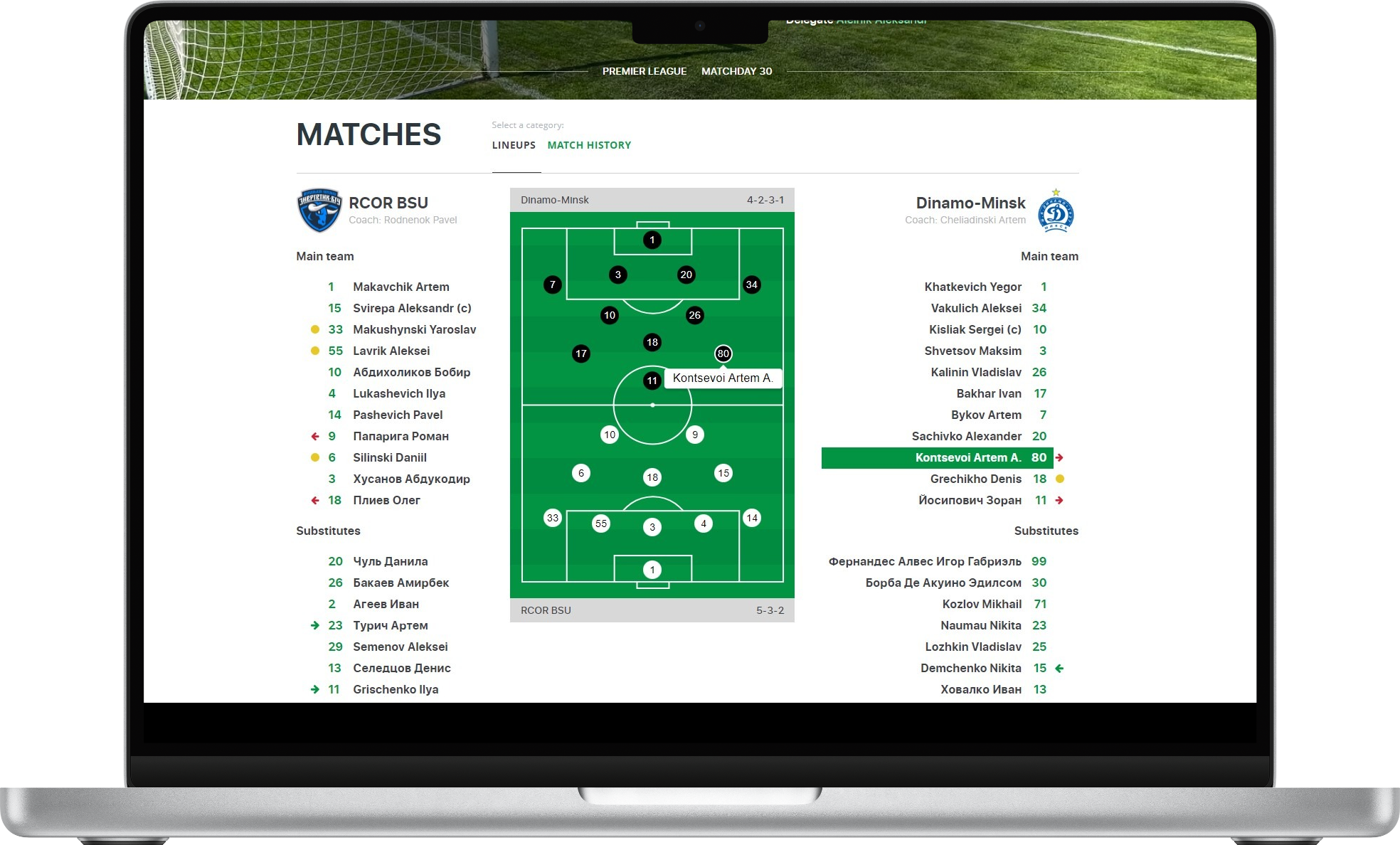 The website of National Championship RB now shows all data entered in the COMET system. The match records, player, club and coach statistics are automatically updated on the website. The website also enables viewing of statistics for the entire championship as a whole as well as for each individual player.
The integration of the Championship RB website with the COMET system has greatly simplified the process of recording matches and tallying statistics, saving time and money on administration and management of competitions.