Construction company "AIRON"
We were faced with an ambush for the development of the corporate website of ODO "IONON for the sale and rental of real estate.
Namely:
Development of the front-end
Development of the software part of the site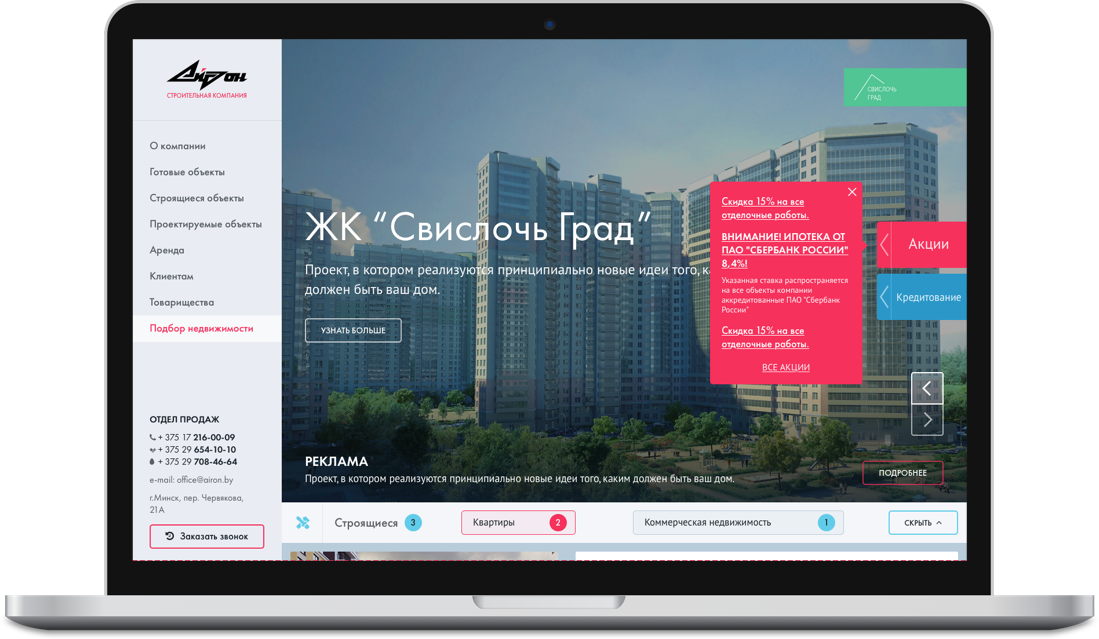 The project includes a wide functionality for the sale and rental of real estate, with various possibilities for individual selection.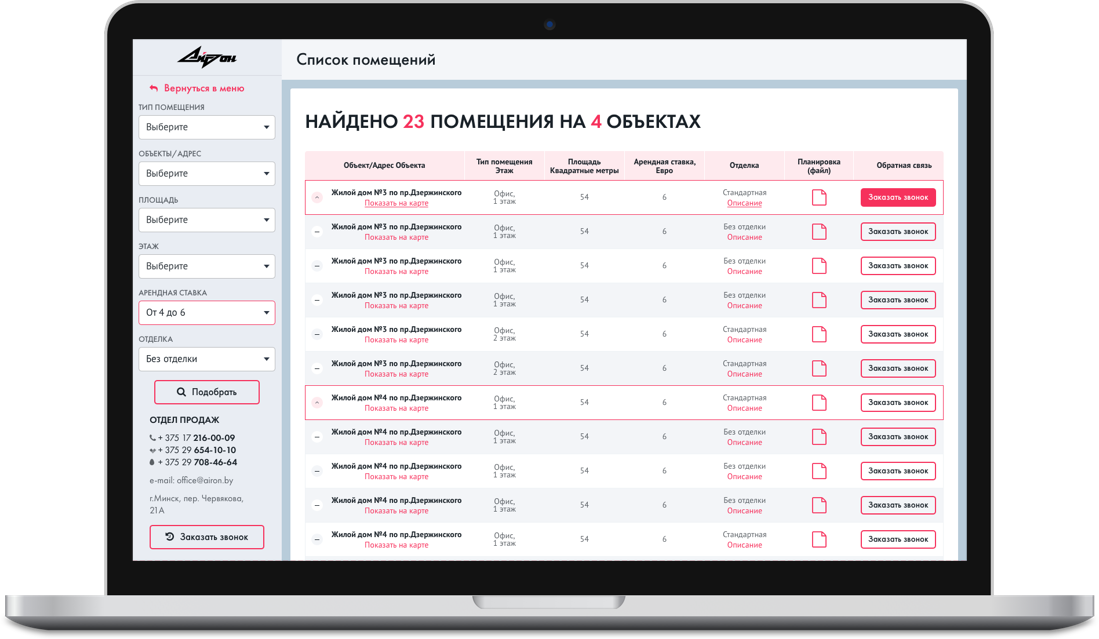 The most basic and interesting piece of this project was the development of the so-called "Chess".
It is necessary for the administration of real estate data.
The output of data on real estate objects in a list in tabular form, with the possibility of an administrator to make changes -
put a bird in the column:
The state of the object - under construction, being designed, built, and leased, sold,
Change all text information on the object — description, price, cost per square meter.
It was also provided the ability to download data on real estate through EXCEL c display information in the data table.