ECyberBet eSports Betting
The eCyberBet.com project is designed for online broadcasting of cyber games. As well as various news and team review.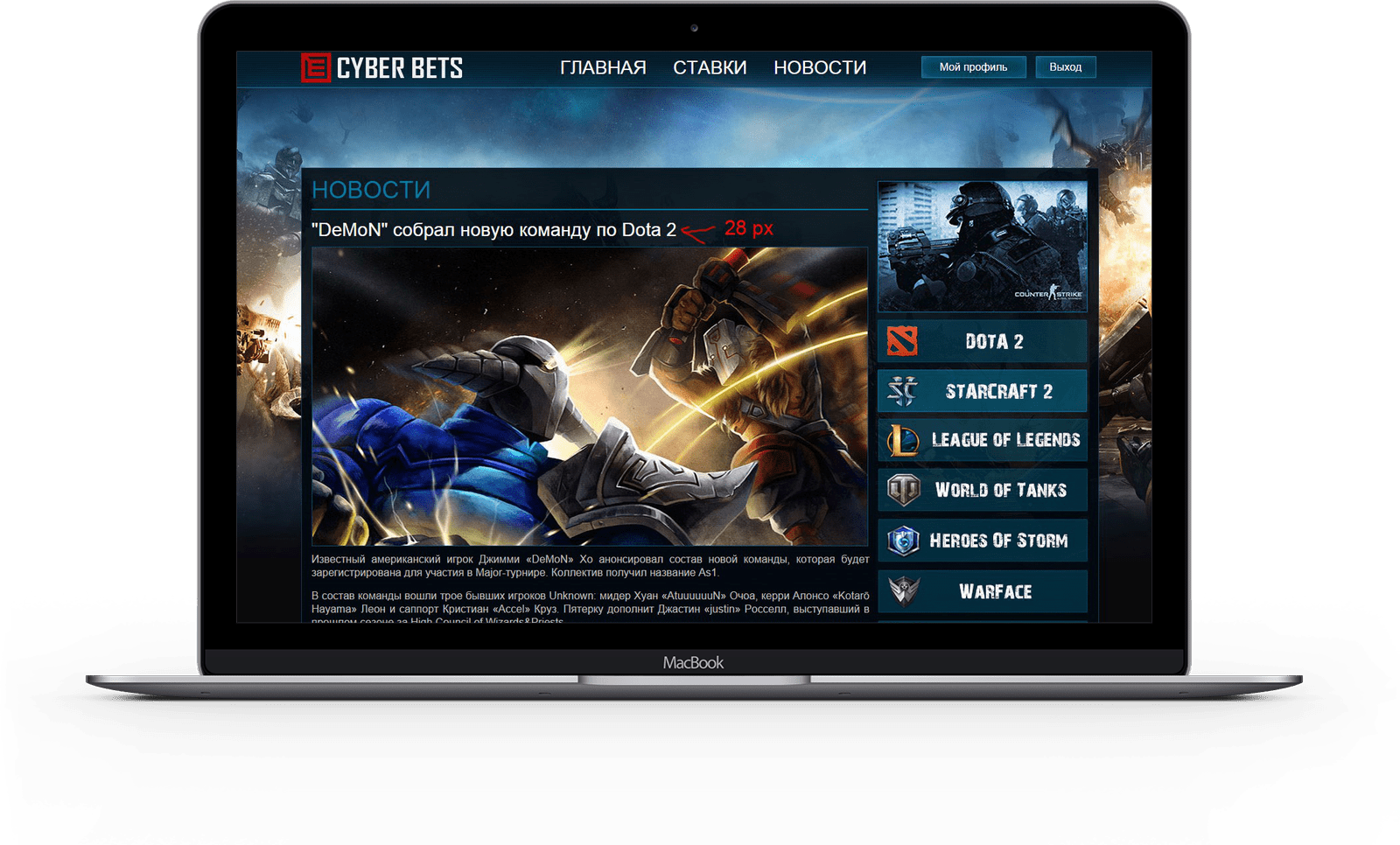 The main feature of this project is the calculation of odds for bets on various events, well, the bets themselve.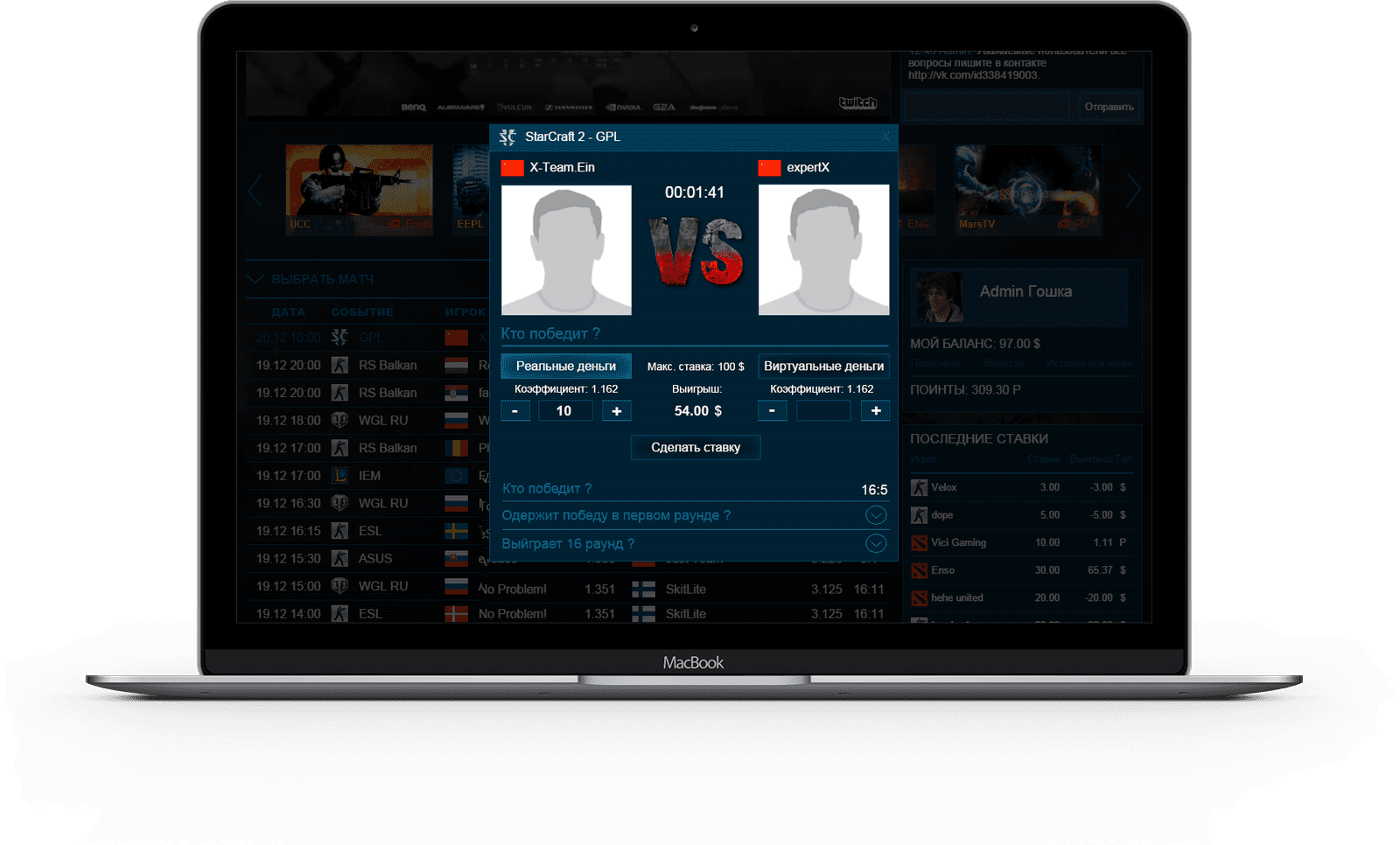 The project is constantly being developed and improved.