This project was one of the most interesting on the memory of the Piplos Media team.
This project was developed for an Israeli customer. The task that faced us was the development of an online platform for finding work / employees in the field of catering.
This direction (catering) is very popular in Israel, but as such a tool for finding employees for a permanent job or visiting various events did not exist.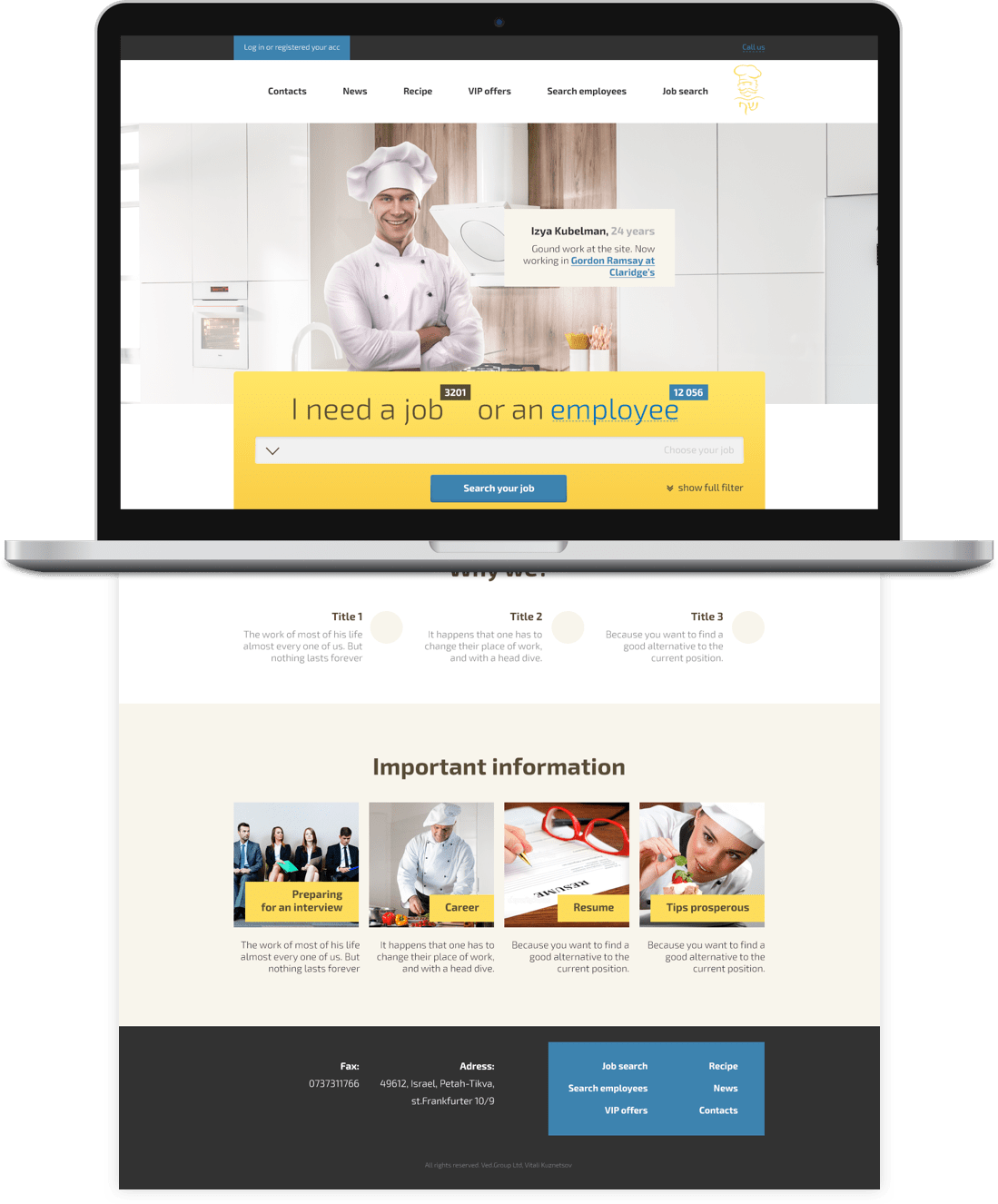 The main problem that we encountered is that the project should be in Hebrew. We made a decision to develop the project in English, and after launch, translate it into Hebrew. But the main thing is that in Hebrew reading occurs from right to left. But our team did not find such tasks difficult, and we quickly implemented this project.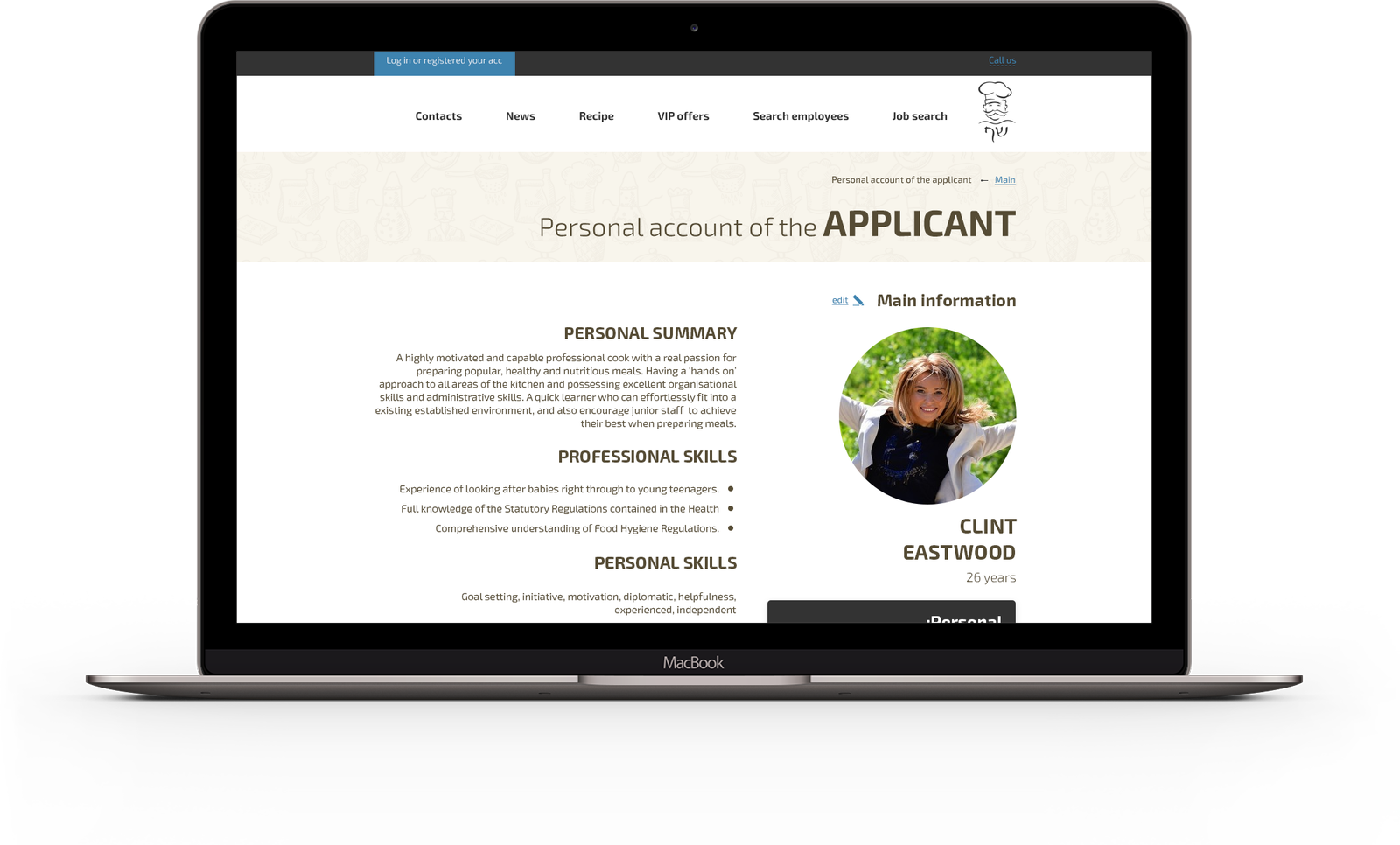 Общий функционал проекта так же получился весьма интересным.
The overall functionality of the project also turned out to be very interesting.
Two types of user:
Employer
Job seeker
Employer:
Ability to post vacancies
Invite job seekers for interviews
Reject applications for interviews
Ability to pay for job vacancies
Applicant:
Create and edit resumes
Ability to hide your profile for display on the site
Ability to respond at Vacancies
As part of the project, the logo of this enterprise was also developed to increase recognition.