Рobile app development BuduTam for JapanTabacco.
The modern generation of young people loves to have parties. The company Tabak-Invest took advantage of this and thanks to us it has created its own social network, which includes active youth.
The functionality of this service allows registered users not only to receive information about upcoming events and holidays, but also to note their
desire to get there and register if necessary. Including when increasing the level of his account, the user can create events himself.
All events created by the user are pre-moderated by the application administrators.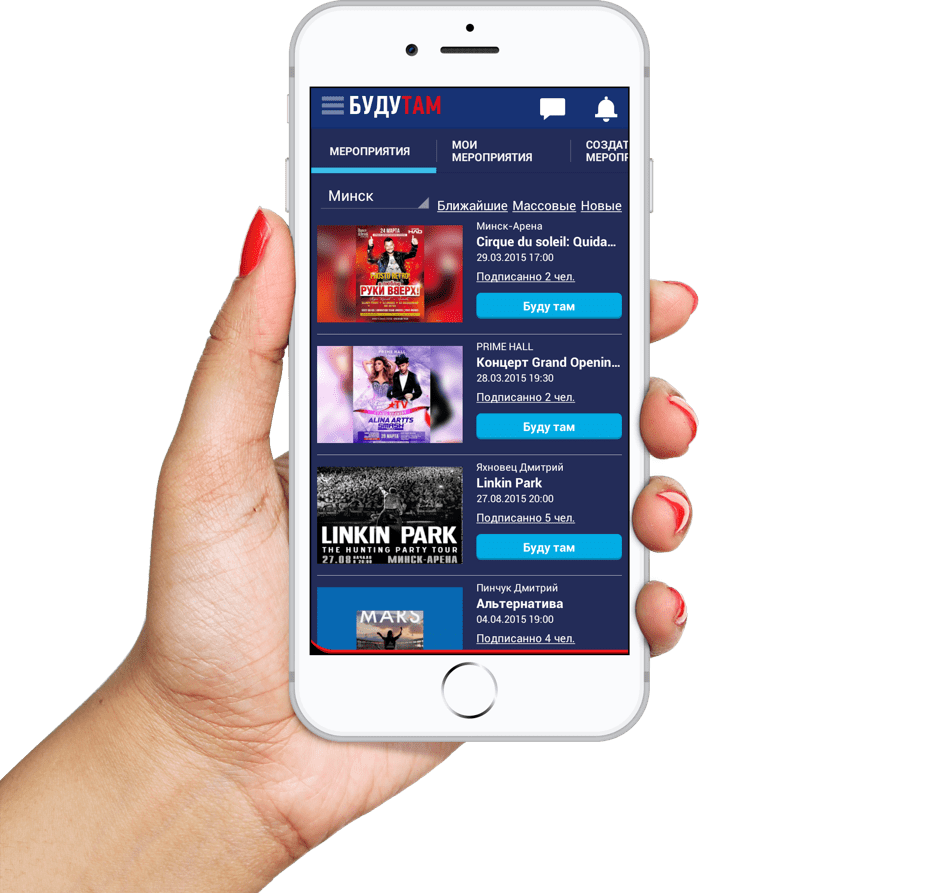 The functionality through which you can accumulate points for active users to exchange them for various bonuses that are offered by the event organizers or application administrators is also implemented.
This network and project is actively developing and growing.
The BuduTam app is a whole social network on the basis of which the fault-tolerant Api system was developed. That is, at high loads and at the same time visiting the application or site, the functionality of this project will work 100%.