Redesign of the app "Humor FM"
Updating the site, namely design, could not pass without a trace for the App.
But in this case, the work on updating the design of the application consisted of two parts:
App design optimization;
Add Video Stream.
The video stream also influenced the creation of a separate section "Watch the Best" to view all the podcasts of the radio station.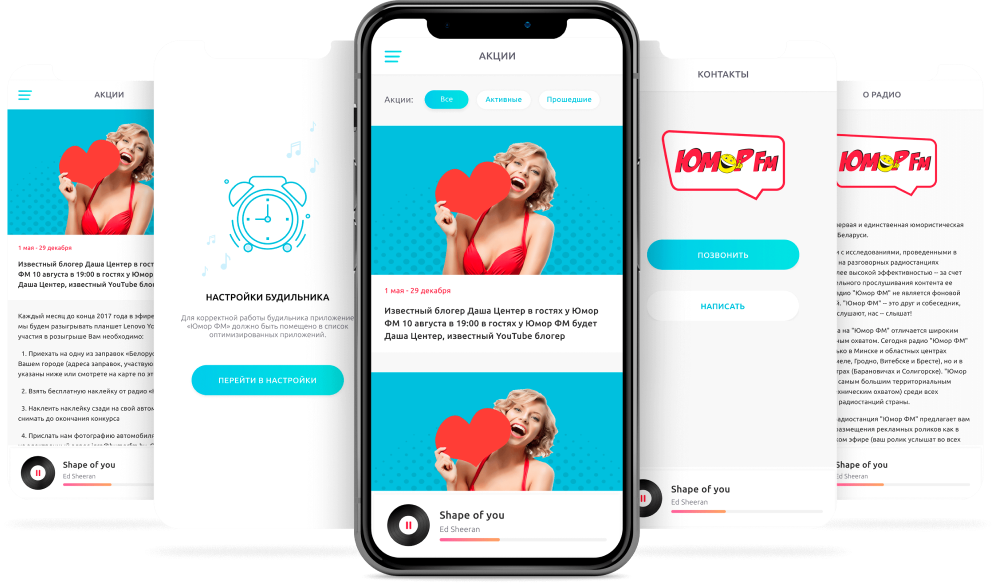 Including a number of technical improvements:
Create buffering (for continuous playback)
Add the ability to alarm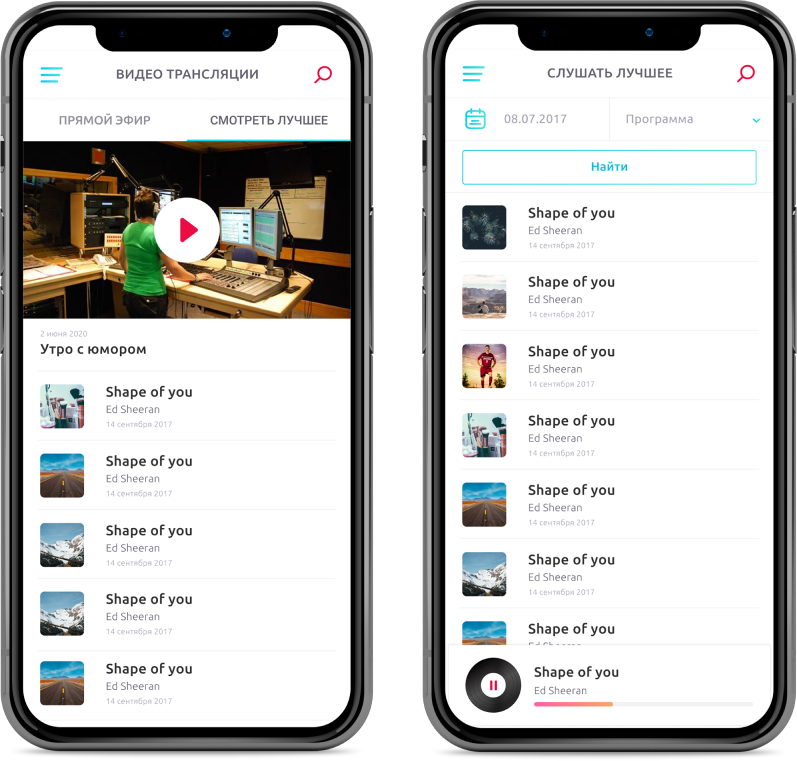 The development of the alarm turned out to be quite an interesting process, as was supposed to allow users to turn on and off the mobile app by time, with the ability to select the days of the week, time and the possibility of a one-time alarm.