Gazpromneft-Belnefteprodukt
As part of the advertising game "More Drive!" for Gazpromneft-Belnefteprodukt LLC, a promotional project was developed.
This project allows all participants of the "Razam z usi" loyalty program to register on site to participate in the game.
After registration and its confirmation, all users are automatically checked by their card numbers.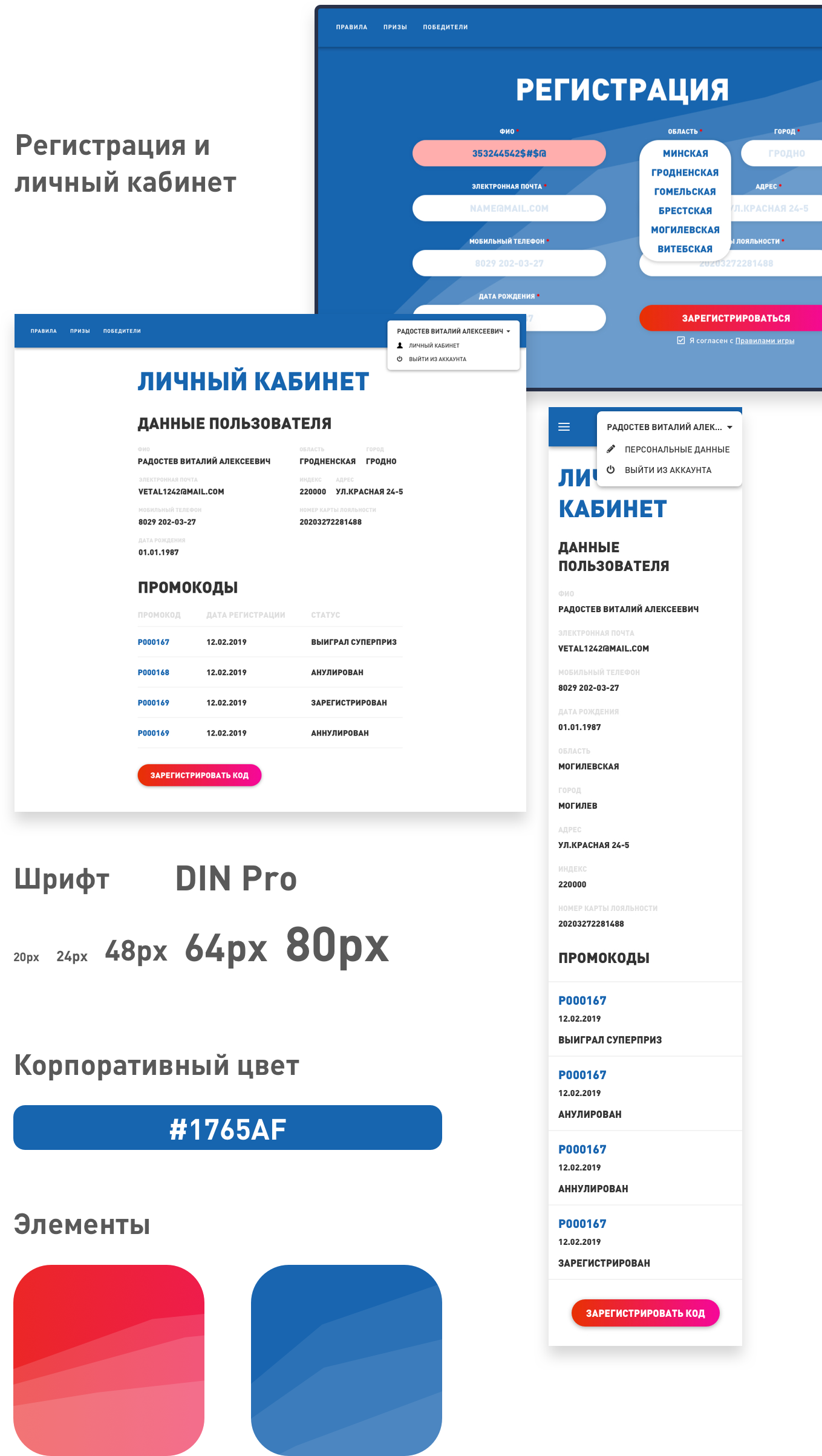 Further, in the personal account on the website, all codes that have been assigned to this user are displayed.