To launch the new Maldini brand, we have developed a promotional project reflecting the entire range of this product, as well as all its possible advantages.
** Requirements **:
The purpose of the site (the purpose of the site).
Brand Awareness. The formation of consumer loyalty to the product.
Site structure.
The site has a monolingual one-page structure.
Design Design
concept - club theme. Vermouth Maldini - an alcoholic drink for parties, for romantic evenings, which can be consumed both ready-made and in cocktails. The main target audience is girls living a vibrant life, seeking to know all its pleasures.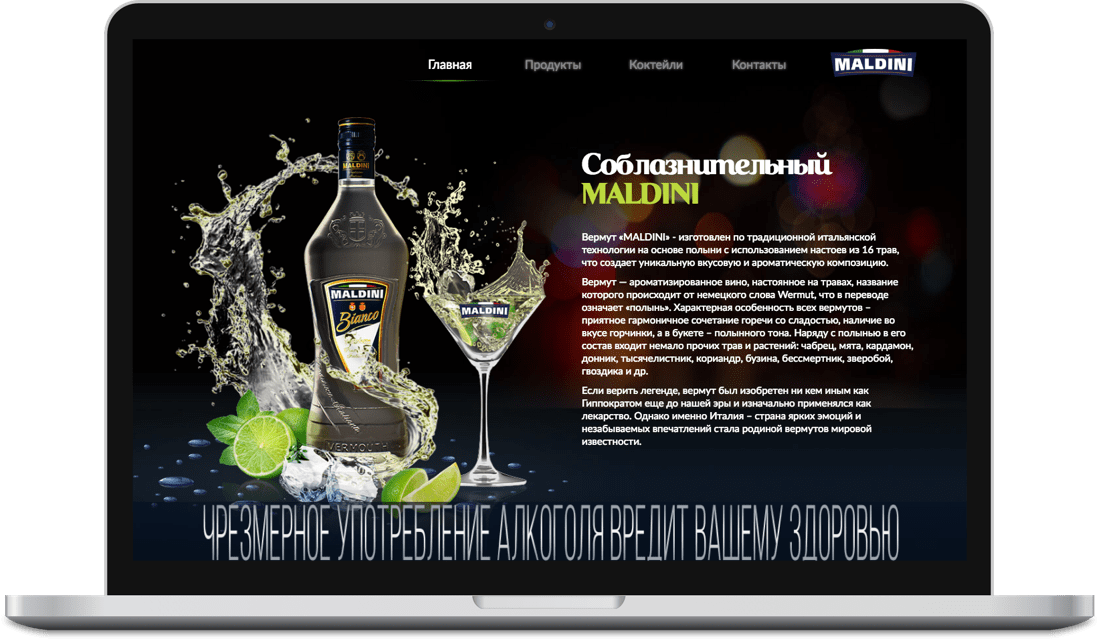 We tried to take into account all the requirements of the customer for this project when creating the structure and visualization of this site.
We have done a lot of work on processing images of bottles, because they should have a transparency effect. We maximally gave them the effect of real transparency.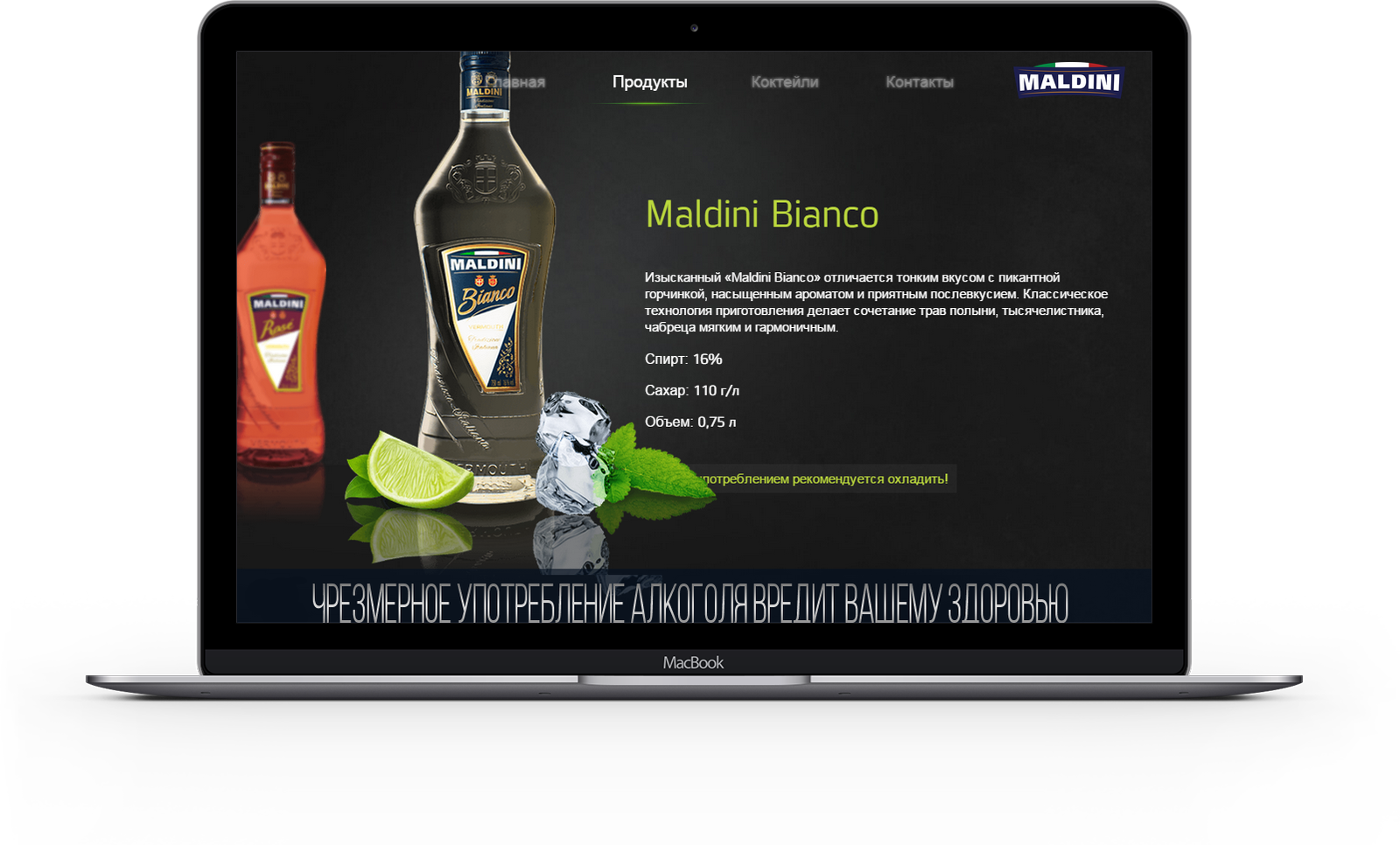 Also, when developing this project, the parallax effect was used when scrolling the bottles in the product block.