Landing page for 3D Player
We started developing this project with a special approach. The Customer had an idea only about the Goals of this project, and what Tasks and how the landing page should solve them - no.
Our team analyzed the activities of the Customer's company (3D tours), the market segment (developers in the USA) and competitors in this segment, and was able to form the missing information.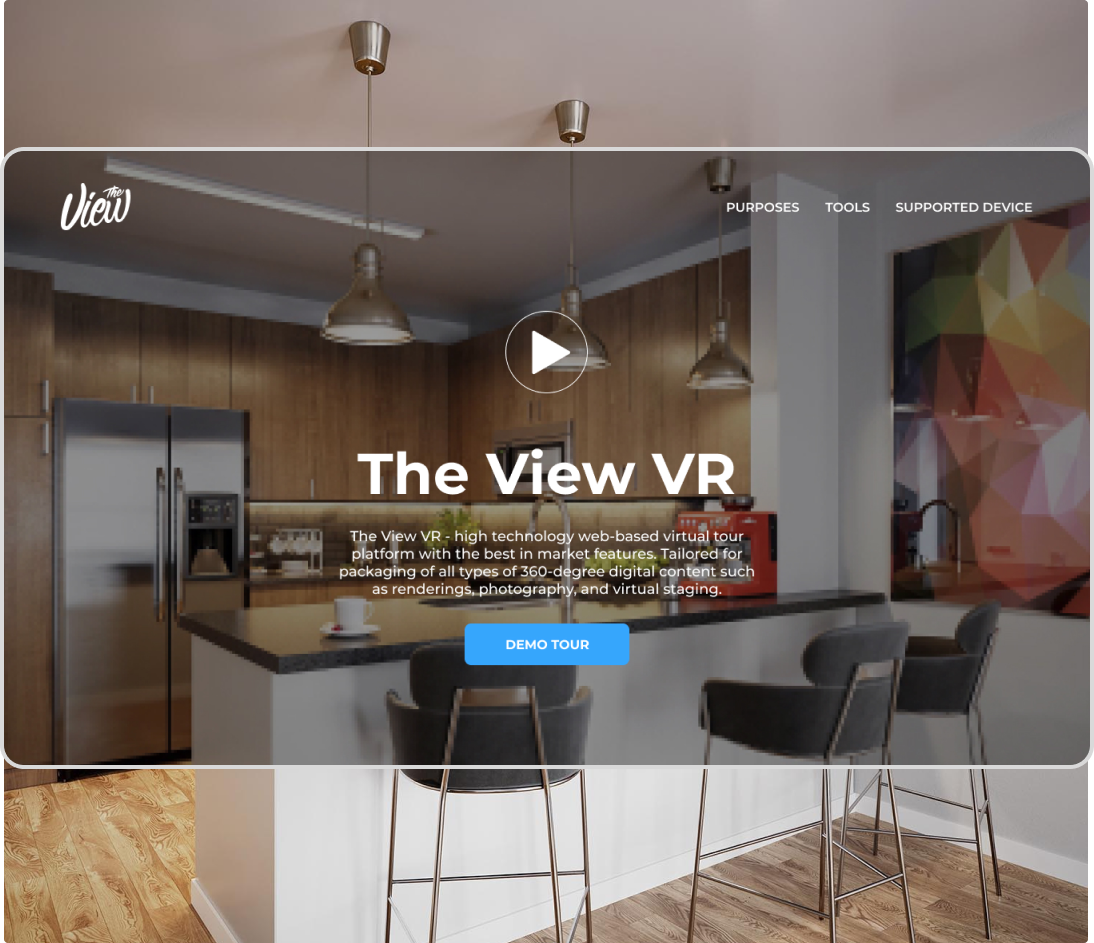 The structure was developed by prototyping. After approval, the design team developed the visual component of this project.
Interesting moments of this project are the integration of the iframe 3D player, as well as the insertion of gif images into separate blocks of the landing page.