For "A1" company in the voka.tv project's bounderies we have developed promo site for participation in advertising game "Voka's Birthday".
This game was held due to stimulate customers to use Voka's service "Voka all inclusive".
Also the project was timed to Voka's fifth birthday!
The essence of the project is simple - a user should log in and get a promo code after the registration,_given code can be used for voka.tv subscription.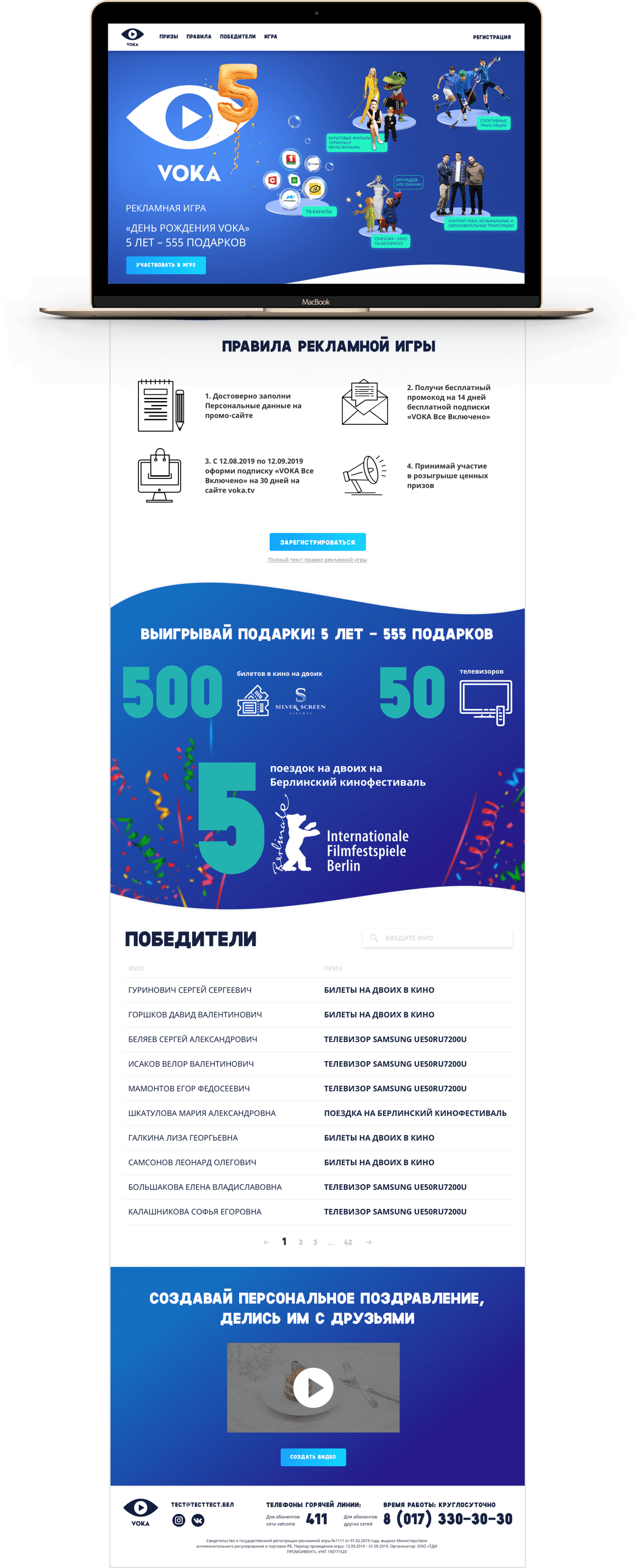 All styles, colours and fonts were used from Voka's corporate brend book.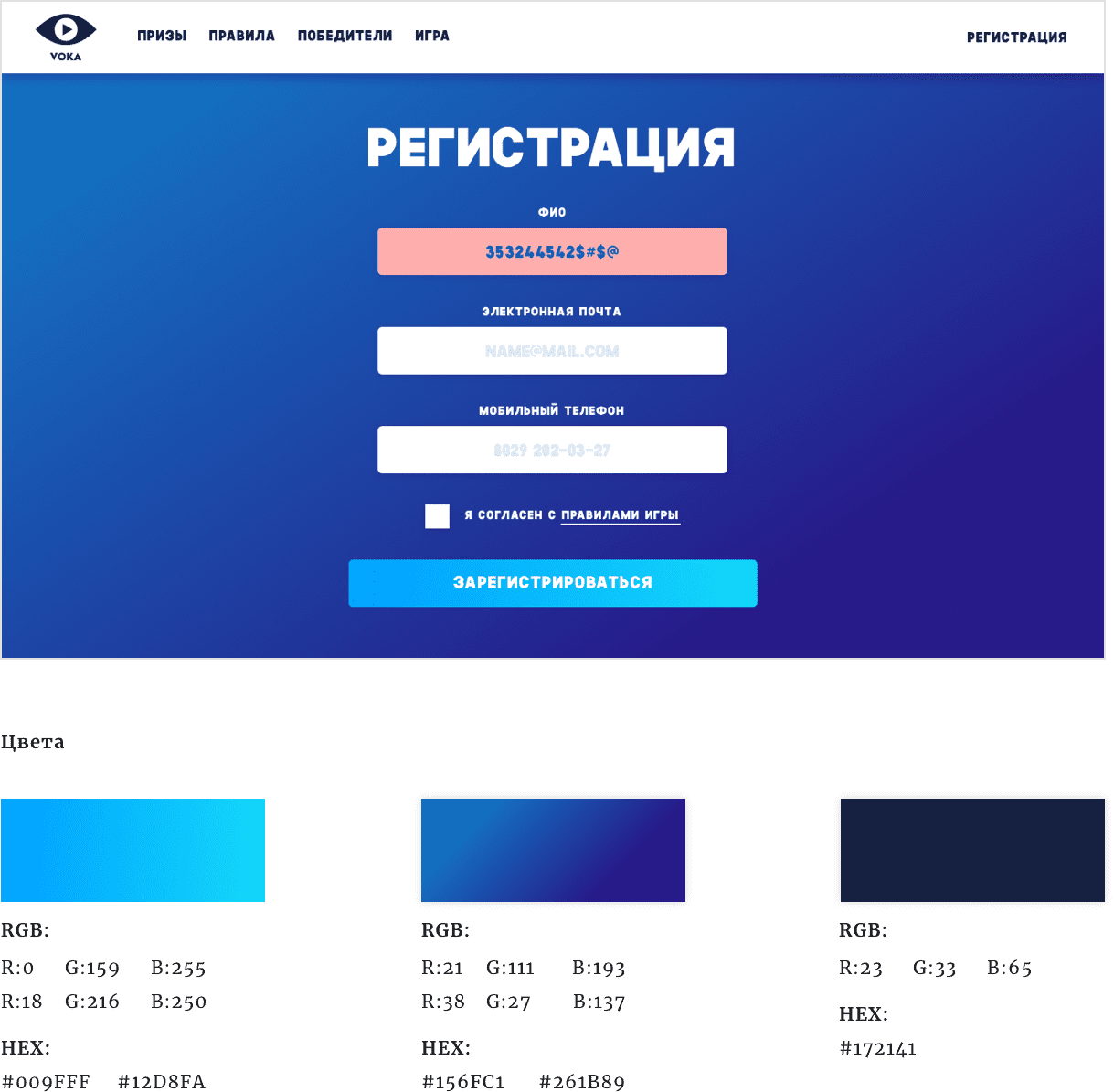 This project could not do without an interective part.
Video game.
The essence of the game is in the possibility of sticking several videos together and the possibility of enterring congatulation on the video.
Each user can share his results in social networksх.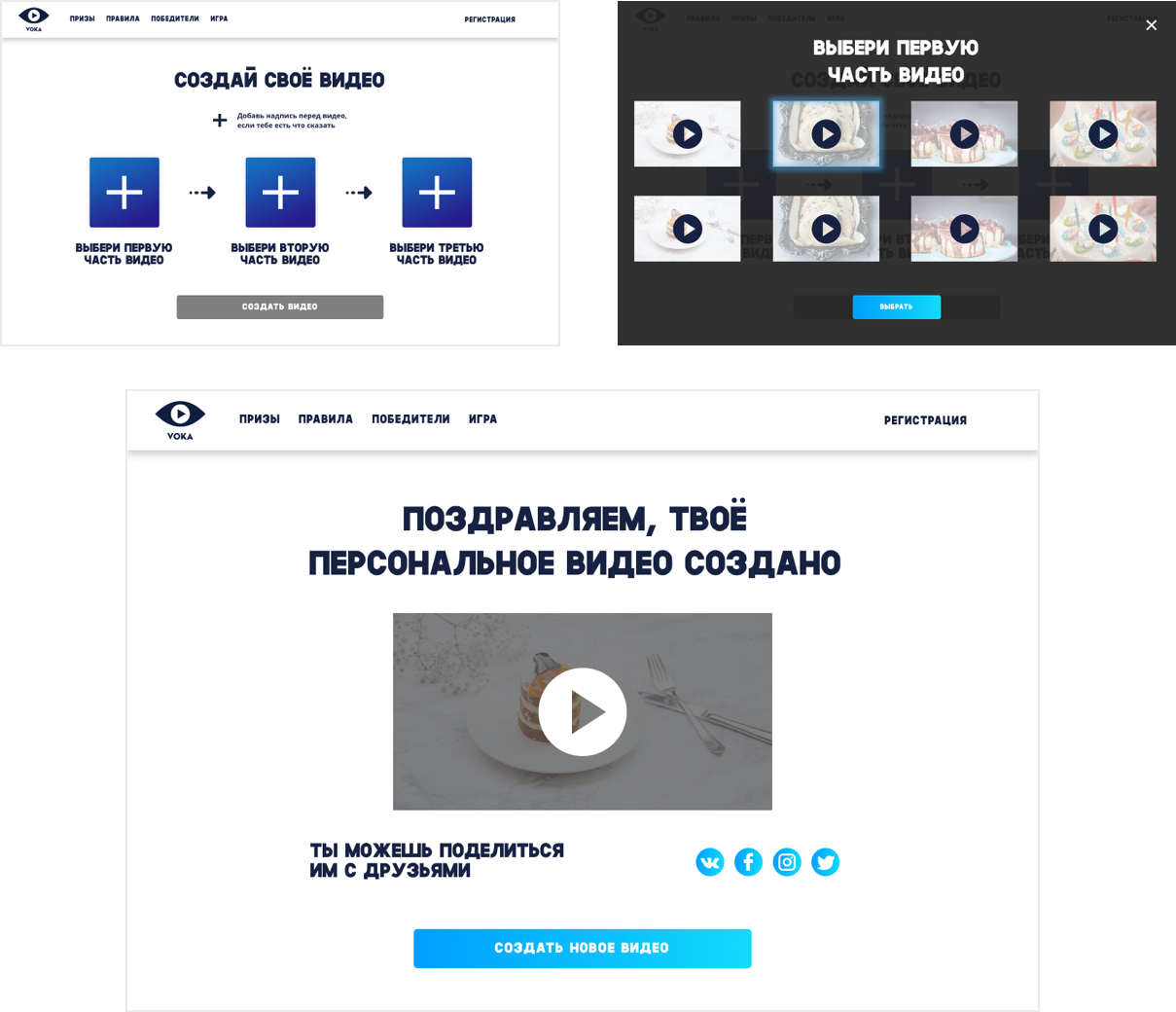 It goes without saying that the project was realised/implemented adaptive for all the most popular mobile device resolutions.