Promotional website of the Golden Barrel
It was necessary to create a promotional site as a secret basement or storage of oak barrels with Golden Barrel logos. In each barrel some interesting content is hidden. By selecting certain barrels (clicking on them with the mouse), the user becomes available a collection of true things.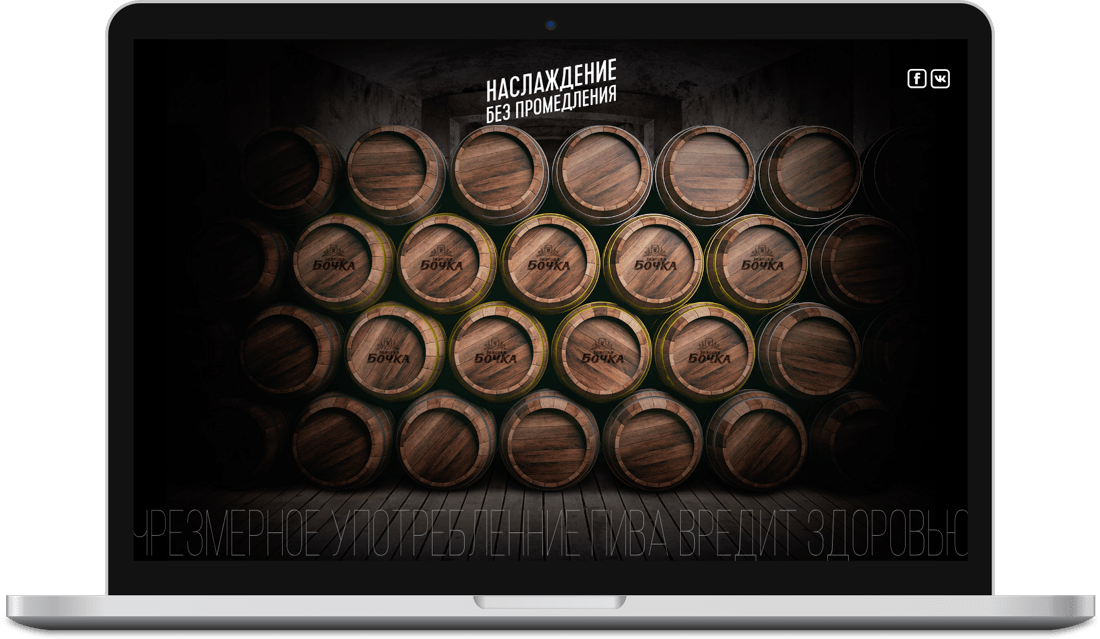 A unique fishing game was developed, the essence of which is to catch bottles and collect points for them.
Timekiller game.
The essence of the game is to use a fishing rod to catch all 10 bottles of the Golden Barrel.
On the desktop version of the site, we control the fishing rod with the mouse. On mobile devices - using the touchpad. The game regulates the casting power of the float, as well as its trajectory.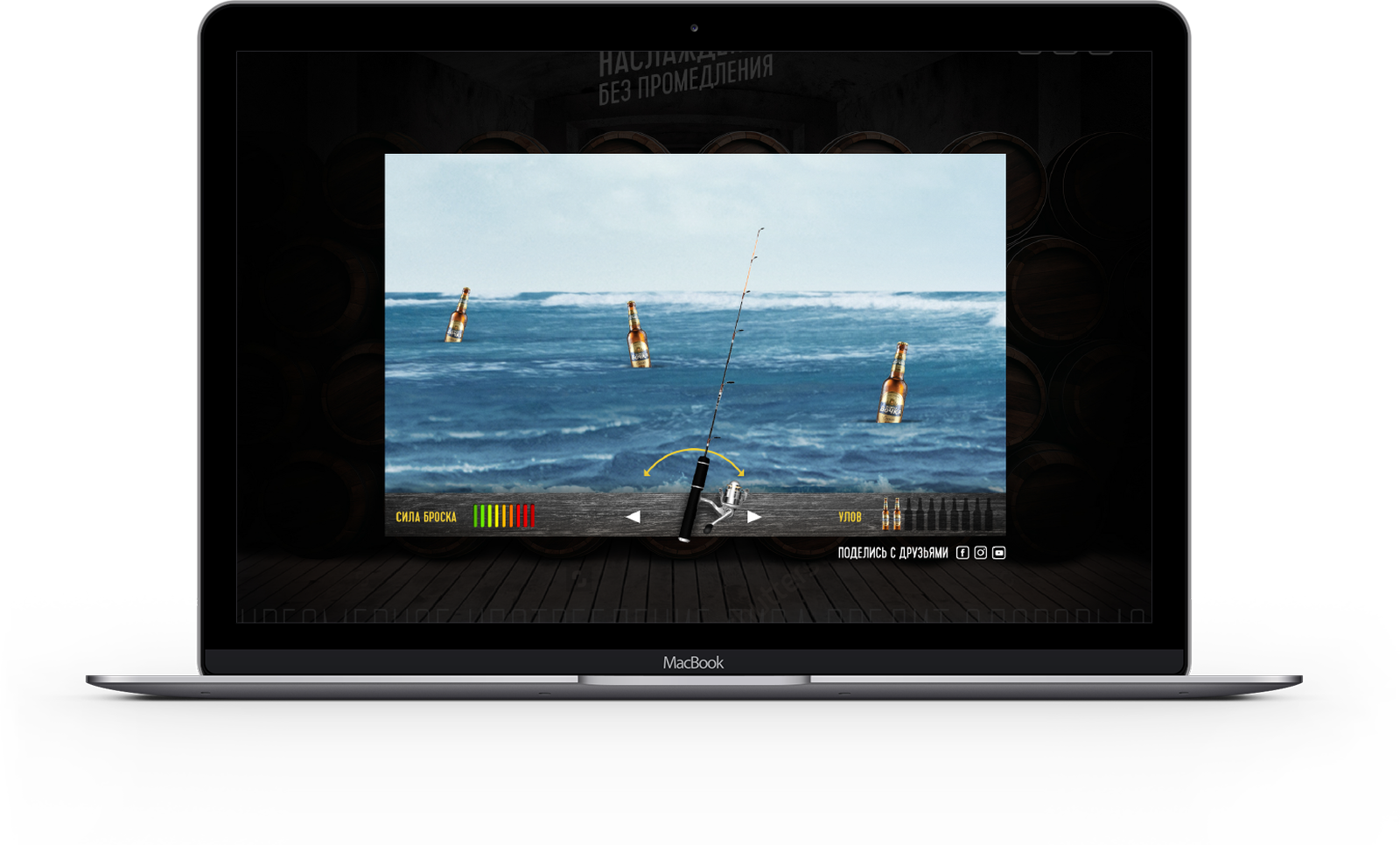 The purpose of the site is to make the informational noise on the Internet a light refreshing beer with a pleasant and soft flavor that is drunk easily and pleasantly, perfectly refreshes in the summer heat .